Bitcoin (BTC) Consolidates Near Key Zone. Price Analysis

Bitcoin (BTC) is consolidating near the key zone. Bitcoin (BTC) started an upside correction after falling as low as $17,602 over the weekend. It wants to continue the successful recovery wave that it has caught above $ 18,500 and move upwards.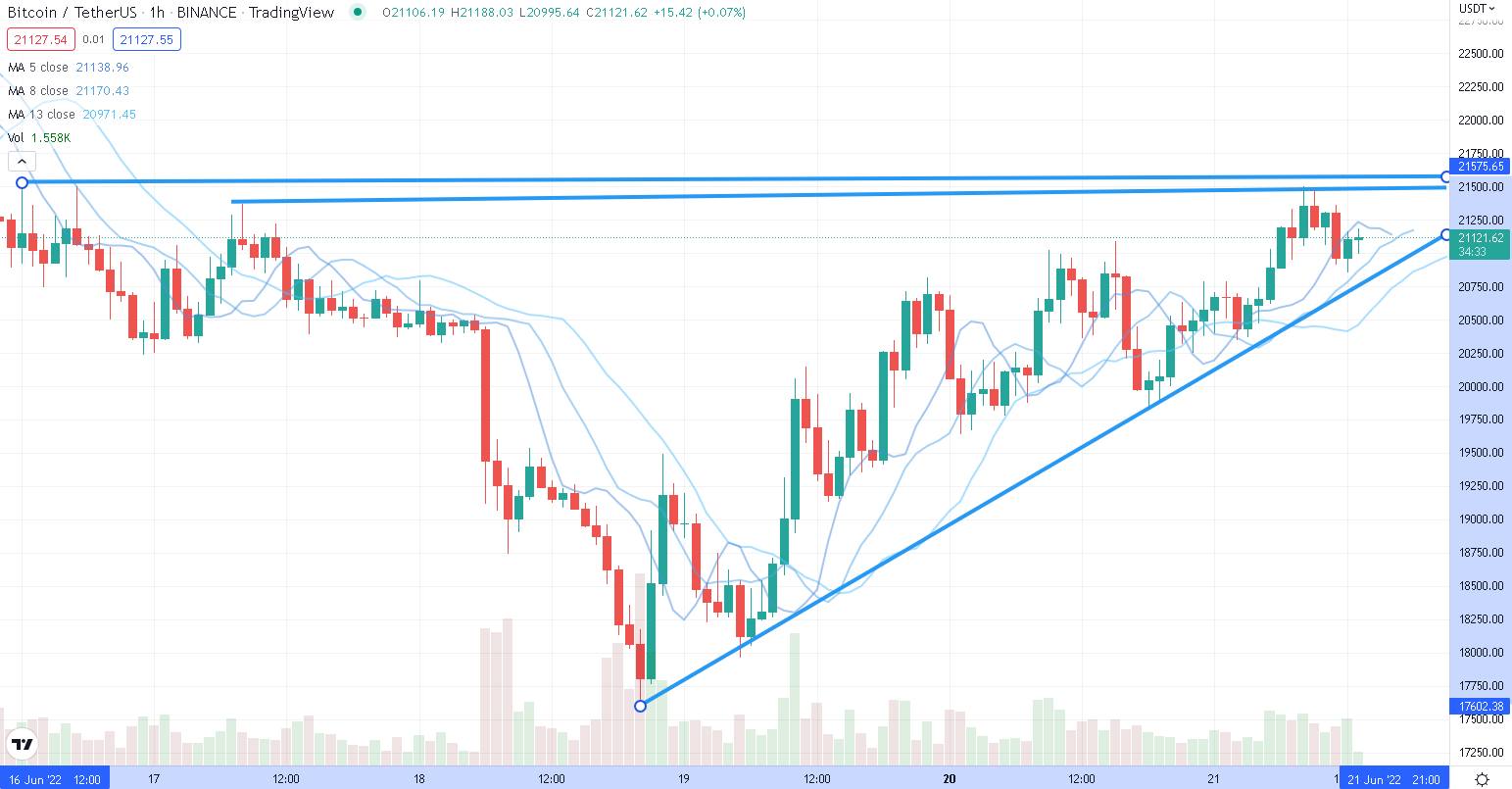 Bitcoin is currently trading at $21,121. Bitcoin dropped from around $23,000 on Friday to $17,602 over the weekend, surpassing this 50% Fib retracement level. Looking at the hourly chart right now, a connecting uptrend line is seen forming with support around $21,000. The $21,000 level is very critical, if Bitcoin can make a clear move above $21,000, it could move up to $22,000 in the coming sessions.
It signals that Bitcoin will move upwards. If Bitcoin can continue its successful recovery wave, it may even regain what it lost in June. The major resistance is currently seen around $21,575 and the next major resistance at $22,000 could accelerate the recovery if it can break these resistances. The probability of breaking these resistances looks pretty strong but if it fails and is rejected at $21,000, it could drop as low as $20,200. It currently has price supports at $20,200 and $20,000.
It is also quite remarkable that Bitcoin is moving upwards despite the decrease in Bitcoin Dominance (BTC.D).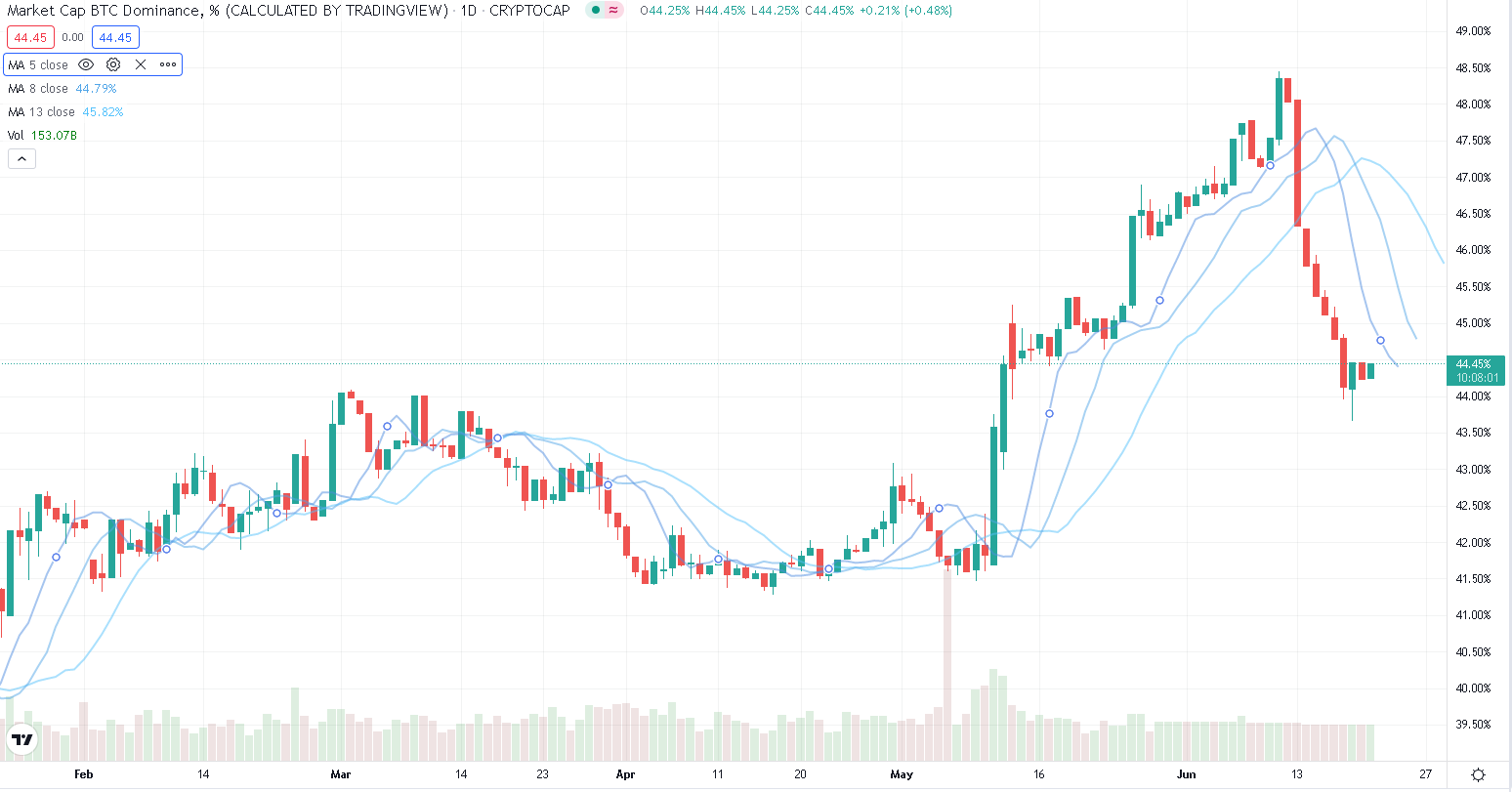 Currently Bitcoin Dominance (BTC.D) is 44.45%. While there is an increase in Bitcoin buyers, the Bitcoin Dominance rate shows that investors are showing more interest in altcoins. The increase in investors buying on both Bitcoin and altcoins is quite remarkable. This signals that crypto markets may start to recover in general.
If Bitcoin can continue the upward wave, it can rise to $ 30,000 in the last days of June or the first week of July, but if it is not successful, there may be more declines. But in general, Bitcoin seems to want to rise. In addition, it will be useful to follow the altcoins closely, and many of them are close to the bottom prices. I think if the crypto markets in general start a bullish trend, this could be a much faster rise than before.
Posted Using LeoFinance Beta
---
---