GOBLIN PSYCHIC vs DJINN OSHANNUS, Who Will Win? And Daily Chest Rewards
---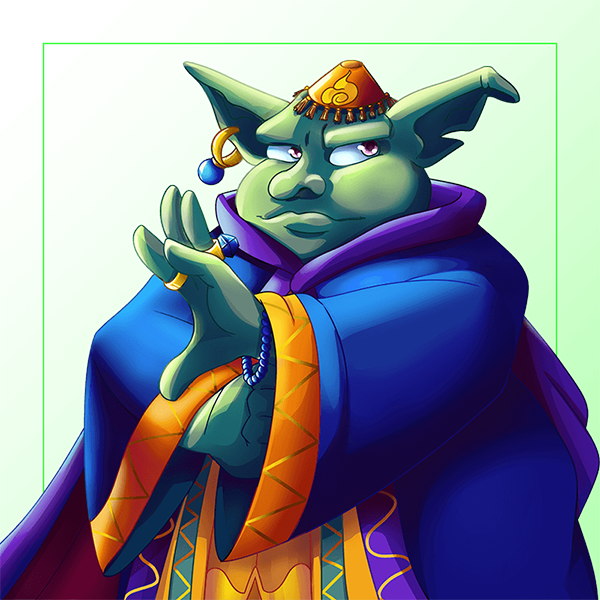 GOBLIN PSYCHIC is a very useful Monster for the team, which can attack targets with Magic Attacks and has great abilities. He helps the team a lot, especially thanks to his Heal Ability. But it's an incredibly slow Monster so he takes damage from almost all attacks. That's why he won't be very successful when the last monster is left on the team. In battle, it is almost impossible for GOBLIN PSYCHIC to cope with DJINN OSHANNUS.
But I was very curious what would happen if Scarred Llama Mage Summoner and GOBLIN PSYCHIC were on the same team. Today I satisfied my curiosity.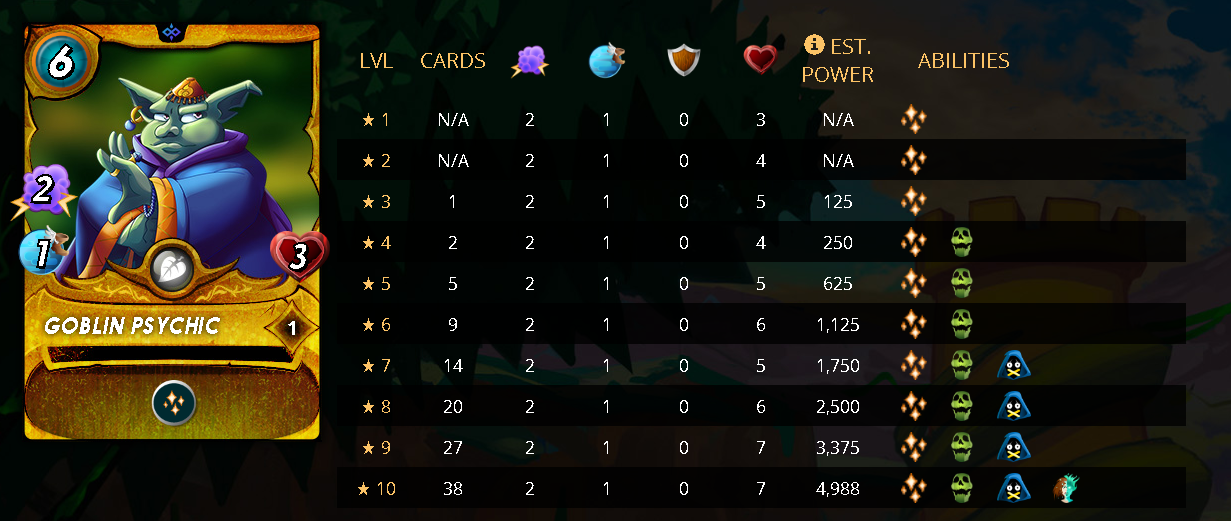 GOBLIN PSYCHIC has the Tank Heal Ability at level 1 and also has the Affliction Ability at level 5 and the Silence Ability at level 7 and the Dispel Ability at level 10 . He really has great abilities. The only downside is that he's very slow. The GOBLIN PSYCHIC NFT card starts at $0.23 in the market, while the Gold Foil one starts at $2.80. Right now my GOBLIN PSYCHIC NFT card is at 4 levels, I'm planning to upgrade it to level 10 in the future. Indeed the GOBLIN PSYCHIC is a very useful Monster to the team, I add him to the team in almost all Earth Unit battles.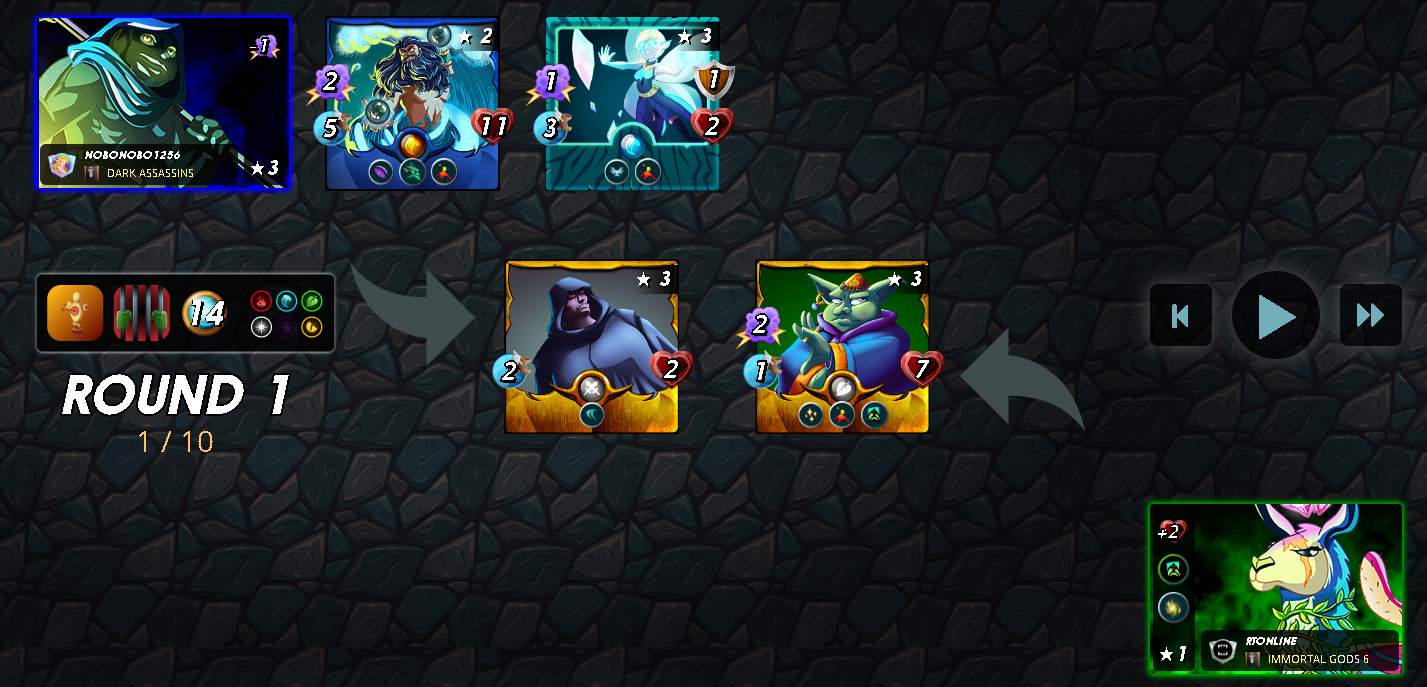 Battle Link
Before starting the battle in the video, I reviewed the last 5 battles of the opposing player, but since it was a low-mana battle, I was not sure how the opposing player would team up. But I was very curious how it would perform with GOBLIN PSYCHIC and Scarred Llama Mage Summoner. That's why I embarked on such an adventure in this battle. Normally I could add 2 more Monsters to the team, but I didn't because I wanted to test how GOBLIN PSYCHIC has Last Stand Ability. The result was much better than I expected, you can see it by watching the battle in the video.
I also collected and looted 7 diamond chests today.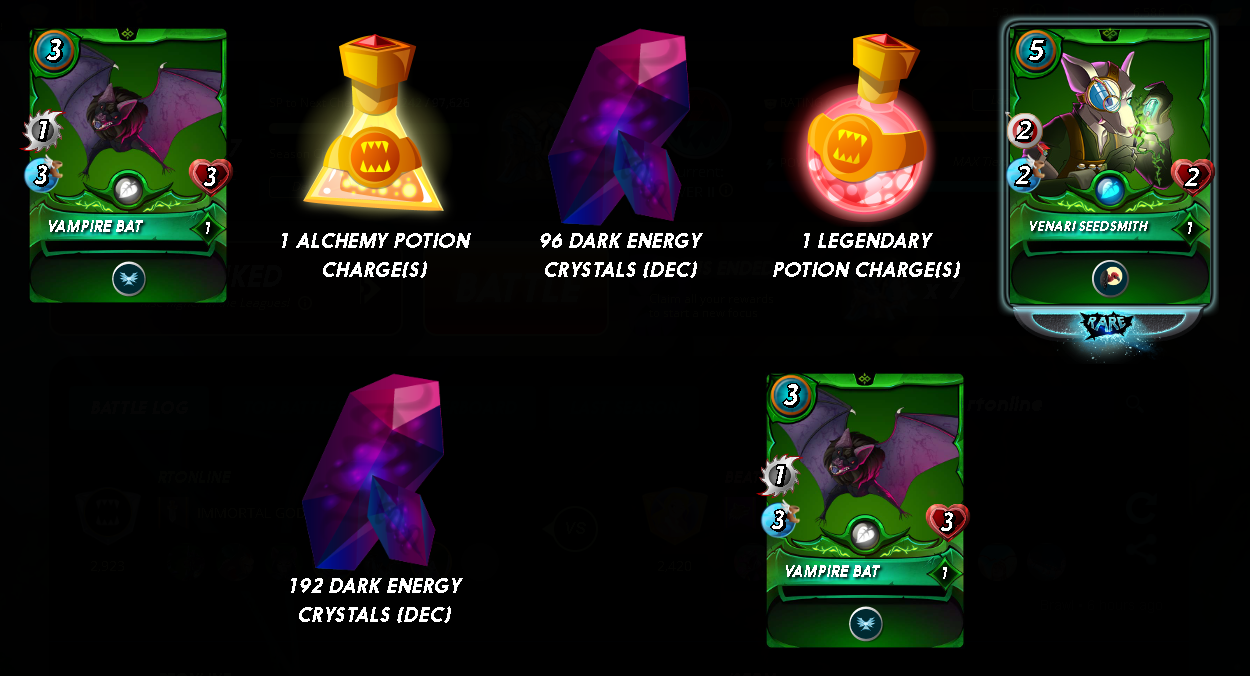 What are your thoughts on the battle in video and GOBLIN PSYCHIC & Scarred Llama Mage? I would be glad if you write your thoughts in the comments.
Would you like to join Splinterlands? Here is my reference link
---
▶️ 3Speak
---
---