Why I Love Monsters With Snipe Ability So Much. GIVEAWAY #37 (Ends 10 May UTC)
---
Hello all Splinterlands lovers,
Monsters with the Snipe Ability are very effective in most battles. Monsters with the Snipe Ability target enemy Monsters with Ranged, Magic, or no attack that are not in the first position. This Ability is a really great ability and that's why they put up great battles in a lot of battles. I really like the Snipe Ability, so when I have the opportunity, I add Monsters with this ability to my team in many battles.

Battle Link
In the battle in the video, I added a Monster with the Snipe Ability to my team, I recommend you to watch it. I guessed that the opposing player would also team up with Magic Attack Monsters like me. So in order to win this battle, I needed to add a Monster with a Snipe Ability to my team. It didn't matter what Monster it was, the important thing was that I needed a Snipe Monster that could attack with Range Attack. The most suitable for this battle was Sniping Narwhal. I also added Sniping Narwhal to my team and put it last position on the team. Because in this battle, Sniping Narwhal could not attack in the first position. That's why I put it in the last position.
The battle was pretty tough, both teams were pretty strong, but the opposing team seemed stronger. If Sniping Narwhal wasn't on my team, I would have a pretty good chance of losing this battle. But my strategy worked well and I was able to win the war. Sniping Narwhal played a big role in my winning this battle. Battle link is here.
Today's Giveaway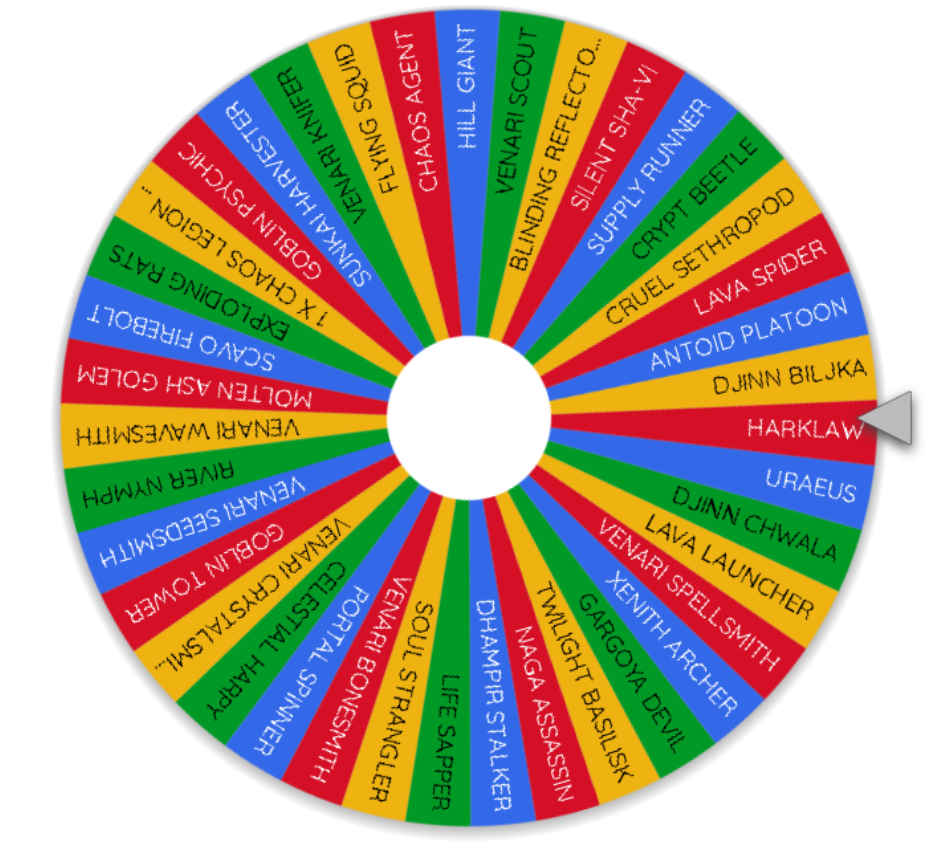 What's inside the wheel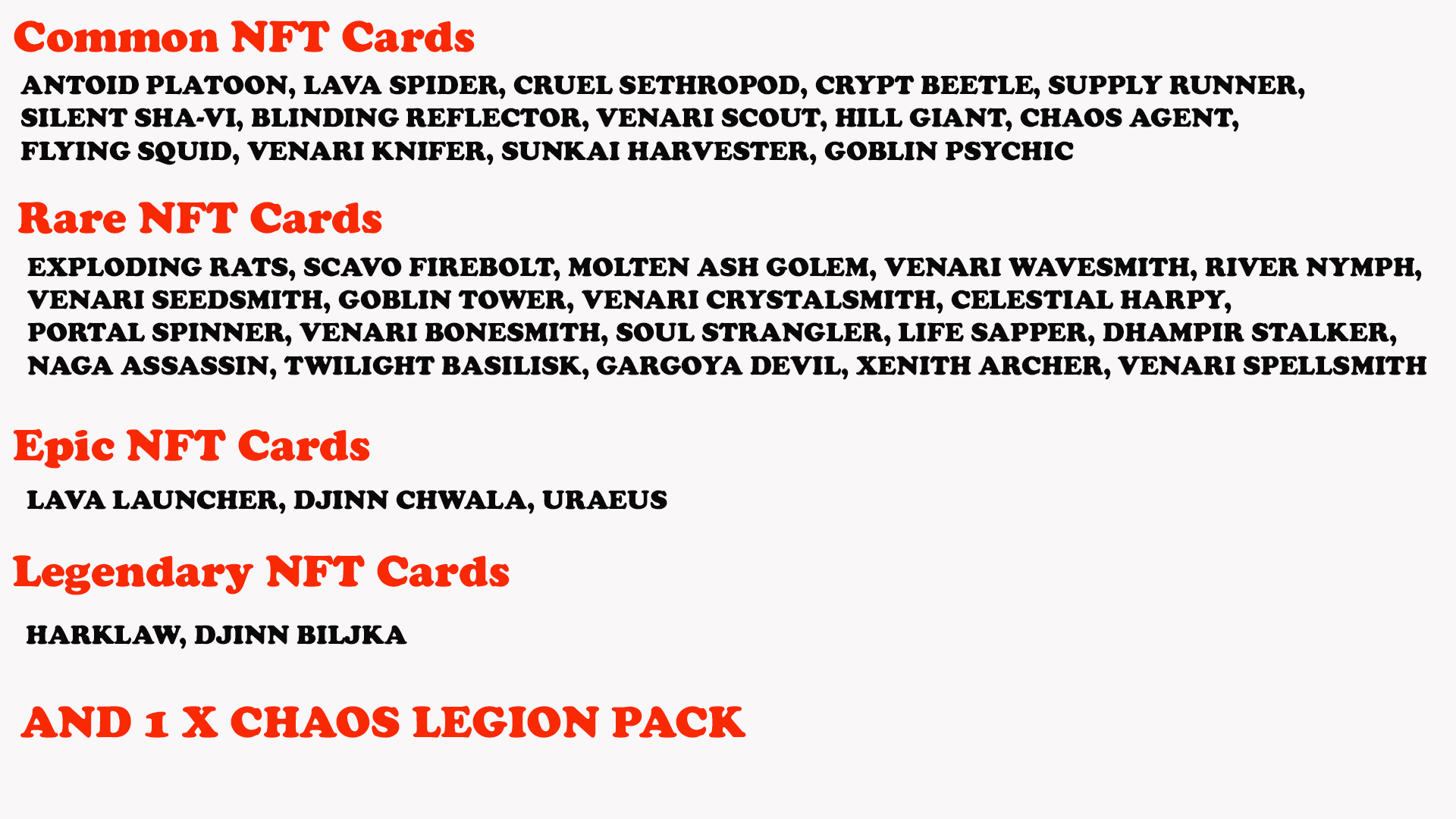 How to Participate in the Giveaway? (RULE)
You can win one of the NFT cards in the wheel or 1xChaos Legion pack by participating in today's giveaway. To participate in the giveaway, simply write a comment and include Splinterlands in the content of your comment. Bots and Spamers will not be included in the giveaway.
The deadline to enter this giveaway is May 10, 2022 (UTC)
How will the reward and winner be determined?
I will spin the wheel to determine the reward and the reward for the draw will be announced. Then I will spin the 2nd wheel to determine the winner of that reward.
I will announce the winner in my post on May 11, 2022
Results of Last Giveaway
The post that is the subject of the giveaway : Click for the post
Participants in the Giveaway
@vaynard86 , @joetunex , @caimanx , @waynechuasy , @relf87 , @tinyputerboy , @pero82 , @luizeba , @henruc , @arpuch , @ninosplinter , @mryoung1979 , @candnpg , @amaillo , @sideswipe81 , @qxacexp , @jonimarqu , @nysster , @rentaw03 , @ericburgoyne , @deanblx , @aenarion , @litrydow , @blitzzzz , @jfang003 , @alexsupertramp , @yasky , @mxm0unite , @redeculous , @redco , @davideownzall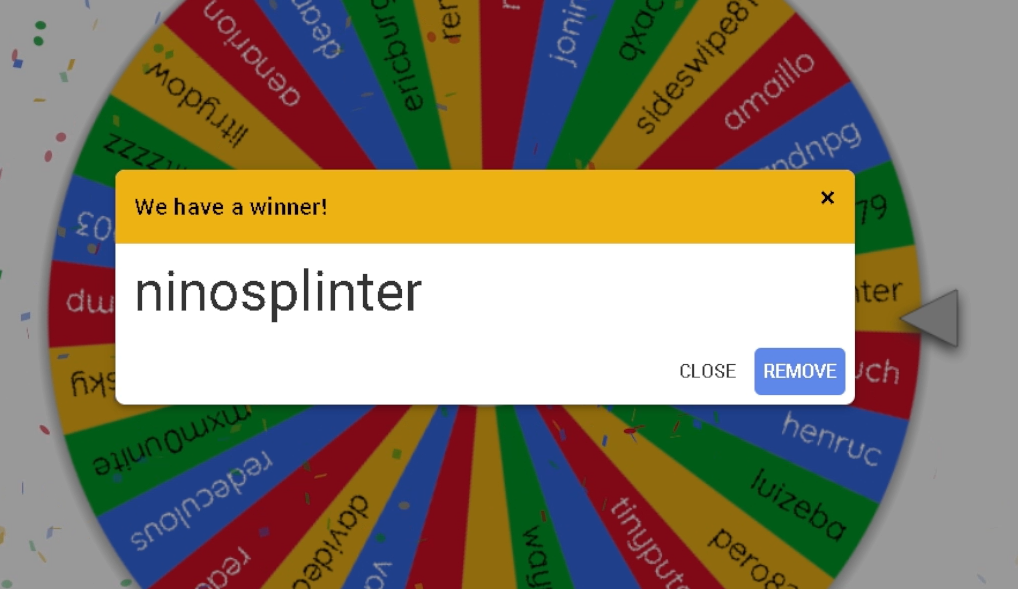 Congratulations @ninosplinter your reward has been sent.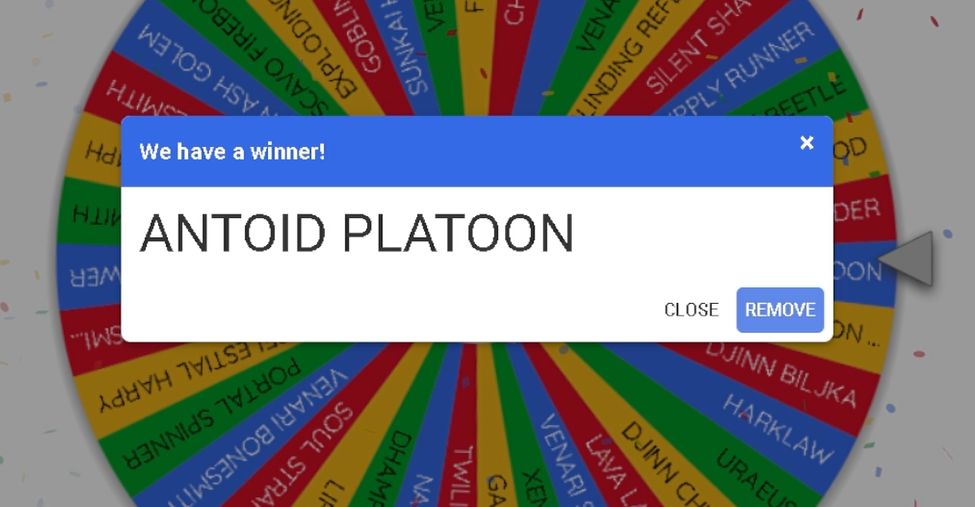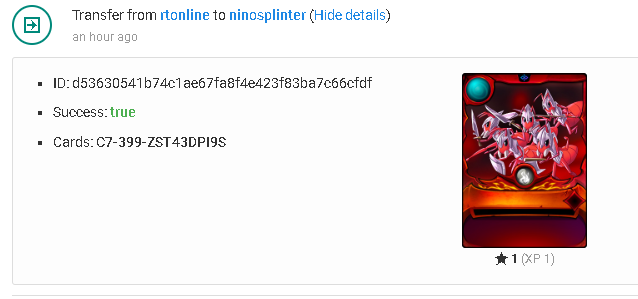 Thanks to everyone who participated. You can follow all the giveaways on my blog.

Would you like to join Splinterlands? Here is my reference link
---
▶️ 3Speak
---
---