It's Not Possible to Take down HARKLAW with Low Range and Melee Attacks - Gold NFT Card Reward
---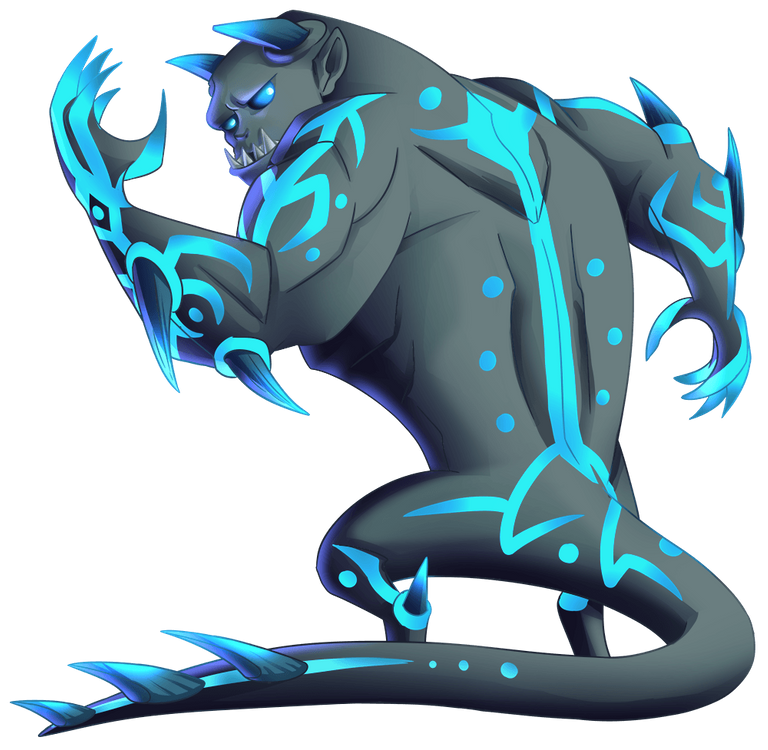 HARKLAW is a great monster that is very resistant to melee and ranged attacks. That's why it's very difficult to take down HARKLAW with low range and melee attacks. I feel very lucky to have this NFT card. HARKLAW helps my team win in many battles.

HARKLAW reduces damage from melee and ranged attacks at level 1 and has 2 melee attacks.
At level 1, HARKLAW has the shield ability. Meaning it reduces damage from melee and ranged attacks and has 2 melee attacks.
At the 2nd level, HARKLAW has immunity ability. Meaning it's immune to negative status effects.
At level 3 HARKLAW has the ability to demonize. Meaning it reduces the Melee attack of all enemy Monsters.
I would very much like to upgrade HARKLAW to level 3, now I have 2 of these NFT Cards. I need one NFT card to upgrade to level 2. I need 4 NFT cards to upgrade to level 3.
If you watched the battle in the video, the enemy monsters fought hard to destroy HARKLAW, but they did not succeed. HARKLAW's durable stance and nearly destroying many monsters by itself helped me win this battle.
REWARDS
I completed my daily quest for today quite easily. Today I completed the daily quest with 5 wins in 7 matches.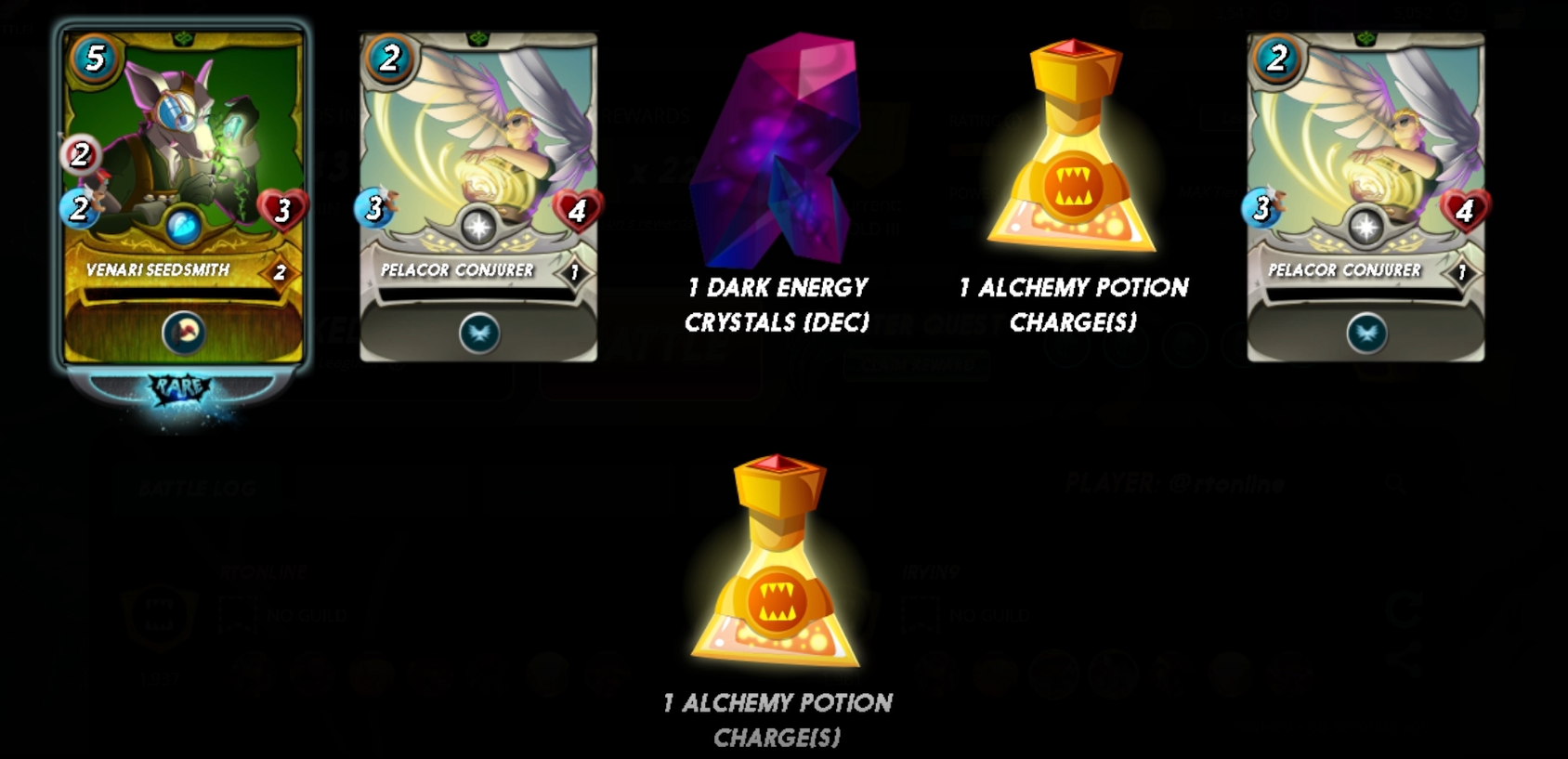 VENARI SEEDSMITH - Gold Rare NFT Card
PELACOR CONJURER x 2
1 DEC
ALCHEMY POTION CHARGE ×2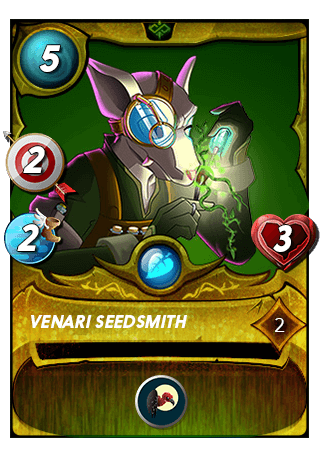 Venari Seedsmith is one of the monsters I use in many battles. So I'm glad I got the Venari Seedsmith Gold NFT card as a reward.

---
▶️ 3Speak
---
---