Fully Virtual Produced Anthony Hopkins' New Film Zero Contact to premiere on NFT platform

Award-winning movie star veteran actor Anthony Hopkins' new film Zero Contact will be released on the non-fungible token (NFT) platform. Produced entirely virtually during the pandemic era, the movie will premiere on Vuele, a non-fungible token (NFT) platform.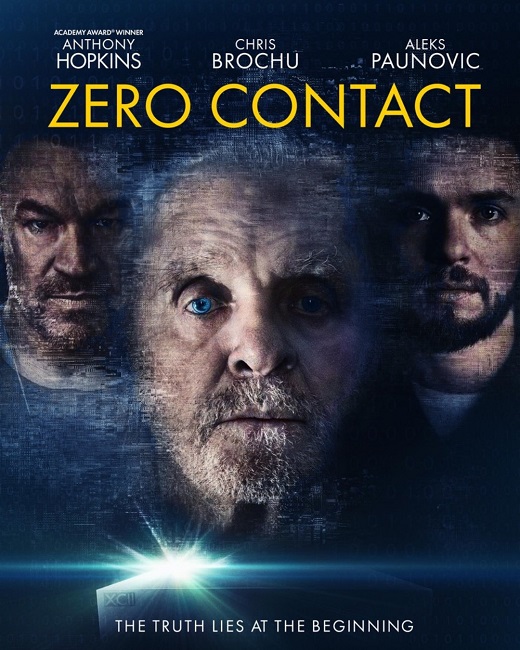 Source
Zero Contact is produced/directed by Rick Dugdale and written by Cam Cannon. The lead stars are Anthony Hopkins, Aleks Paunovic and Tuva Novotny. The film was produced virtually during the pandemic in 2020 and was shot in 17 countries.
The Story of the Movie:
ZERO CONTACT follows five characters based all over the world, connected only by their devotion to the late founder and tech titan Finley Hart (played by Anthony Hopkins). Forced to work together to shut down Hart's most secret invention, a machine that is either the solution to mankind's problems or the end of life on earth.
Statement by Rick Dugdale, producer and director of the movie
Everything about this film is unconventional, from the way we shot it using Zoom and remote production, to its distribution
This project was truly a one-of-a-kind experience. We had to innovate at every step of the way, shooting in 17 countries around the world. It only makes sense for a film like this to continue to break new ground by releasing via the blockchain. It's a unique opportunity to be a part of history.
According to a statement from Vuele "It will allow users to purchase exclusive, limited edition movies and collector's content to watch, collect, sell and trade on the platform". Users will be able to pay with cryptocurrencies and credit cards on the Platform. Additionally, Dugdale's explanation
Vuele will have four or five 'drops' of Zero Contact with the first likely in late July – early August. They'll include the film, plus extras still to be determined that would vary from token to token to create different price points.
The NFT market continues to grow day by day. Participations from almost all sectors continue unabated, which shows that this market will grow even more in the future. It is exciting that the movie 'Zero Contact', starring a master actor like Anthony Hopkins, will premiere on the NFT platform.
Posted Using LeoFinance Beta
---
---