DHAMPIR STALKER Can Destroy Enemies By Attacking With Brutal Attacks In Battles. And GIVEAWAY #35
---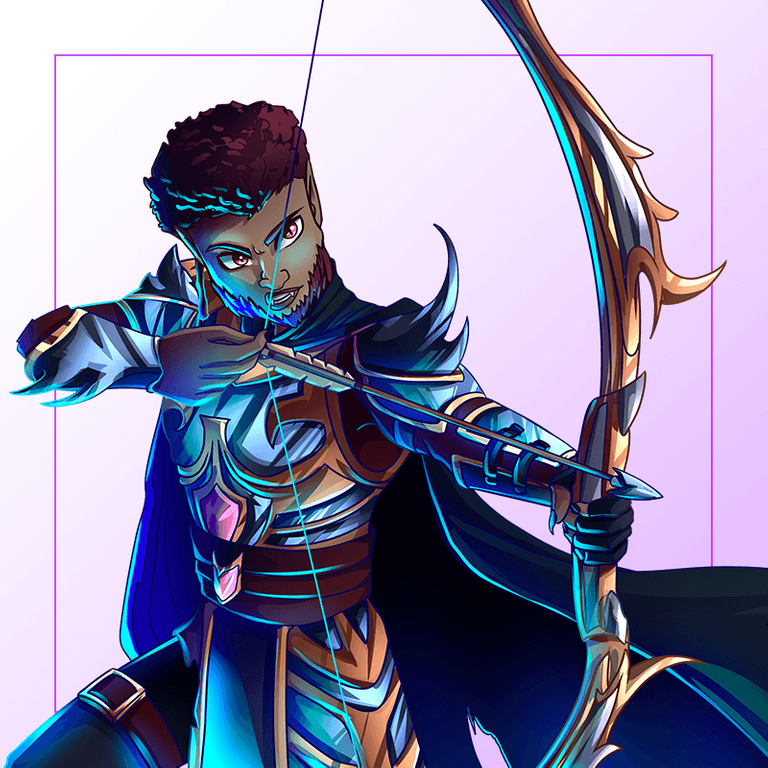 Hello all Splinterlands lovers,
DHAMPIR STALKER is one of the most powerful and fast Monsters. Thanks to his ability, he never misses, which allows all enemy monsters to take significant damage. DHAMPIR STALKER attacks his targets with powerful range attacks and can deal 2x damage if there is only one monster left on the opposing team.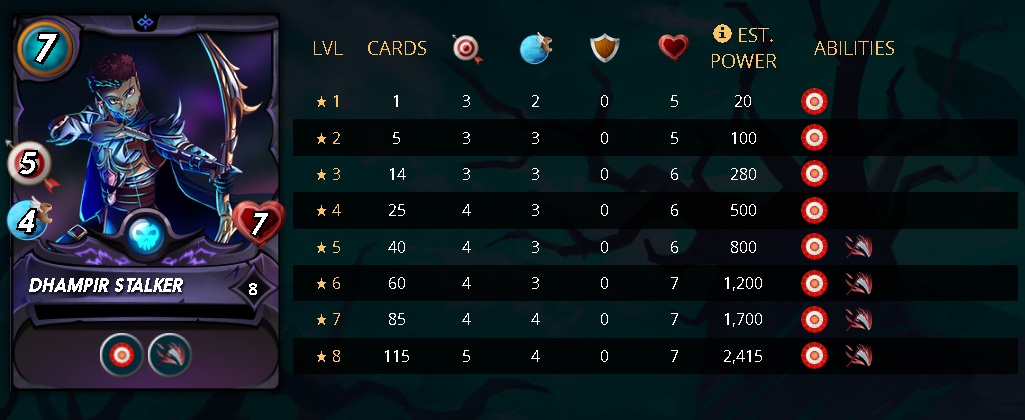 DHAMPIR STALKER has True Strike Ability at level 1 and The Deathblow Ability at level 5. He has really good abilities, so he can be very effective in battles. Currently my DHAMPIR STALKER NFT card is currently at level 2 and my future goal is to upgrade it to at least level 5. DHAMPIR STALKER in Death Element makes the team in Death Element stronger in battles.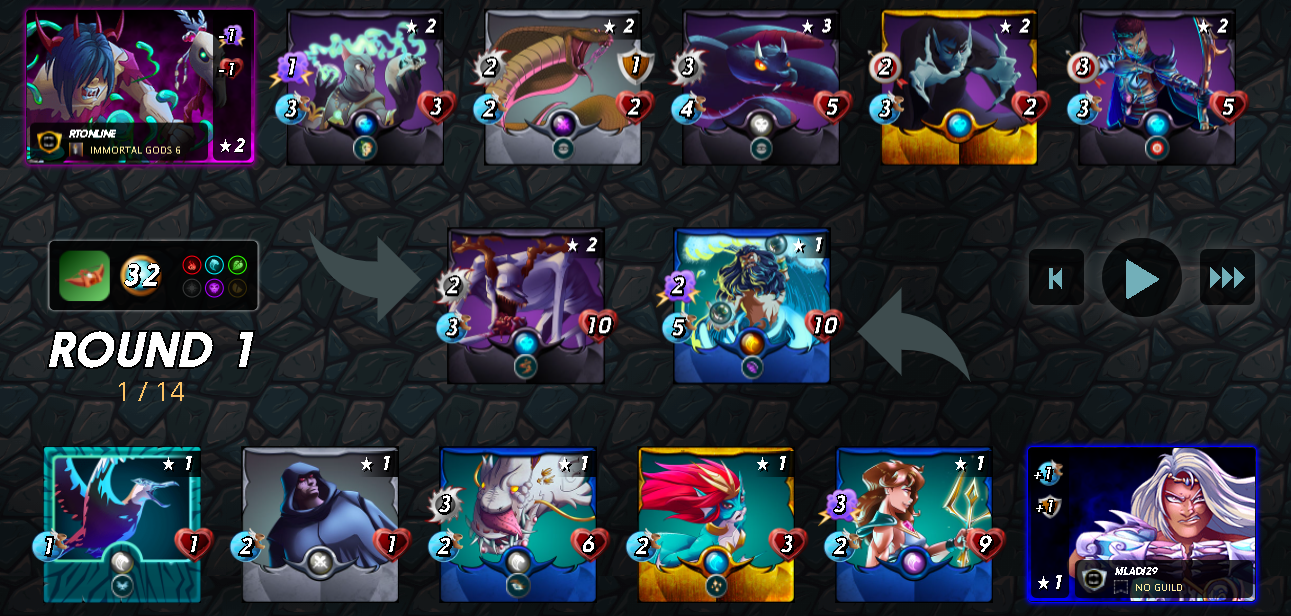 Battle Link
I shared with you a battle that DHAMPIR STALKER was in, in the video, I recommend you to watch it. In many battles over 30 mana, I add DHAMPIR STALKER to the team. And since he attacks with Ranged Attacks, I usually place him in the last position on the team or the position before the last position. The most important reason for adding DHAMPIR STALKER to the team is that I want to destroy the monster that is in the first position of the opposing team as soon as possible. Because when the monsters in the first position are destroyed, the power of many teams is significantly reduced.
I teamed up with a similar strategy in the battle in the video, and DHAMPIR STALKER was quite effective in this battle. With powerful attacks, he allowed the opposing team to take significant damage. This battle was pretty tough, but my strategy worked well in this battle. And indeed DHAMPIR STALKER was very effective and played a big role in my winning the battle.
I also looted 6 chests after completing my daily quest today.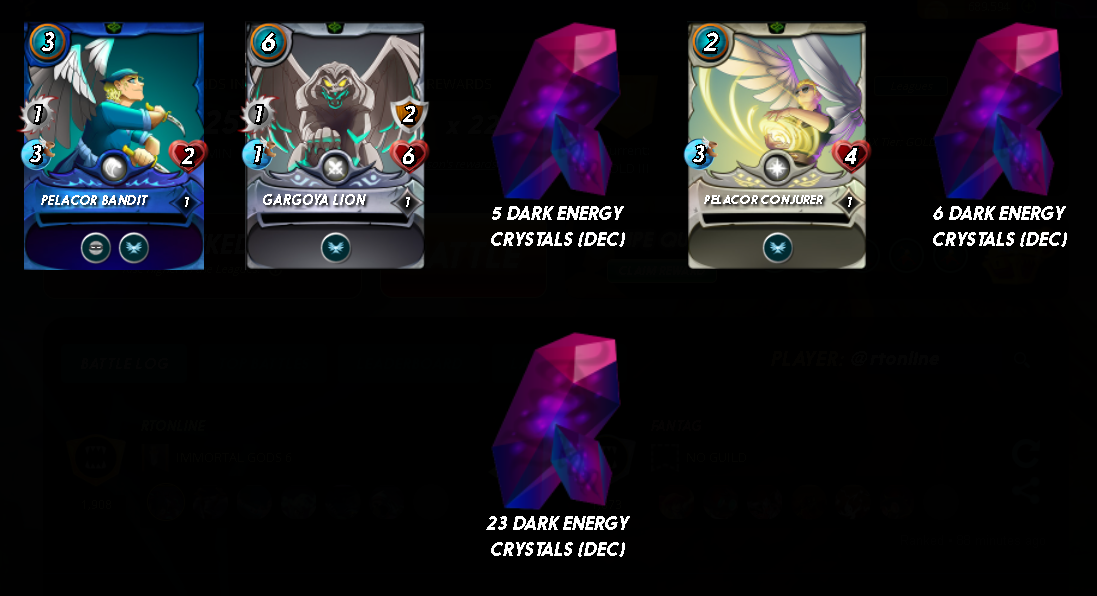 Today's Giveaway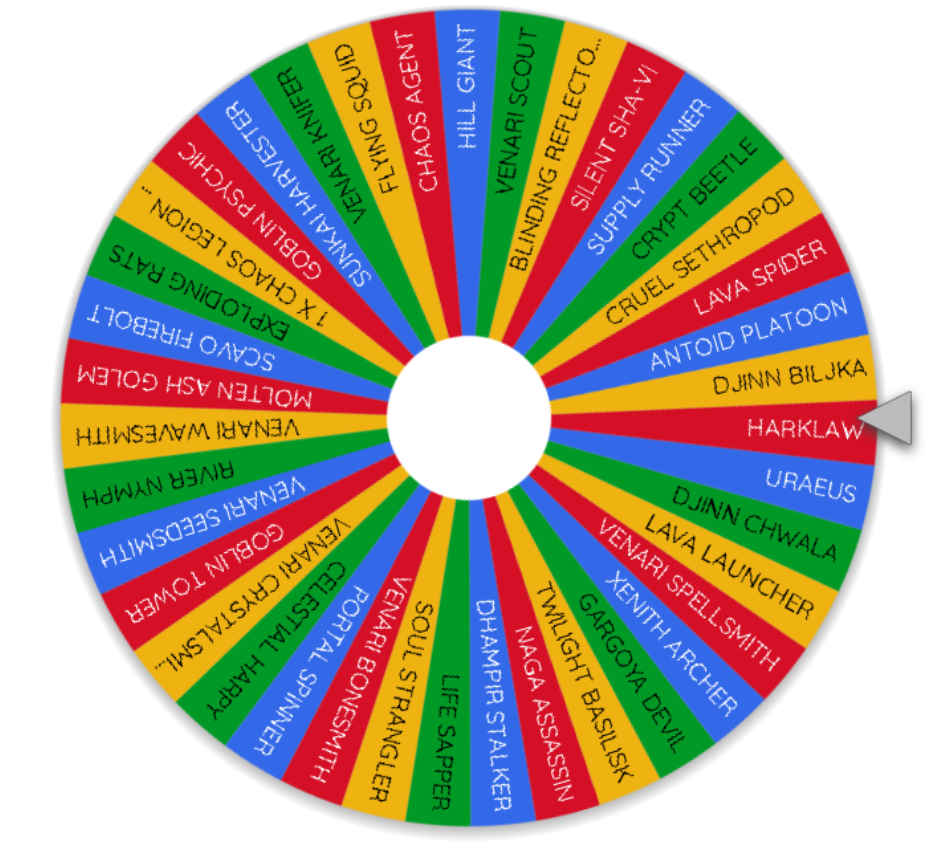 What's inside the wheel
Common NFT Cards
ANTOID PLATOON, LAVA SPIDER, CRUEL SETHROPOD, CRYPT BEETLE, SUPPLY RUNNER, SILENT SHA-VI, BLINDING REFLECTOR, VENARI SCOUT, HILL GIANT, CHAOS AGENT, FLYING SQUID, VENARI KNIFER, SUNKAI HARVESTER, GOBLIN PSYCHIC
Rare NFT Cards
EXPLODING RATS, SCAVO FIREBOLT, MOLTEN ASH GOLEM, VENARI WAVESMITH, RIVER NYMPH, VENARI SEEDSMITH, GOBLIN TOWER, VENARI CRYSTALSMITH, CELESTIAL HARPY, PORTAL SPINNER, VENARI BONESMITH, SOUL STRANGLER, LIFE SAPPER, DHAMPIR STALKER, NAGA ASSASSIN, TWILIGHT BASILISK, GARGOYA DEVIL, XENITH ARCHER, VENARI SPELLSMITH
Epic NFT Cards
LAVA LAUNCHER, DJINN CHWALA, URAEUS
Legendary NFT Cards
HARKLAW, DJINN BILJKA
AND
1 X CHAOS LEGION PACK
You can win one of the NFT cards in the wheel or 1 Chaos Legion pack by participating in today's giveaway. To participate in the giveaway, simply write a comment and include Splinterlands in the content of your comment. Bots and Spamers will not be included in the giveaway.
The deadline to enter this giveaway is May 08, 2022 (UTC)
How will the award and winner be determined?
I will spin the wheel to determine the prize and the reward for the draw will be announced. Then I will spin the 2nd wheel to determine the winner of that reward.
I will announce the winner in my post on May 09, 2022
Results of Last Giveaway
The post that is the subject of the giveaway : Click for the post
Participants in the Giveaway
@pero82, @caimanx, @qoogohome, @relf87, @thaddeusprime, @eijibr, @txracer, @dubble, @ericburgoyne, @loboguara, @candnpg, @tinyputerboy, @henruc, @lorddiablo, @pablodare, @darthsauron, @vaynard86, @arpuch, @ninosplinter, @epicurotech, @thegoliath, @jonimarqu, @teerandom, @litrydow, @blitzzzz, @luizeba, @amaillo, @junkodo, @thurawinkyaw, @irisworld, @relf87, @lordyuppa, @jfang003, @zombiechew, @aenarion, @riciuz, @rentaw03, @angelvirus1586, @mxm0unite, @xheadhunterz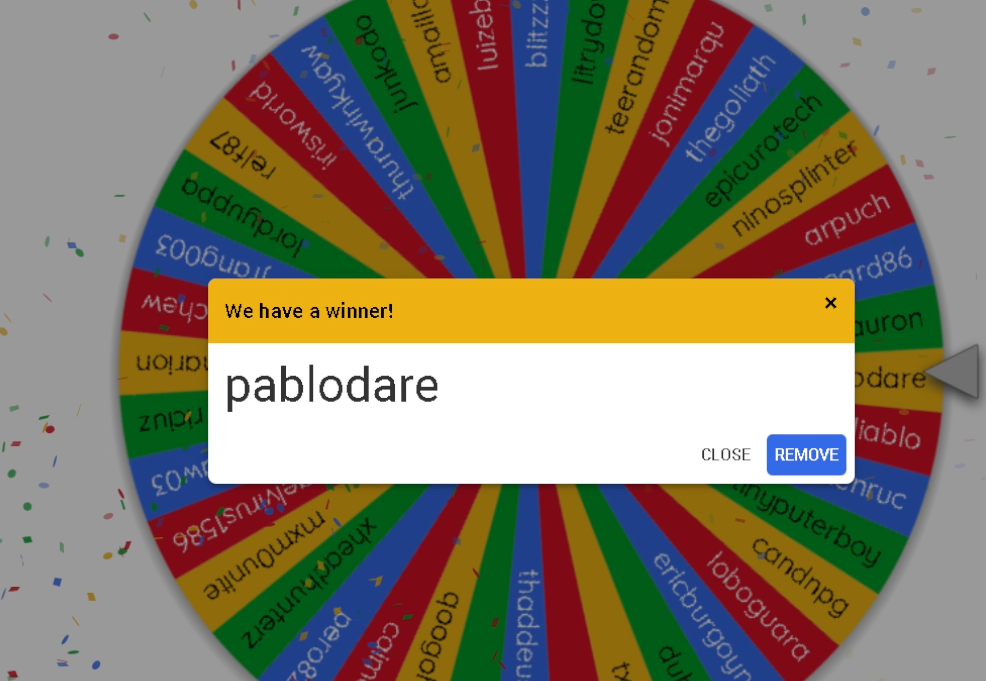 Congratulations @pablodare your reward has been sent.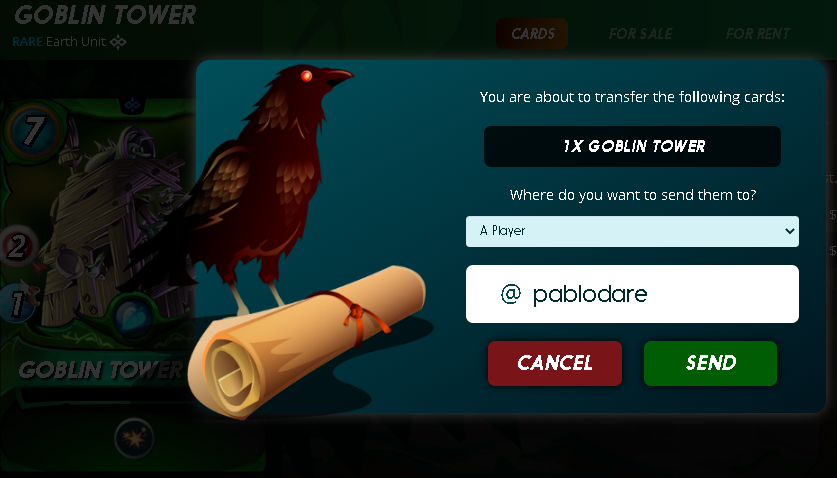 Thanks to everyone who participated. You can follow all the giveaways on my blog.

Would you like to join Splinterlands? Here is my reference link
---
▶️ 3Speak
---
---