Ignored Monsters Can Lead Team to Victory When Opportunity. And Daily Chest Rewards
---
Monsters with low health and no ability to attack except in the first position tend to be ignored by most players. In fact, they are Monsters that can be very useful for teams.
These Monsters have very low mana value, some even have 0 mana. Therefore, these Monsters can be used to nullify the opposing team's first attack. Or, in low mana battles, i can put these Monsters on the team's back line. The more Monsters i have on my team, the more beneficial it is for my team. When it's their turn in battle, they can even bring victory to the team.
Honestly, I love these types of monsters and I definitely add them to my team, especially in low-mana battles.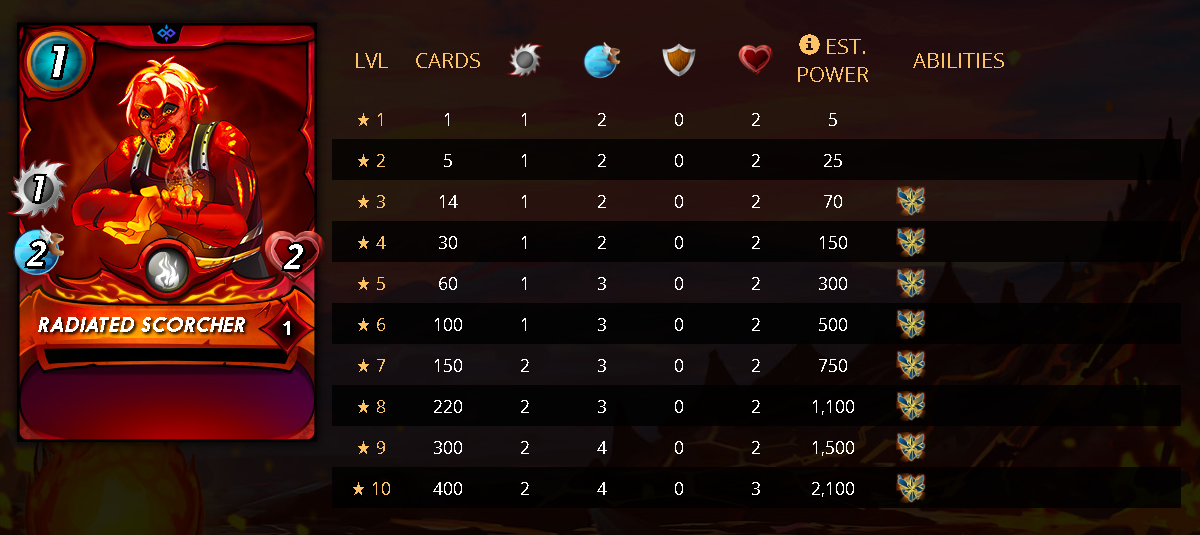 RADIATED SCORCHER is a monster with only 1 mana. He has no ability to attack outside of the first position and this is a disadvantage. But having only 1 mana is a big advantage in my opinion. The market price of the RADIATED SCORCHER NFT card starts at $0.026. Currently my RADIATED SCORCHER NFT card is at level 4 and I'm planning to upgrade it to level 10 in the future. Frankly, I can upgrade this NFT card even now, but first I need to have a high-level summoner.
RADIATED SCORCHER seems like a very ineffective monster but I add him to my team in almost all low mana fire unit battles. It can do great work in some battles.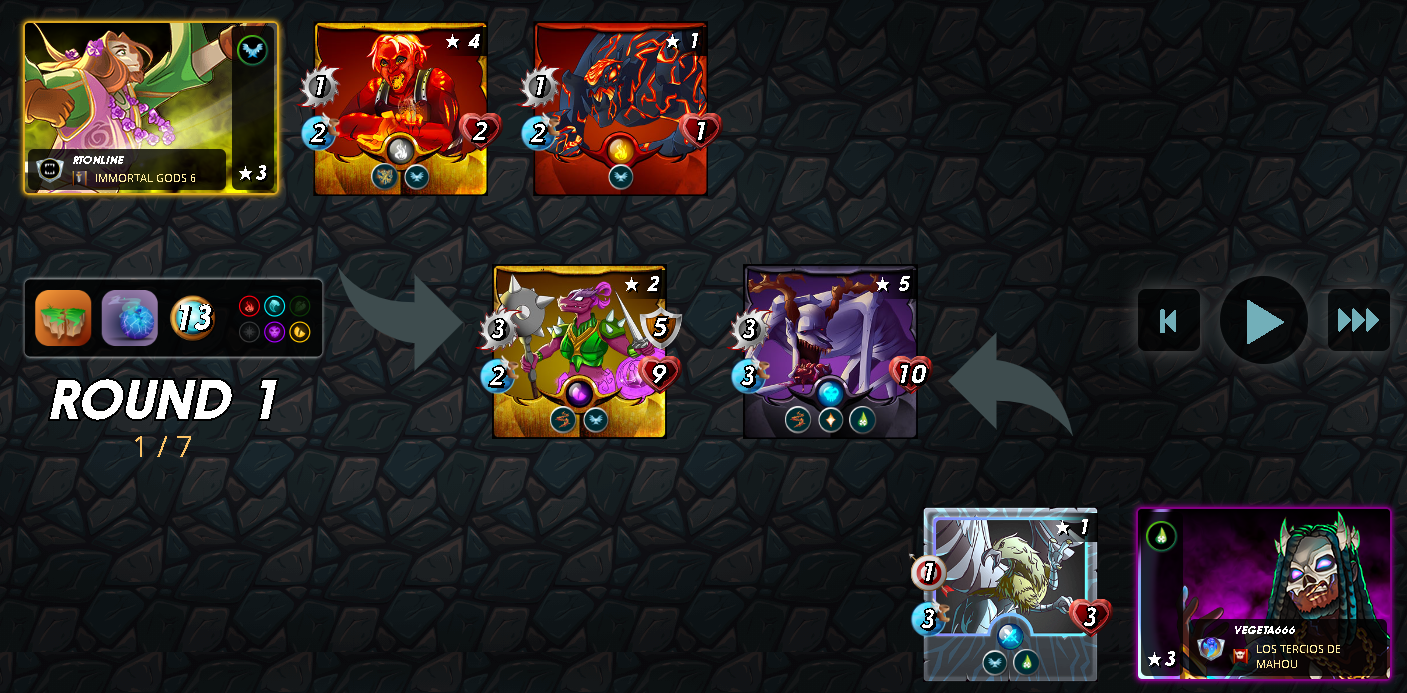 Battle Link
Battle Ruleset
Earthquake
Lost Magic
Mana Cap 13
Earthquake rule means Non-flying Monsters take 2 Melee damage at the end of each round.
Lost Magic rule means Monsters with Magic attack may not be used in battles.
Before starting the battle in the video, I reviewed the last 5 battles of the opposing player and the opposing player had the WAKA SPIRITBLADE summoner. And I knew the opposing player would prefer WAKA SPIRITBLADE in this battle. Indeed, it would not be easy to beat the opponent team.
In this battle, according to the rules of the battle, we could not use Magic Attacker. So I had to put DJINN CHWALA in the first position in the team. DJINN CHWALA when hit with a Melee attack, does damage back to the attacker. But DJINN CHWALA alone would not be enough. That's why I chose fire unit because when I chose fire unit, I could add 2 more monsters. I put RADIATED SCORCHER, which has 1 mana, in the second position in the team, and SCORCH FIEND, which has 0 mana, in the last position. Thanks to this, I was able to team up with 3 monsters.
If I had ignored the RADIATED SCORCHER in this battle, I might have lost this battle. RADIATED SCORCHER put up a really great battle. He brought victory to the team.
My strategy worked really well in this battle and we managed to beat a very powerful team (Summoner) with a good strategy, even if it was difficult. Honestly, I didn't think I was going to win this battle, and we did win a battle that I really gave up hope for. I recommend watching the battle in the video.
I also collected and looted 3 diamond chests today.

What are your thoughts on the battle in video? I would be glad if you write your thoughts in the comments.
Would you like to join Splinterlands? Here is my reference link
---
▶️ 3Speak
---
---