Android ps1 emulator
Greetings dear readers and community for today I bring you this possibility to kill boredom, in Venezuela it is quite common to have power outages that last about 4 hours a day, constantly 7 days a week, unfortunately my two laptop have damaged battery so I can not resort to them when the electric light goes to distract me, but I have the phone, I have a motorola g8 power with 4 gb of RAM and a good processor its battery allows me to play more than 4 hours straight even that depends on the title.
But it turns out that with the PS1 emulator that I am using lasts much longer, without lowering the fps at any time, so you have the entire catalog of ps1 to play while there is nothing else to do, well if you live in Venezuela or in India, in short the first game that I have decided to return to play, I say go back because I took a great walk through many PS1 titles when I was 13 years old and I can hardly play something good that I have not tried before, I started the adventure with Metal Gear Solid, an absolute classic and undoubtedly one of the top 5 games of the PS1.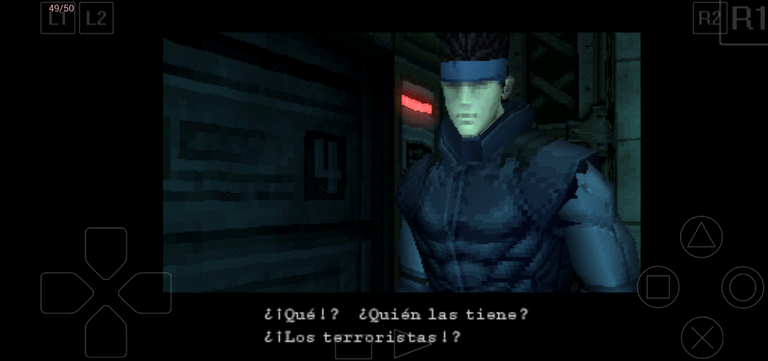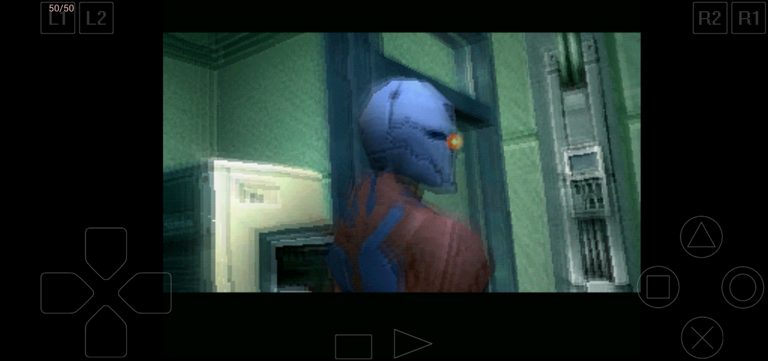 Why did I choose this title?
The first reason is that I'm playing on the ps3 Metal Gear solid 3 Gun of the Patriot, and it is good to review the history of the first, even as this was one of the few games that came dubbed into Spanish on the ps1 I have it engraved in my mind, by the way, do you know of any title dubbed into Spanish on ps1 besides this one?
Another reason is that the game being very tactical I do not need great skill with the controller to play it, since, not having a joystick for my mobile, it is complicated the controller on the screen.
That is, the ideal is to play titles that do not require great skill with the controller if not resolved by thinking, such as JRPGs, the next title that I will try will be Final Fantasy IX my second favorite game of the saga.
With respect to Metal Gear solid 1 For the emulator comes the same on two disks, in this case two data files, the game is fully dubbed into Spanish, I want to try to retake the optical camouflage and the bandana in this title at that time I will give the game for past the game.
The emulator I'm using is called ePSXe and is in the Playstore for Android.


---
---