Turn-based JRPGs have not died yet
Greetings dear hivegaming community for today I have a curiosity that I want to share with you, about RPG and JRPG games, these genres are definitely one of my favorites, as they give the player a world to explore as well as a role in some story, thus seeing the development and arc of your characters or character.
But this was not always so, the first RPG games were the JRPG acronym for "Japanese role-playing game" were the most common way for a video game could tell you a complete story, through texts without voices, basically like reading a book, but this book was interactive.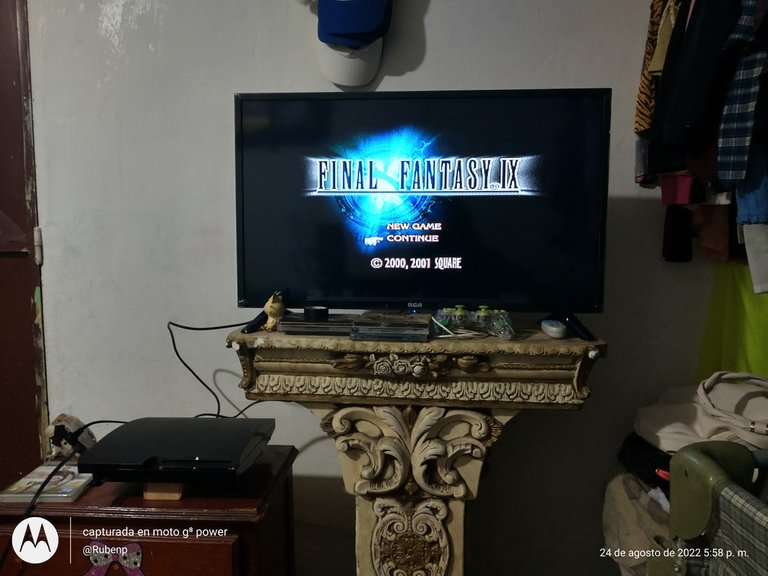 Dibujo hecho por: @rubenp

Once zelda ocarina of time arrived everything changed, because it presented a different base for role-playing games, but we will talk about that later, for now I want to focus on the old JRPGs.
I am one of those who believe that the turn-based JRPG should never go out of fashion, and I will explain why I say this, a turn-based JRPG at the time was released as a tool to make long and strategic combats without making the camera a problem, since your characters were in a fixed position and the enemies in another, if the enemy despite being physically anchored to a place could dodge your attacks depending on their attributes, so if you wanted to dodge you had to raise that attribute or look for items that would allow you to raise it.
This was replaced by current RPGs by real-time combat strategies, like knowing when to move away and stop pressing the attack buttons at the right time.
I'm not saying that the current formula is bad, because it's a lie, the truth is that current RPGs are very good video games, in fact one of the most popular on the market, but I still miss the old JRPGs.
That's why I keep coming back to titles like the first 10 Final Fanatasy or Grandia, because the paused action is to think about what we should do through decisions in the fight, prepare your characters with good states to prevent the enemy from defeating you, how to use an item that avoids being poisoned or mowed down.
This kind of narrative games with dialogues written in texts on screen, but not because your game lacked dubbing, but because it is like that for everyone, I would like to see turn-based games with triple A game graphics or at least with current Anime quality come back.
I believe that this type of games still has a place in the world of video games, I'm not saying that there are no turn-based JRPGs nowadays, but no super productions, that money is dedicated to the new open world game or to a passing shooter.


---
---