Why yes to Dead Stranding?
Greetings to all gamers, I have started my adventure in Dead Stranding the last game of Hideo Kojima, before he releases his version of Silent Hill I wanted to start this game because I think his Metal Gear saga was very good, this is the first ip developed by him without having a company behind him telling him what he wants to do, the truth is that it is very noticeable that here he could do what he really wanted, because this bunch of ideas that mix genius with a touch of Japanese humor are present from the first moment, I still do not advance much in the game but I already know what it is about, and what are its mechanics.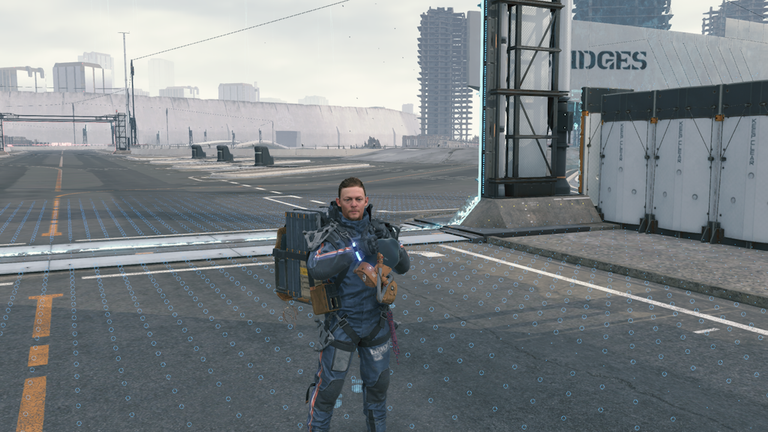 Dibujo hecho por: @rubenp

So I want to expose a few things about rumors I heard about the game before I got it.
Dead stranding is the most genuine attempt to bring the more complex concepts of storytelling through gameplay, something indie games have already done, but this is the first attempt at a AAA game most companies would never dare to develop, as it's a big economic gamble that might not fit or be profitable.
I have started my game on hard difficulty as it was recommended to me, there are many things that can cause you to lose in the game, your load out getting damaged, dying, or not carrying a main mission load out on time.
You are San Porter son of the president of the United States, which is in charge of a company called Bridget in charge of connecting the Chiral network to the United States, since a global tragedy destroyed all roads and communication routes among other things.
It is still destroyed as constantly on the earth falls a rain that everything it touches makes it age to the point where it is destroyed, only through Bridget's technology can build structures that do not deteriorate with that rain.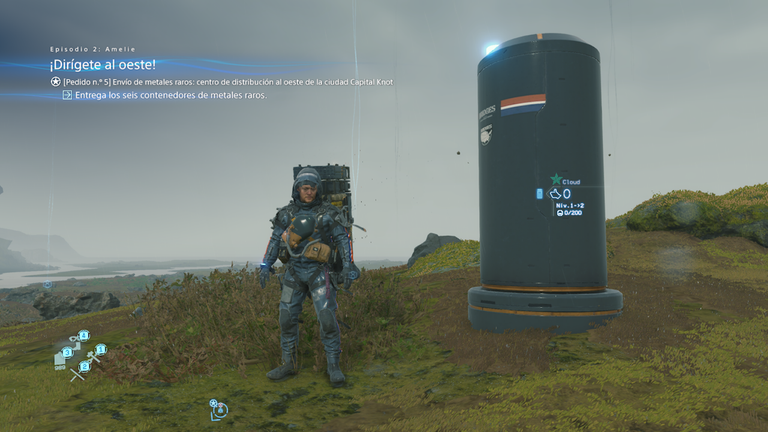 Dibujo hecho por: @rubenp

So your mission is to connect the different areas of the country with that Chiral Network, but it will not be so easy because from the beginning they show you that there are some entities called EV stranded entities, I still do not explain well where they come from, but apparently cannot be seen with the naked eye, but blood and death call them as bees attracted to flowers.
In addition to all the above mentioned are the looters, people who steal the resources that are sent by messengers, within these groups of looters are some who want to prevent the construction of the chiral network at all costs.
They use death as a tool of destruction, since people who die leave a huge crater that destroys everything around them, we are talking about an explosion of matter, with antimatter, a madness, to detect the EV is necessary a machine attached to a BB are human babies that being in an incubator and connected to a person can prevent the EV entities to see them in advance.
The truth is that there are many new concepts to digest, but so far I can assimilate everything, I am doing a zone transfer, I have installed my first mailbox, when I finish the game I will bring you a complete analysis of the gameplay and the story.


---
---