Arsenal Back With A Bang💥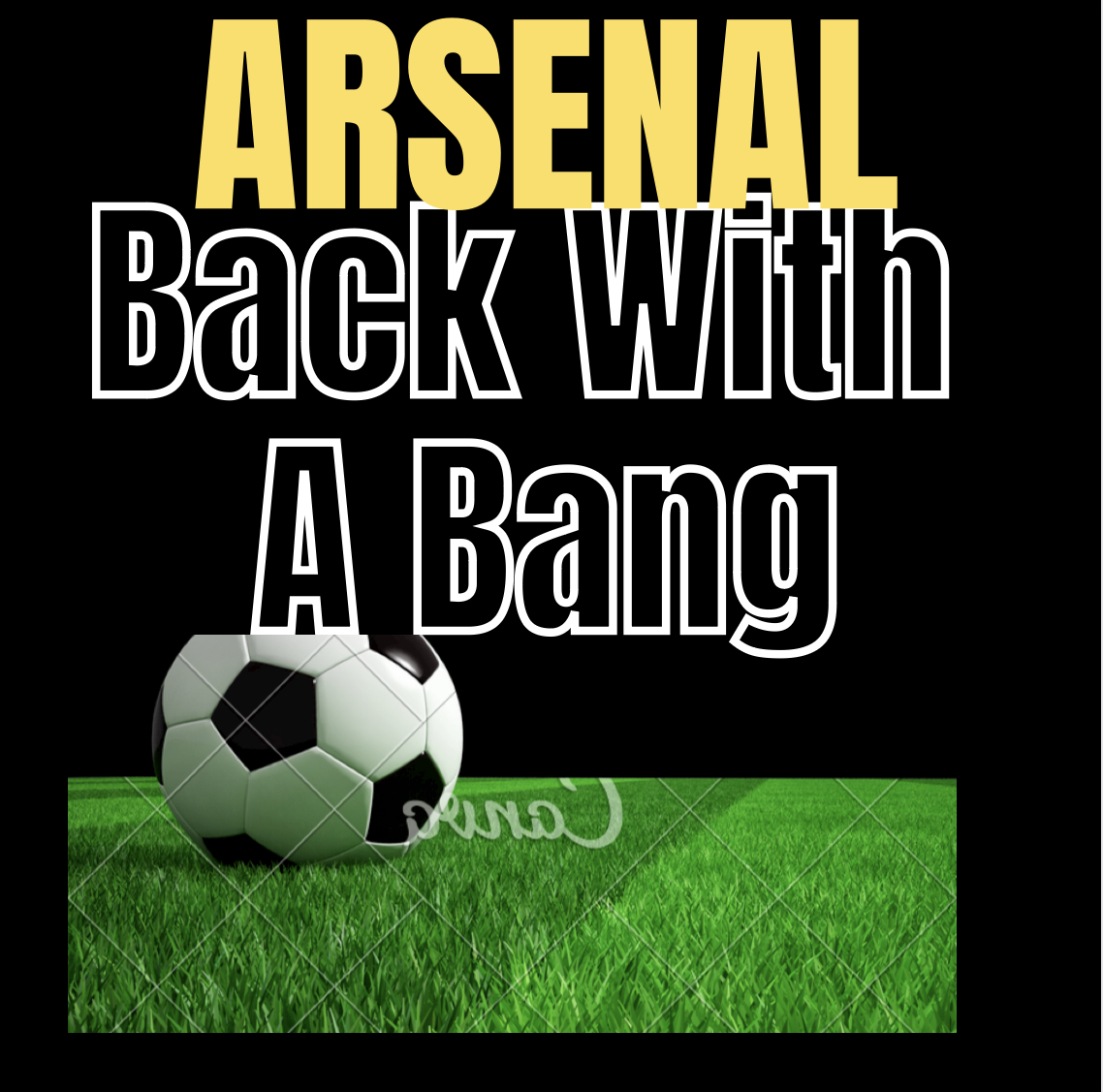 Image designed on canva
So yesterday as I was watching the Arsenal Vs Westham match and the whole time I was not scared. I don't know if it's because am not an arsenal fan but even after they conceded the first goal I still thought they will end up winning the game.
As usual, the game started with Arsenal in control of the play. They were the people who asked most of the questions in the various parts of the field. They carried the ball well, created good chances and also did a great job winning the ball back whenever West Ham knicked it off them. I know Westham have been shit this season but I didn't like the attitude they set up with yesterday.
They left Antonio all alone in front with no other forward to support him. I know the guy is strong but without any support, it's very difficult to get past a player who is holding and dragging you the whole time that you have the ball. Don't get me wrong, in some situations it turned out well for them but in others, it didn't, maybe it didn't work out in other seasons but it seems to be working well this season.
Up until the first goal, it didn't look like West Ham we're gonna get a goal. But well football has a funny way of reminding us that it is not always about having much of the ball, it depends on what you do with it. As west ham was on one of their breaks, the ball found its way to Bowen around the box.
He tried all he could and got into the box. As he was running with it Saliba tried to stop him and tripped him. Bowen didn't make a lot from that foul as he was determined to score but he couldn't keep his balance. He fell to the ground and they were awarded a penalty which they slotted home.
As the game continued in the first half, Arsenal threatened and threatened but then didn't get a positive result. The second half was not any different from the first as they picked up from where they left it.
It turned out their patience and drive paid off as they scored 2 goals within the space of 8 minutes. Saka for the equaliser and Martinelli for the second. After the goal, the game looked closed but Arsenal wanted to be sure so they went ahead and grabbed a third through Nketiah.
It ended well for them even though they could have and should have scored like 4-5 goals. But they wouldn't care after bagging 3 points to make it 5 points clear. I hope they can win the premier league. From here onwards they need to concentrate and see out games early. Hope you enjoyed the match.
Thank you for reading
---
---