Controversial VAR
---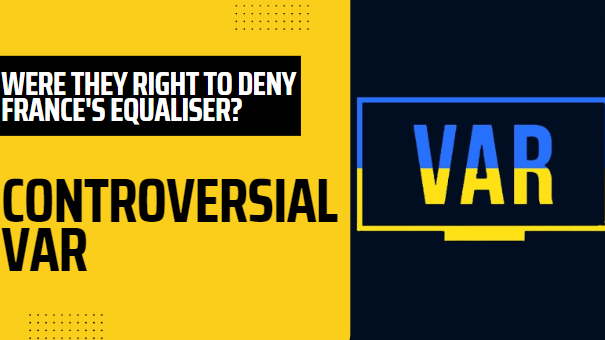 Image designed on canva
---
One thing that I've never liked about those who criticize that VAR is they forget it is operated by humans and humans make mistakes. Don't get me wrong, the rules of the game are changing almost every day even without football expects knowing about the change. We have seen France Vs Tunisia before, if you can cast your mind back to the last 3 seasons you will remember that it happened between United and Brighton. United was trailing by a goal and then managed to equalize. Whiles, they were searching for the winner the ball seemed to have hit the arm of a Brighton player in their box.
The players protested but it fell on dead ears hence the referee ended the game. When the referee ended the game players were still protesting, everyone thought the game had ended In a draw until the VAR asked the referee to have a look at the monitor for a possible handball. Everyone thought; how? Why should this happen after the match has ended? Rival fans claimed Man Utd had cheated their way into winning the game after Bruno scored the penalty. Too many people after the game had ended, there was no need for the referee to even take a look at the VAR again.
A similar situation happened on Wednesday between France and Tunisia. Tunisia and France were playing their last game of the group alongside Australia and Denmark who were also in the same group as them. If Tunisia has any hopes of qualifying they needed to beat France and pray Denmark beat Australia. They managed to score early on in the second half of the game, and after their goal, they were under a lot of pressure from France.
---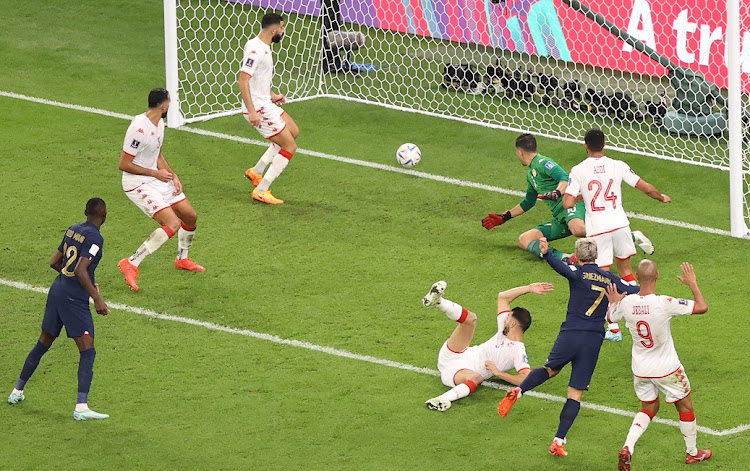 source
---
Eventually, France got their goal in the last minute of the game and after match jubilation, the referee ended the game. We all thought the game has ended in a draw but VAR had a different idea. The referee was advised by VAR to go and check for a possible offside against Griezmann. When they checked they deemed Griezmann to be offside hence his goal was disallowed.
The controversy around the dismissal of the goal here is that Griezmann looks to be a bit offside but then the ball was played back to him by the Tunisian defense. In other leagues, it would have been accepted as a goal but then the people in the room had a different interpretation of that. The goal was chopped off and reports say France intends to contest that decision.
Do you think it was an offside in the first place? Do you think the VAR should have advised the referee to check even after he ended the game? Do you think France is making the right decision by contesting the disallowed goal?
---
---