Don't Trade Emotions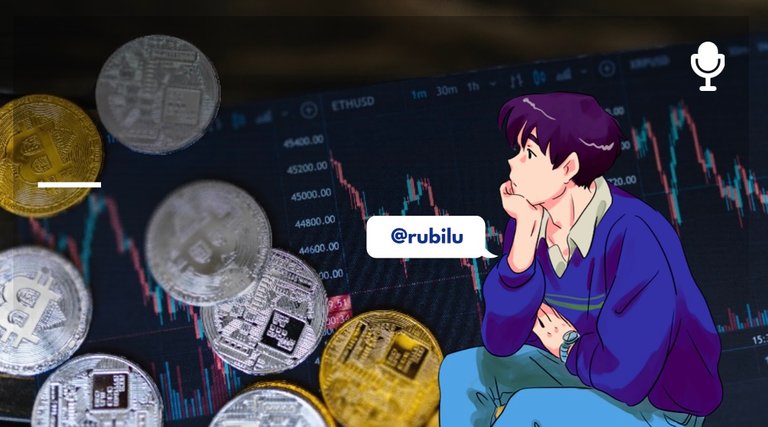 The difference between an experienced trader and an inexperienced one is the amount of time the experienced one has done in the market. At times people forget that crypto is and will always be volatile no matter how or what you think about it.
Who wouldn't love to wake up one day and realise that all his coins have mooned? All of us are ok crypto because we believe that one day we are gonna make millions and if not millions 1000s of dollars.
But before that time we have to know what we are doing. There are times we faced a certain situation which could have been prevented or avoided in the first place.
Even an experienced trader gets caught up in the web one or two times but they don't make those mistakes over and over again due to greed. We can agree that we are humans and as a result, we sometimes don't consider before we take certain actions.
A coin won't go up forever, and it won't go down forever. That is why we are always advised to take profit when we have the chance. Before we open a position we have the target we wanna reach before we take the money out.
But when that target reaches, we are filled with greed and then we want it to go even higher. This is the theory which is used by Ponzi schemes and they always get people to dupe.
Ponzi is made in such a way that, the higher your stake the more your money. You might have started it with a small amount but the moment your money starts accumulating, the amount of profits you get starts increasing.
There was this Ponzi that could pay you 3 dollars every day for as low as 300 dollars invested. What type of business will allow you to sit doing nothing and payout that type of profit daily? It was clear that it was a scam but we didn't care. We were driven by the ultimate goal of making a lot of money and then dumping.
It happens and in the end, you learn a big lesson if you didn't leave early.
What if? Has caused a lot of investors loss. We always want to see what will happen if we leave it in there a little bit longer. We want to make the maximum profit before the market starts dumping again. Some might call it greed but I call it emotions.
That's why it's advised that we use SL/TP, it's the safest bet against any unforeseen situations. For me, I like Sl/TP because of the stop loss. This prevents me from losing my funds when I trade leverage.
When you have been trading for long enough, you are prepared for whatever loss comes when you enter the market. So you're prepared for when it comes. As I said earlier, an experienced trader can also get caught up in trading emotions.
It happens to everyone but the experienced always learn from their mistakes which make them good traders. He's a good trader doesn't mean he hasn't lost a lot but knows when to leave when the positions don't favour him. Remember; "you only lose when you sell"
Posted Using LeoFinance Beta
---
---