From Bad To Worse For The Reds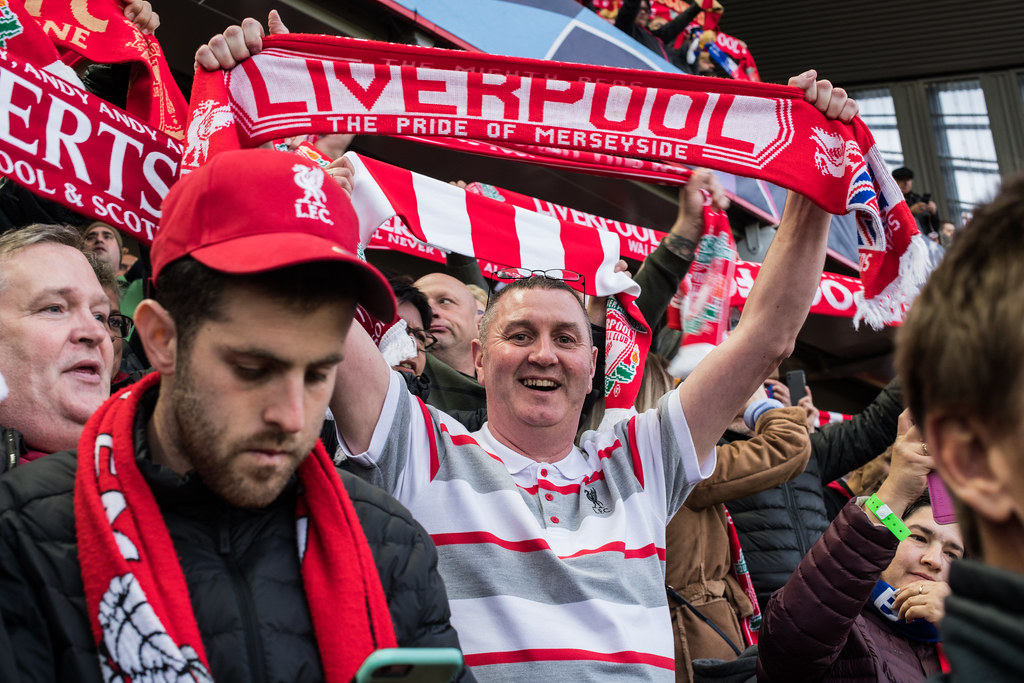 source
And just like that Liverpool lost to Brentford yesterday. I don't know what the problem is currently. Is losing Mane the cause of all this or Mane just left at the right time to avoid having all these problems?
We saw Liverpool struggling immediately after mane left and with the World Cup break a lot of us thought oh they will be back to factory reset after the World Cup. It seems they are taking a very long time to do that and I fear by the time they get back to winning ways it will be too late for them.
Newcastle, spurs, United, Arsenal and City are all bringing the heat and by the time Liverpool wake up, they might have been gone. For now, am sure all hope is lost of fighting for the premier league title as Arsenal has 43 points and Liverpool has 28 points.
They are 15 points off the top. 4th place might be a little bit realistic for them but if they don't wake up now even 5th place will be a problem.
---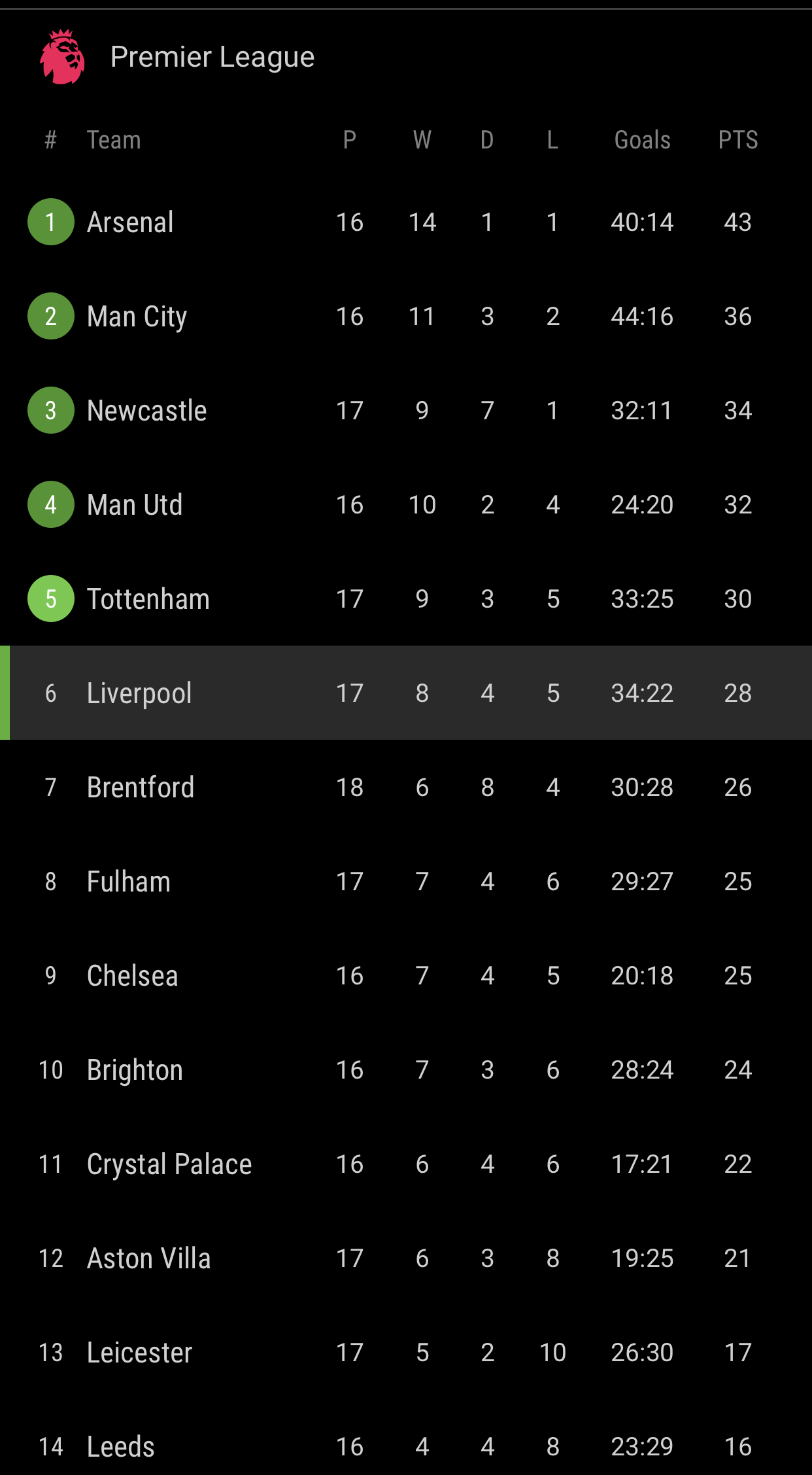 source
---
This season the premier league is reshaping with different teams trying to get those top 4 spots. Let's see how things turn out.
I didn't have time to watch the Liverpool Vs Brentford match but I did get time to watch them against Leicester City. They were really really poor. I know they did carry the ball forward but they didn't create dangerous chances. The two goals that were scored were own goals which could have been prevented but when luck is not on your side nothing seems to work out for you.
Eventually, they won the match but it still didn't feel like they were back from the shadows. Brentford is a force to reckon with and when you are playing them without much care they will rip through your defence and score unbelievable goals.
What I do like about them is that. They know they can't compete for possession with the big teams so they always leave the ball for them and then try and create with the little possessions that they get.
Liverpool is playing Brighton next in the league. The last time out they drew against them at Anfield. Let's see if they can do it away at Anfield.
Thanks for reading.
---
---