Things I Won't Do For A Milli
---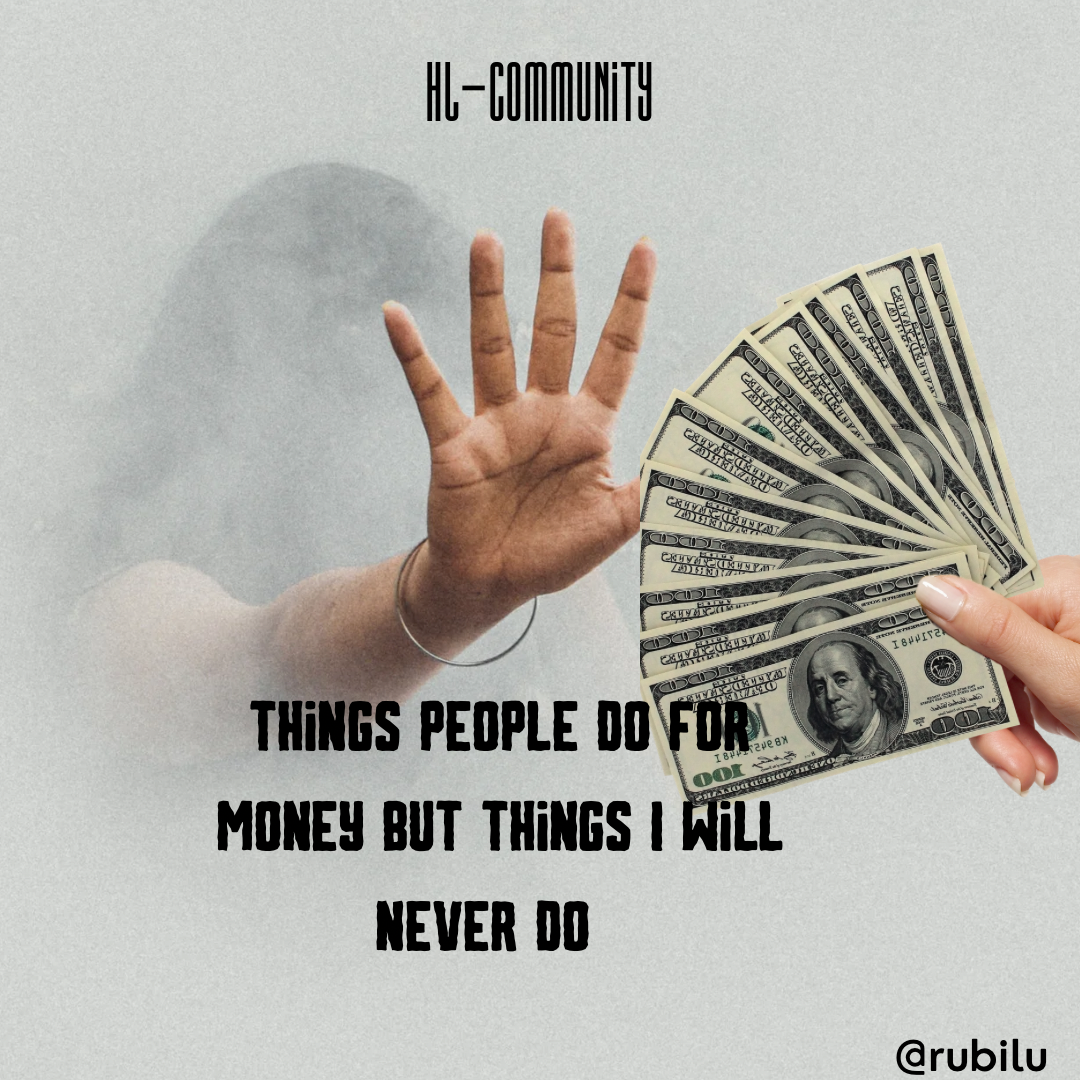 Image designed on canva
---
Hi guys,
Welcome to my blog. This time around we have been given a very interesting topic to write about. I've taught hard about this one; this is something no one has asked me before thus I had to think hard and deep about it.
When I think of money, I can only think of getting it the right way. I will be a hypocrite to say that I've not done some shady things just for the sake of money. I've done shady things but they are not that bad.
I think the only thing I've done for money which has not been religious is to stake bet or do things that have to do with gambling. All these things are minor and thus not worth talking about. There are things I will never do in my life, even if I was offered 1 million dollars.
First of all, in this day and age, money rituals seem to be something which has taken over the youth who seem to be soo in love with wealth. Some don't care about what will happen to their body or souls after they die. They are in for the money no matter who they will sacrifice for that money.
There have been scenarios where I have heard people say they have so and so days to spend some amount of money they have been allocated by a spiritualist. If those days reach then they will die. They get the riches in 10 folds and whatever they do they will die. How bad things have turned that some will do whatever it is and even risk their own lives just to have a taste of money.
There have been instances, I heard some people have to take their waste just for the money to continue coming, some sleep with mad people, others sleep with animals and some incest. All this might seem to be unreal but they happen.
After money rituals, the next prevailing thing is scam. Where I come from scam seems to be a very popular and cool thing. At first, when scam was introduced, a lot of people hated it because they were using a stolen identity to defraud someone of their hard-earned money.
---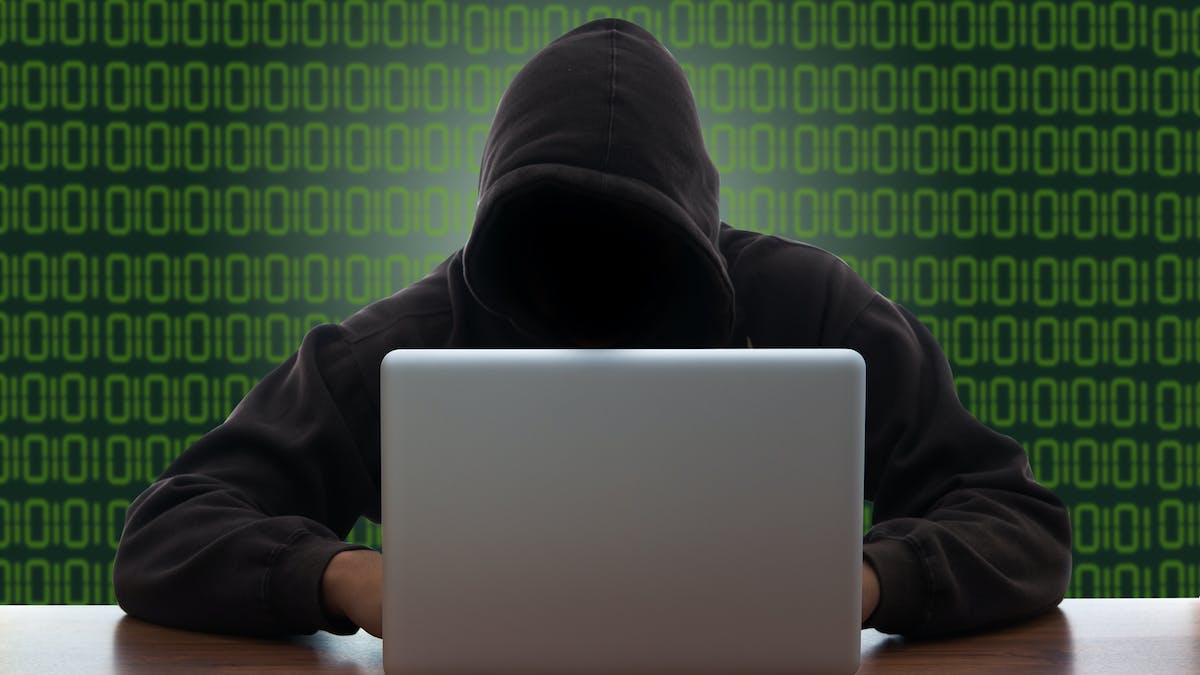 source
---
Well, now if you don't scam in my area you are not the real gee as they call it. I've got friends who have scammed and made it and some haven't made it yet but they hope to make it one day.
Gradually the parents who hated it will all their might back in the days now seem to love it because it's given them and their kids the money they have craved all their lives. This days when you ask a parent what his or her son does she/he will tell you he works with the "whites", they claim this is all they know but they really know what is happening. People talk about them and they know.
For me, selling part of my body has never been an option. This days we hear a lot of people selling part of their bodies to make money. Some of them have been Influenced by the amount of the money, well who wouldn't be moved when they hear such a huge amount for an organ that you might even have two.
---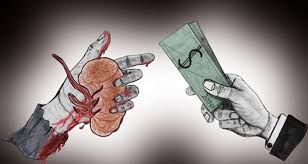 source
---
The prevailing body part which is making waves is the kidney. We as humans only use one kidney so it means the other kidney is there for emergencies. The other kidney is there in case your first kidney gets infected and will have to be removed. The second kidney kicks in and takes over.
A lot of us have been joking online that we might sell our kidneys but how many of us are prepared to do it? Especially when you know that you might one day need it to support you if one gets damaged.
Well, we all think about this scenario hence I will never wanna sell my body part for a huge amount of money.
Some people will do anything just for one million dollars. But some of us have not been made that way. If my actions will end up costing me my life and the lives of others, then it's better if I remain within my reach.
Thank you for reading.
---
---