Is It A Goodbye For Litecoin After It Upgraded Into A DarkCoin?

While the blockchain technology was being designed, one of its selling points is the anonymity of transactions. And at the start of its adoption, its adopters fancied that feature a lot since they are hoping to break out from the centralized governmental system. But as time passed by, centralized exchanges emerged, and KYC(Know Your Customer) was made mandatory in other to transact on their platforms.
Merely interpreting the statement above, you'd agree with me that the feature of KYC on centralized exchanges did go against the anonymity feature of Blockchain transactions.
Speaking of anonymity of transactions on the Blockchain, Bitcoin transactions for example aren't completely private. In the sense that when explored, the value, sending, and receiving address of a transaction are visible to the public. To solve these security concerns, privacy coins were introduced. Examples of such coins are; Monero, Zcash, Dash, Zen, and Beam. Just to name a few.
Privacy coins have long time been tagged as Darkcoins because of their strict anonymity. Centralized exchanges that accept deposits and withdrawals of these coins may be risking their chances of operating legally. These types of coins could be means of money laundry they believe.
As far as I know, the privacy coins mentioned in this post and the ones not mentioned were naturally built to be privacy coins. But the Litecoin network on the 19th of May 2022 deployed what is known as MimbleWimble to its network.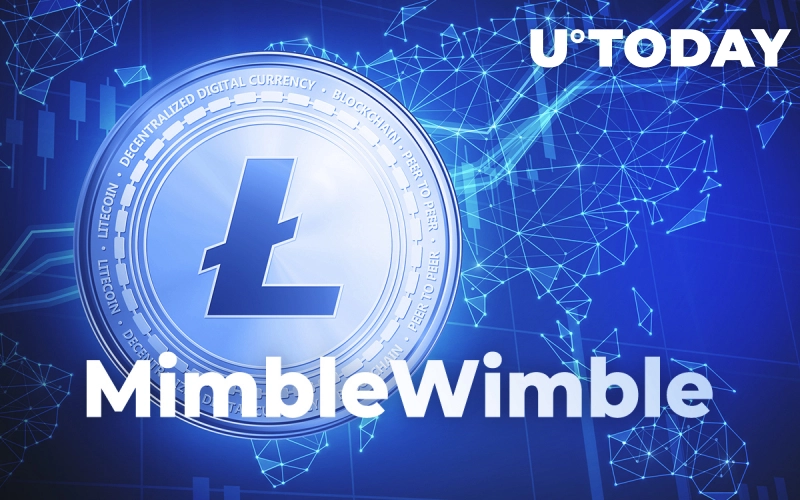 source
MimbleWimble on Litecoin network is an upgrade to disable the visibility of its transaction's addresses and values. How the coin price reacted to this upgrade is amazing. It looked like the price was about to start appreciating until a bad news hits it. What was it?
Major Korean exchanges delist Litecoin due to its new privacy features. Imagine what happens when coinone, korbit, gopax, and upbit decides to delist a coin due to Anti-Money Laundering (AML) rules. The price fell way before when the MimbleWimble news was published.
One good thing about this feature is that the MimbleWimble upgrade is optional to be used by users or exchanged to implement. In my opinion, the MinbleWimble option should have been considered by the major Korean exchanges rather than delisting it.
Since the MimbleWimble feature on the Ltc network is optional, Binance has cleared the air that they won't be supporting the deposit and withdrawal of this type of transaction.
As at the time I made this post, the price of Ltc is at $43.
What do you think about privacy coins?
Posted Using LeoFinance Beta
---
---