LeoFinance Engagement League: I'm Hungry For It...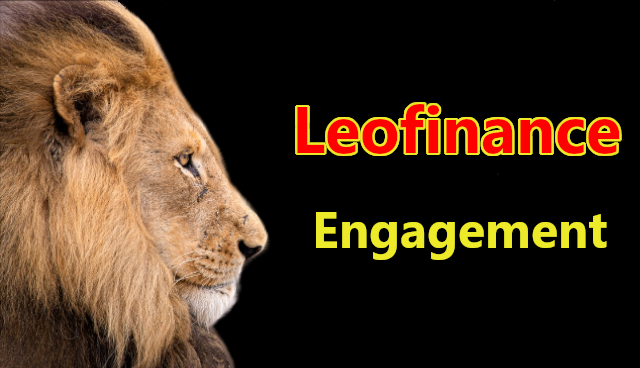 Source
I have been longing for this day and finally, it's here
What went wrong?
I often relate to complaints from people who aren't able to achieve their goals after they've set a time frame for it. In fact, we've all been there as humans. Occasionally, we set up goals for ourselves and we are left to either put in hard work or lazy around on it. For a few months now, I have been so lazy about engaging with Hive folks lately. I'm not completely lazy because I got caught up on other tasks. But I believe I should be able to have a better plan that eliminates the trade-off.
Hive is one of those platforms where you can't succeed by being lazy. This is why there are some inactive accounts that can't keep up with the hard work. From my end, I had a few times invited a couple friends on here to earn a living while creating content but as I type this today, 90% of them stop blogging. What a shame.
It's not what we do once in a while that shapes our lives. It's what we do consistently.


― Anthony Robbins
---
Consistency in every part of our life is extremely important but at the same time, it's so difficult to make that happen. I had a few times taken breaks from blogging which shouldn't be, but I'm glad I'm always coming back to it. When I started back on steemit, My plans were;
Create post a post daily
Engage in people's posts by commenting and appreciating good posts
Make new friends
Repeat the process
The above strategy works to this day and I have always dished them out to the new folks
One other factor that sets us far behind our goals is procrastination and I'm also a victim of this. For example, I have always planned to participate in the Hive & LeoFinance Engagement league by @abh12345 but I never did. If I had made the move, I would attain a certain level on my Hive account.
So, starting from this day, I'm officially participating in the Engagement league.
Why Now?
The Hive platform doesn't have a season to be on it. There has never been a better time for it. But the earlier the better. However, my sudden reawakened interest in the league was bestowed on me after reading How Did Being More Engaged on LeoFinance Benefit Me? by @rtonline. In that blog, I literally read the things I ought to have achieved as a Hive user.
Work harder than you think you did yesterday


―Alex Elle
---
My favorite part of that blog was how he constantly multiplied his hard work/engagement on the platform and how he won in every part;
In this process, my friends increased, my communication with people increased, my income increased, my knowledge increased, my experience increased and more... In addition, interacting significantly increases your earnings.

---
His post literally increased the engagement hunger in me and is another reason why I have just applied to be added to the league.


On the last note, @taskmaster4450le is absolutely right about this;
Without a doubt. It gets contagious. We need to keep it up so as to attract more people into it. This all starts with the people who are here.
it's really contentious. I have just tested positive for the hunger to participate in the Leo Finance Engagement league. With time, many will get to join. Let's keep spreading the good news about Hive & Leo.
Posted Using LeoFinance Beta
---
---