Never Make The same Mistake Twice for We are still early
I can bet that blockchain technology is being adopted by at least one person on an everyday basis since the day it got launched. Those who came into the space earlier benefited from the rise in Bitcoin over the years. While those who came in late are now blaming themselves for doing so.
But wait, did I just type came in late? Well, that shouldn't be the case. Blockchain, if zoomed out is still very early and we are all still in its early stages I must say. However, judging from the Bitcoin prices over the last 8 years, those who bought at the $69k top definitely bought at the top when compared with Bitcoin price today.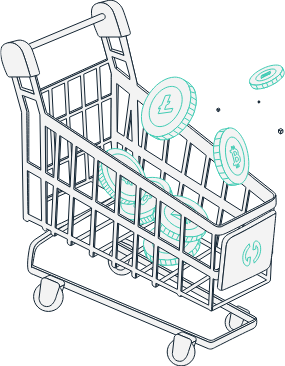 source
Ever wondered why the candle sticks on charts don't just appreciate or fall freely in one direction for all time? that's simply because the traders are humans and they are prone to act differently at a given time. Even trading bots act differently, after all, it was programmed by humans.
Again, those who got in late would feel so sick right now due to Bitcoin current and would have wished they bought cheaper.
While on some parts of the world, there are some investors or traders who wanted to buy at the top of $69k but aborted while they hope it drops to its early prices. Lo and behold, as the market will always do, the price is down to its 2020 top. What does this mean?
In 2020, Bitcoin rallied from a low of $13,200 to a top of $19,881 on Binance and $20k on some exchanges. $20k Bitcoin was really a significant price as it made news all over the media. At that time, lots of traders and weak investors sold their investments thinking it would drop back to somewhere around $10k. But as the market always does, it broke that top and printed 4 consecutive green candles while it touched $61810.
To those traders or investors who sold and didn't buy back at the top, the ball is in your court once again as we are now trading at the top price you sold 2 years back. But what's now the difference?
Again, $20k in 2020 was mistaken to be the top while it was only the starting point to a new all-time high. And today, the $20k is now known to be significant strong support. So, what should you be doing? I'm not a finical advisor but I believe missing out on this supper price support would have you blame yourself in a few years time.
we are still early and once again we are being served Bitcoin at the very price majority of traders dumped it years back. It's very possible that the price could go lower than this but Dollar Cost Averaging into the market wouldn't be a bad move.
After all, the price dropped to $17k some days back and currently trading at $21k. Those who are applying the DCA method wouldn't be mad even if the Bitcoin price drops further because every drop is a buying opportunity. And if the price appreciates, they are still in the game because they bought while it dropped.
Never Do The Mistake Twice for We are still early
Disclaimer: As I have stated, I am not a financial advisor. I will not be responsible for any of your loss.
---
---