Black Black and Her Five Little Munchkin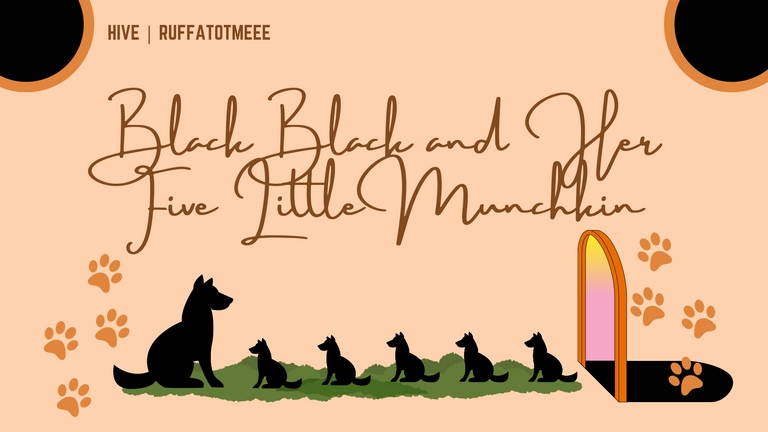 Image Created in Canva with it's Free Templates.
When you chose to get a pet and decided to be a "fur mom." You should also put it in your mind and heart that it is not an everlasting obligation, so you should cherish every moment with them like you are their real mom. They won't live for a long time, but their limited time here on earth is enough to make them feel cared for and loved.
I was talking with my mom yesterday when she asked me, or more like said, "Let's get that male dog." She said that when she heard that my mama's dog had given birth to five cute puppies. 4 females and 1 male So when she heard that, she felt like getting one. When she told me, "Let's go get that dog," I just replied, "You are the only one who can decide that, Mom."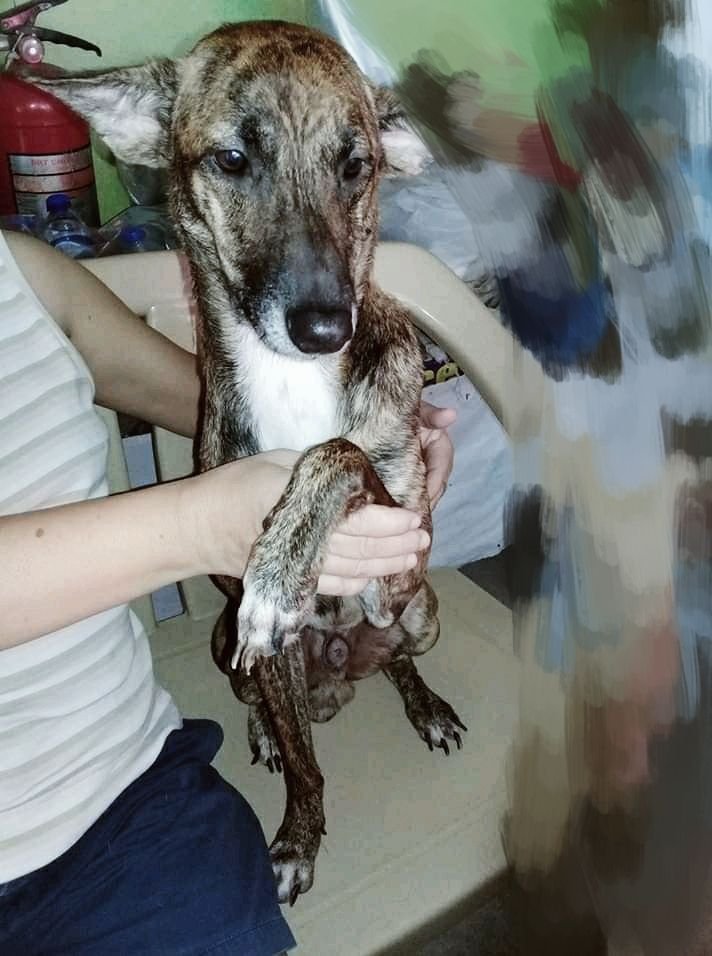 But in the end, it is still undecided. Actually, when I heard her talk about getting a dog, I suddenly remembered my old dog from college days. He is the only dog that I love so much, but I still feel that my love is not enough. I never became a good fur mom to him, and I hated myself for that. I also asked myself if I was ready to have a dog again, but I am still afraid. That's is Him by the way ⬆️.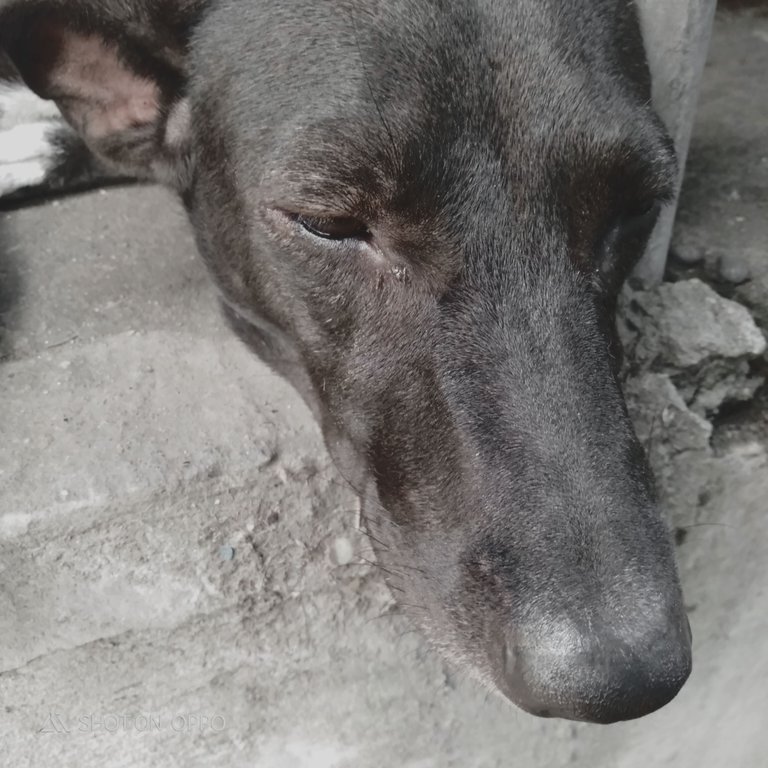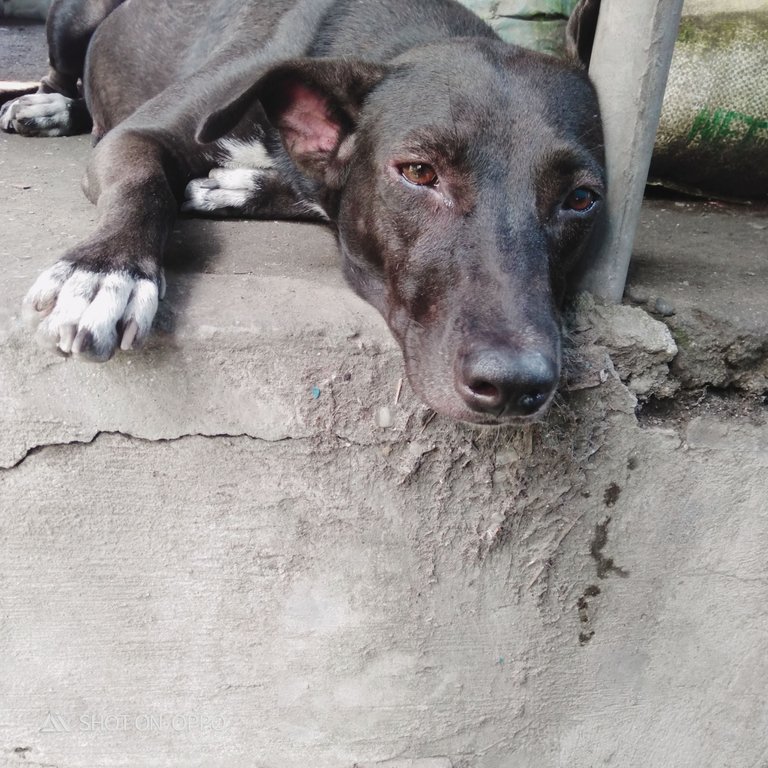 Anyway, enough with my drama. This is just about Black Black and her five puppies. But first, let me introduce to you who Black Black is. She may be noisy at night, and anyone will be scared once they hear her bark. But she is the sweetest doggo to my mama, haha. She will protect her no matter what; that's just how she loves my mama.
I am not that close to black black because, as I've said, I don't want to attach myself to any doggos. I'm still afraid, so I am okay with just playing with them a little and doing a little talking. Black Black is like a guard dog who's always alert whenever she's with her mom. Mama has three dogs, and they are all guarding her like that.
No one will even attempt to get closer to her if they only saw the dog beside her, lol. But they don't bite. They just look intimidating, that's all. In fact, They are like a lost puppy whenever Mama leaves just to buy their lunch. And when she arrives, they will cry like madmen, like they've been separated for 10 years. These overly dramatic doggo's, lol.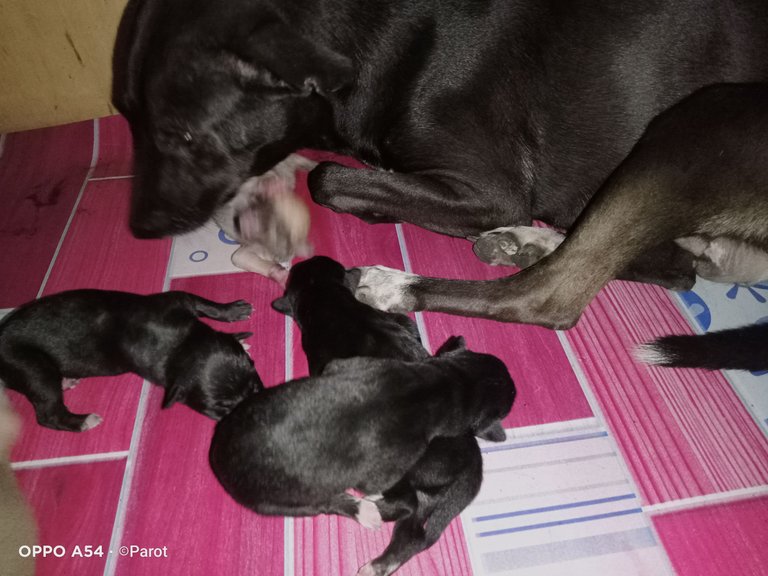 And Black Black as a mom is kind of an overreacting mom whenever she sees someone getting closer to her puppies. She's always alert, like someone will steal her baby. But of course that's just how they're supposed to react, so nothing's new. especially if it's another female dog that gets closer to her puppies. She's okay if it's us.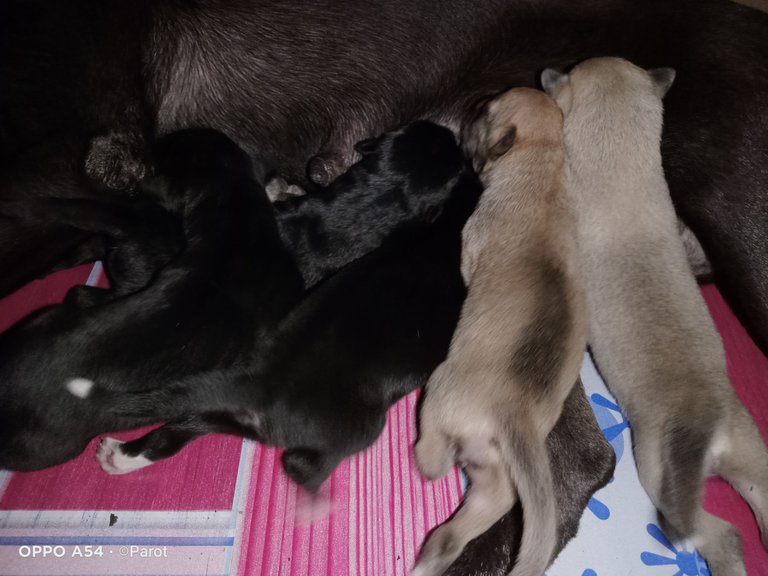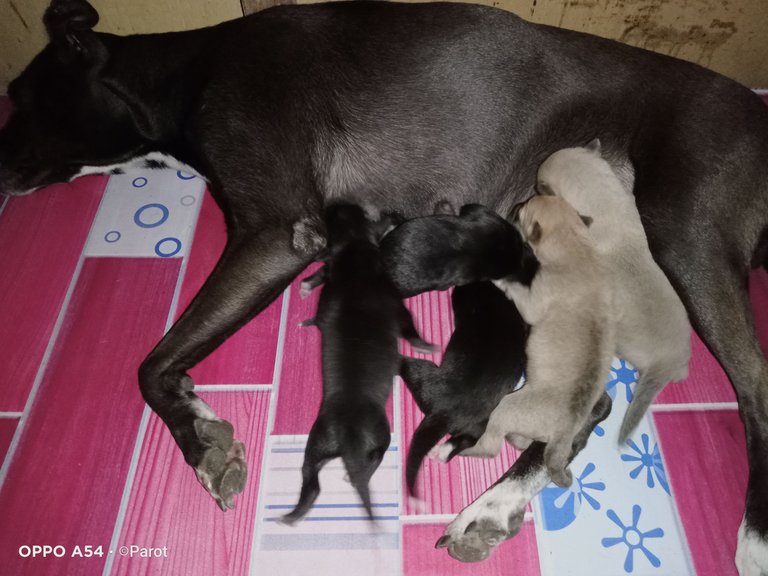 And say Hi to these cuties. They are just like 5 day old so their eyes is still close. And they don't cry that much pa but let's wait until they are a month old, lol.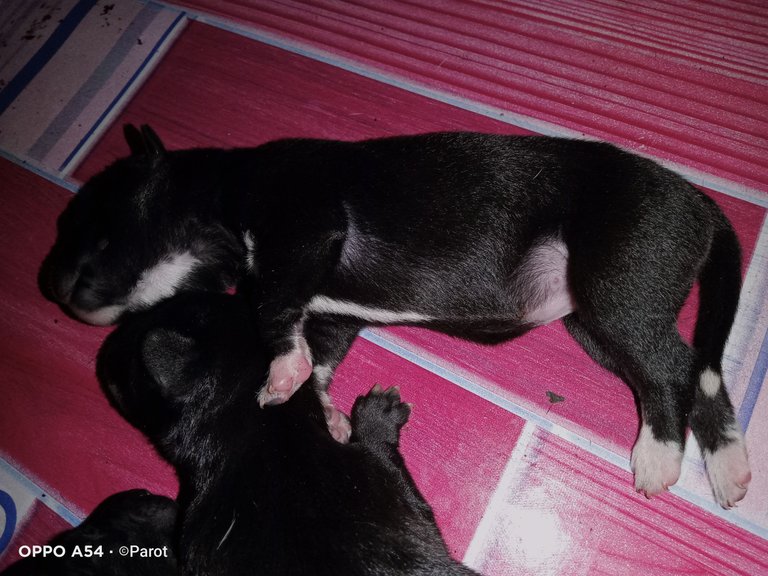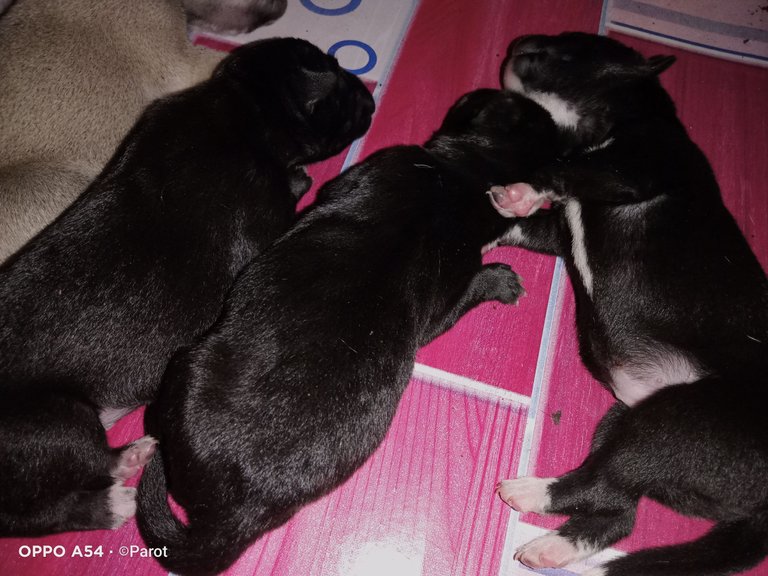 Cutie little babies, I want to cuddle them with lots of kisses. And look at these three cutie pies, their Mom's genes is much stronger than the father is. They are all shining in black ❤️. They are the cutest yeah? Hihi.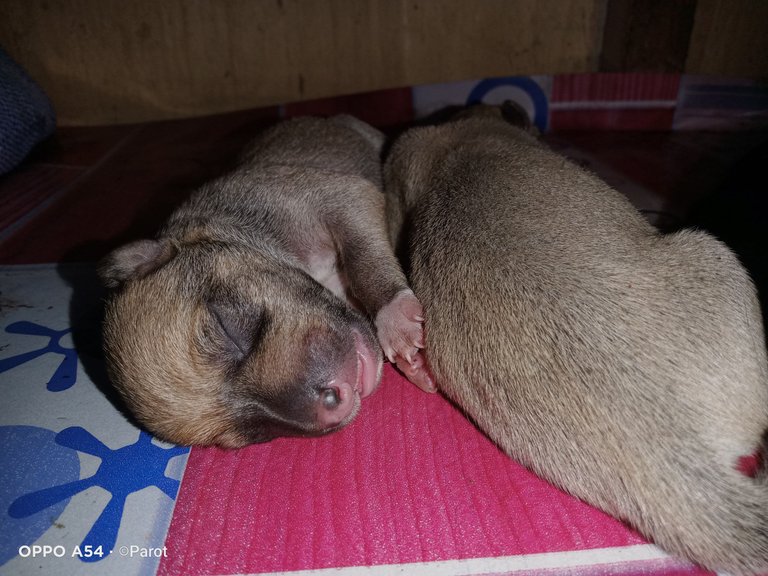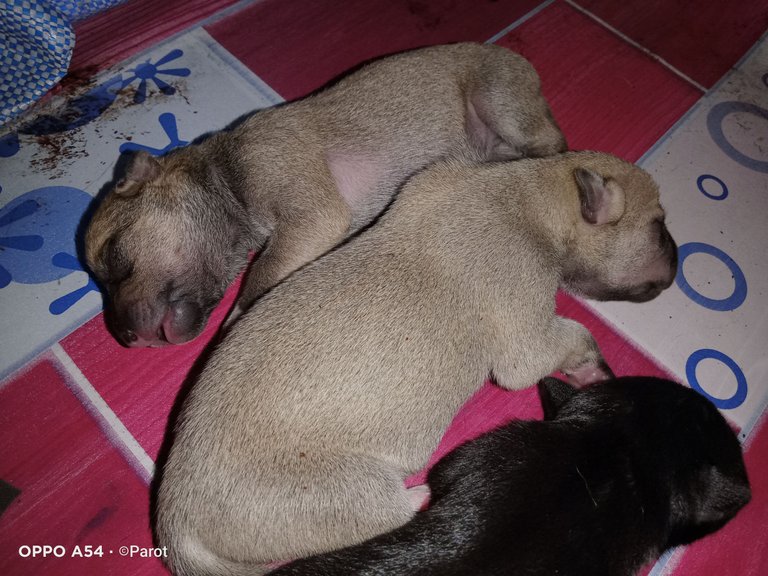 I can't wait to see their eyes. I want them to grow fast so that I can give them a lot of kisses without worrying that I might crash them because of too much kisses. And even though their loud cry is super annoying, still, I want to hear it while giving their Momma a hard time, lol.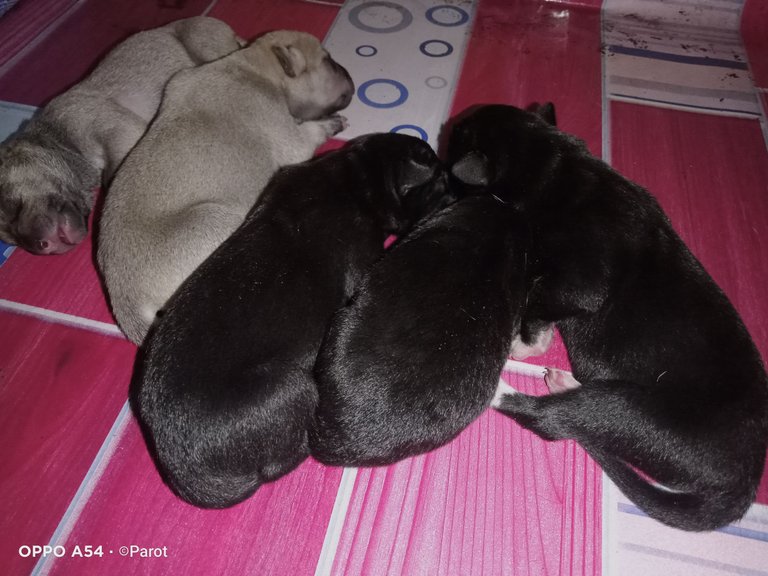 They all look too little and so fragile but I'm sure as hell that they will grow like their Mom. Feisty and sweet Doggo. I really want to adopt one of them but, nahh, not right now. I can't yet. I'm all okay watching them grow bigger. I can still give them love anyway, without giving too much, just enough I mean.


---
---