Our Cat's Family Drama and the Adopted Cat with her Kitten
We are complaining about the cold weather over and over, but I know nothing will change as it is what the weather is right now. Maybe it is even tomorrow, or the next day, or the next next day . I am covered with my jacket right now, and I also have the thick blanket with me, but it is still not enough. I think what I need right now is a man. Just kidding.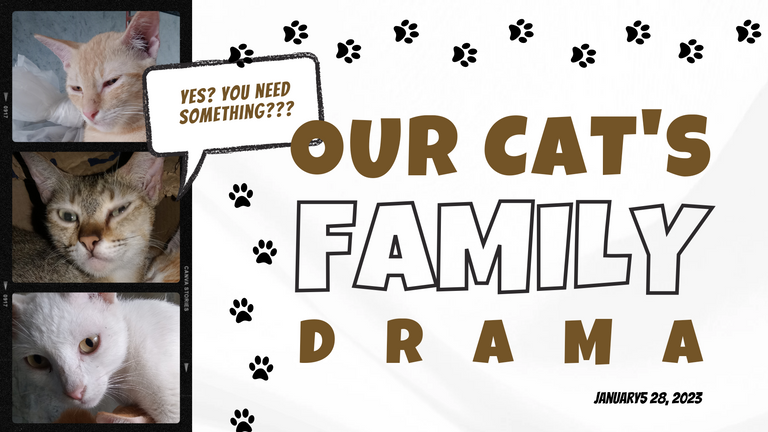 Image Created in Canva with it's free Templates.
I mean, why look for a man if I can just cuddle our fur babies right now? But if you don't have a cat or a dog, then use a pillows. That one is also effective, haha, lol.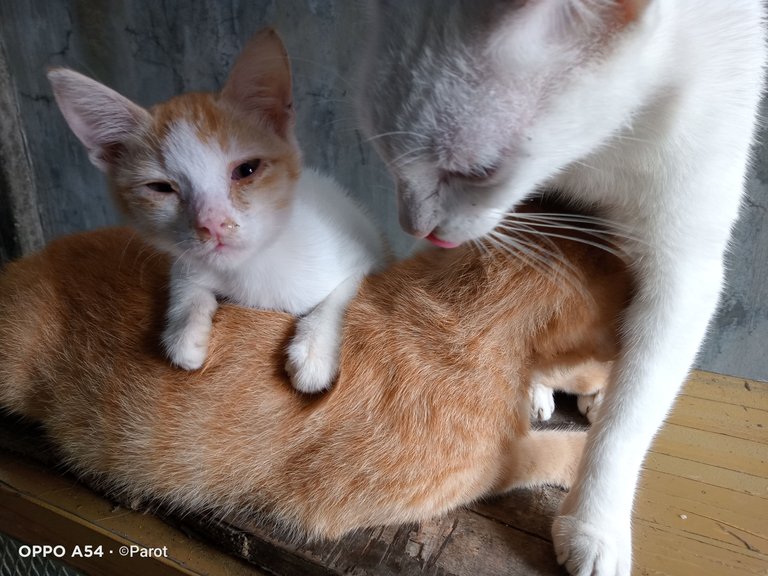 But in my case, the only problem here is...
They have their own world right now. They are feeling the cold too; just look at the little Kwek-Kwek in here on top of her brother Kokoy. And wait—have you noticed something on this picture? I think there is something wrong in here, no? Lol.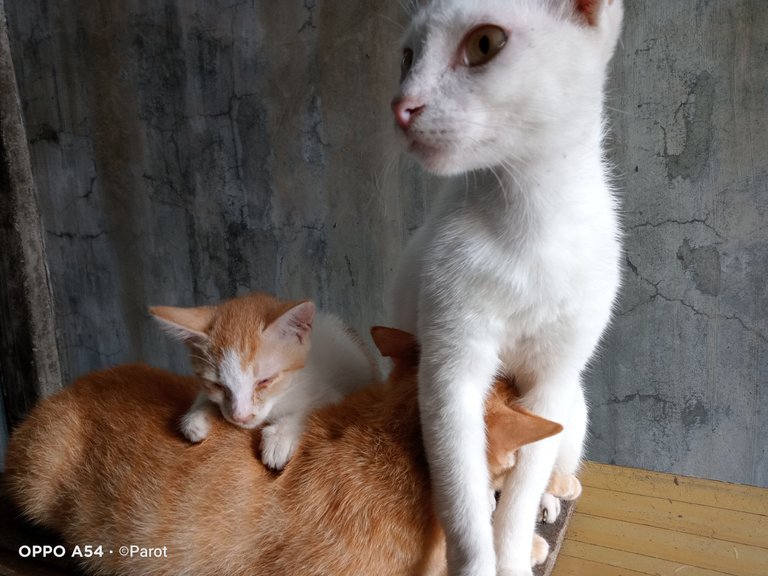 The big boy Kokoy is the one getting milk on his mom, while the little Kwek-Kwek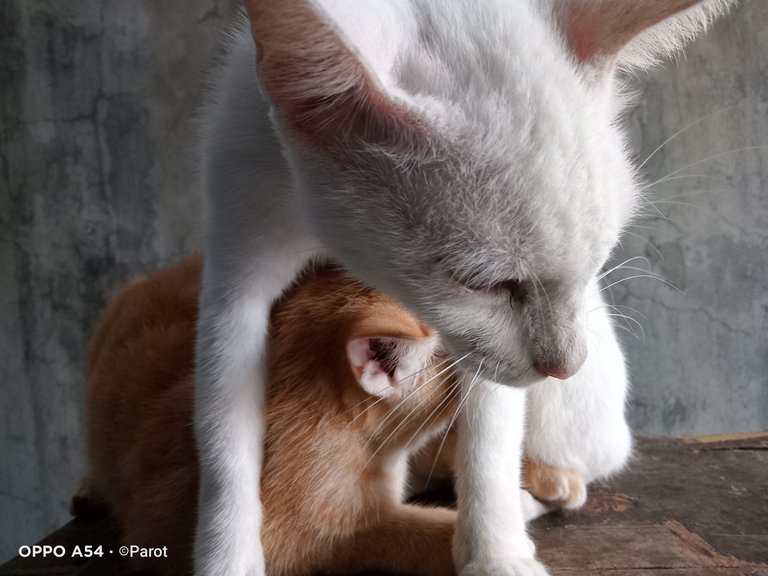 Seriously, he just can't get enough of his mom's milk. I want to get the little Kwek-Kwek and put her in Kokoy's position, but then the mommy kitten is just...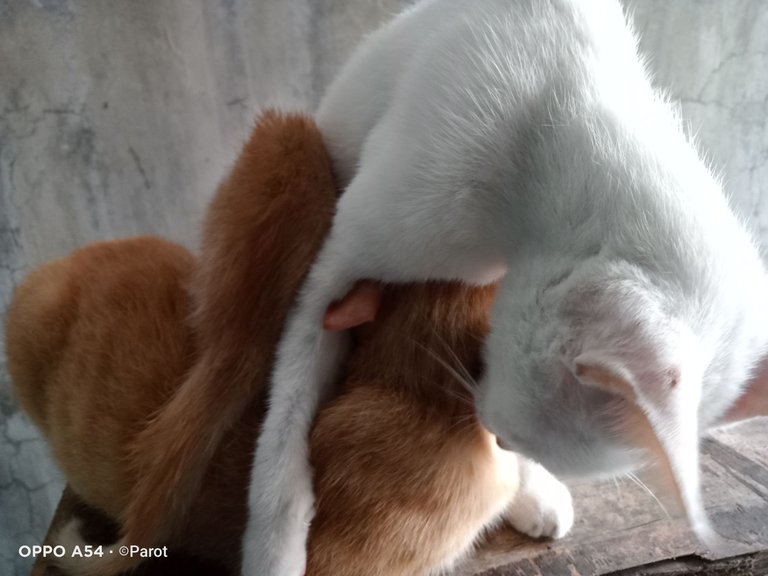 She is being a good mom to her child right now. But, instead of doing it to her little one, there she is, being too sweet to the big guy. I can only watch them.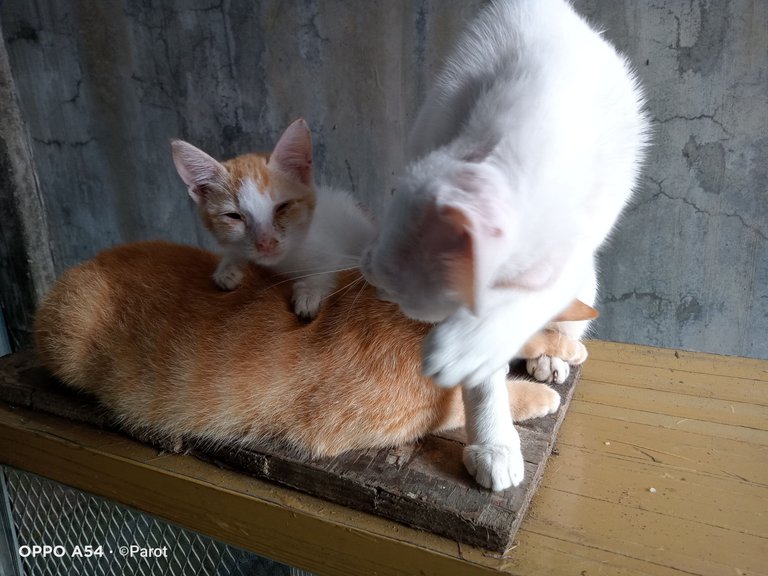 They are outside right now. This is their new favorite spot to sleep. Even if I brought them inside the house, they don't like it. Maybe because of the family of cats inside, which is my Mommy D's adopted cat. That adopted cat gave birth two months ago, and they are loving it here inside the house.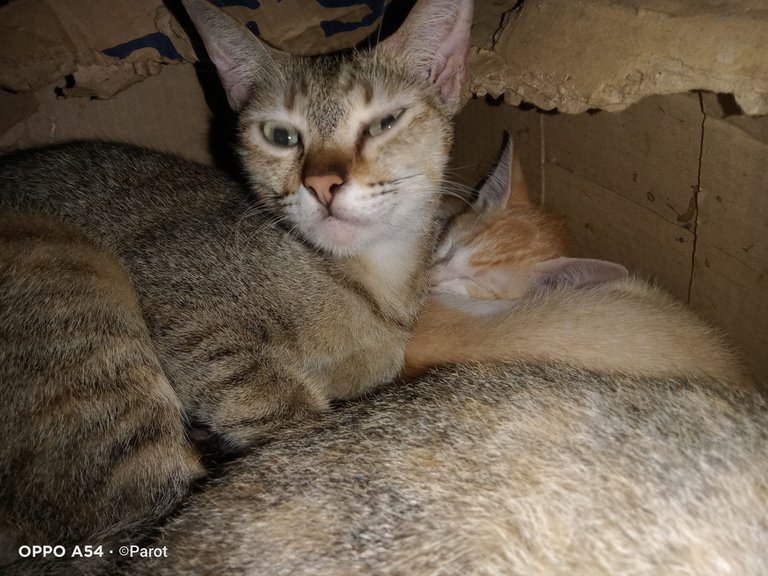 Here's the adopted cat named Toktok; their favorite spot here inside the house is under the table. They have a big box in here, as you can see, but sadly, her naughty kittens love to bite that box, so it looks like that right now. They are living here comfortably.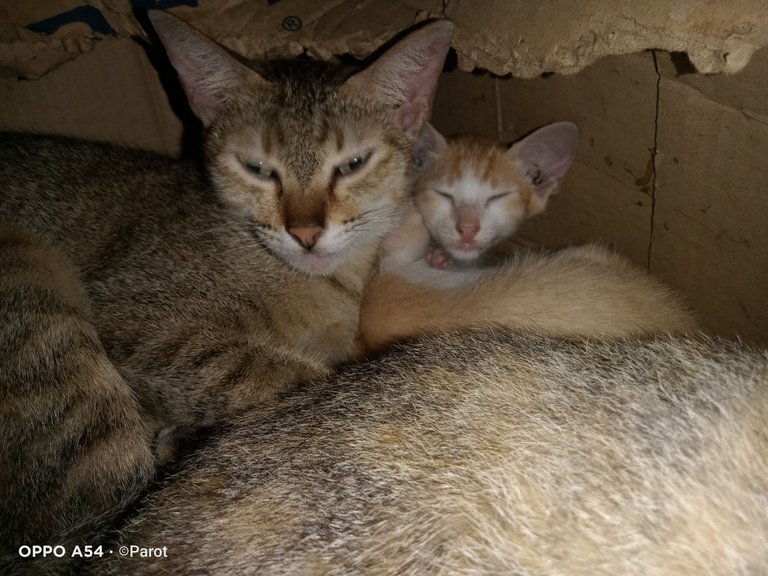 While our cat was outside. She's not on good terms with the adopted cat here and they are like in a cock fighting ring when get close to each other, which is why Wishy Wishy herw would rather sleep outside. I just can't bring them inside because they will just go back to that spot after I leave them.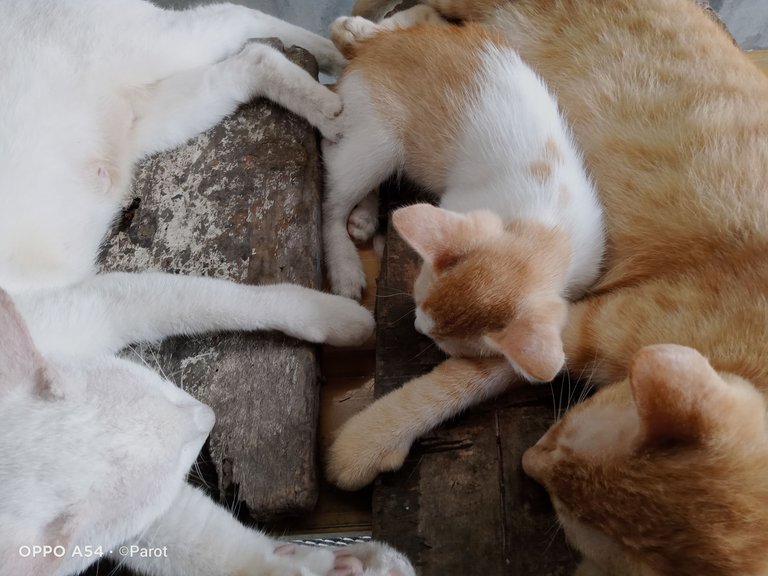 Just look at them, lol. They actually have their own bed outside; it was their favorite spot before, but then they just decided one day not to sleep in it. I am not sure anymore what their problem is. They don't like being inside the house. But when we gave them a bed just for them, they just abandoned it.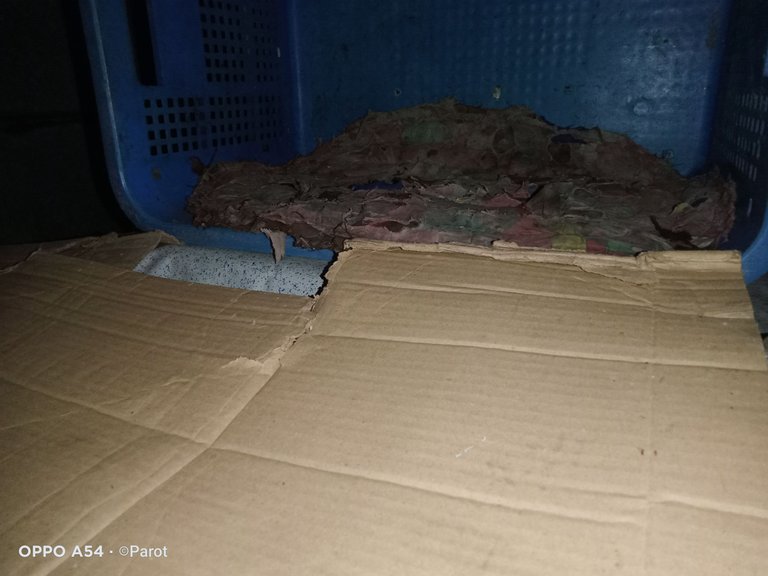 Here's their bed outside. What we noticed about them is that they like to sleep in dark places. So we did something just like that using this old plastic box in here. They like it at first, but aigoo! I don't know anymore, lol. Should I just book them into a hotel? Lol. I think that's the best thing to do, lol.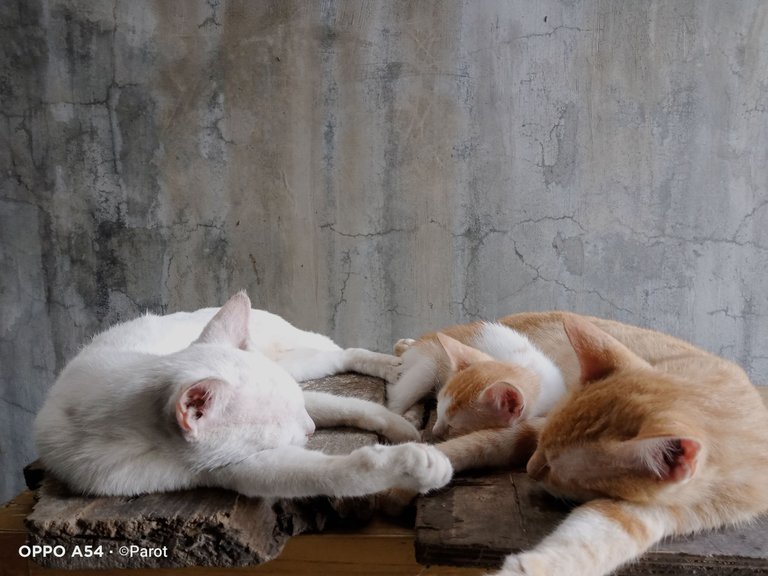 By the way, I so love this picture of these three, lol. They are really mother and son, because, just look, even in the sleeping position, they are the same.
If only they loved to sleep beside us, I would surely cuddle them a lot. But because the Momma Cat wants to be outside always, I can't do that. She's like a worm that was sprinkled with salt; she just can't stay still inside the house.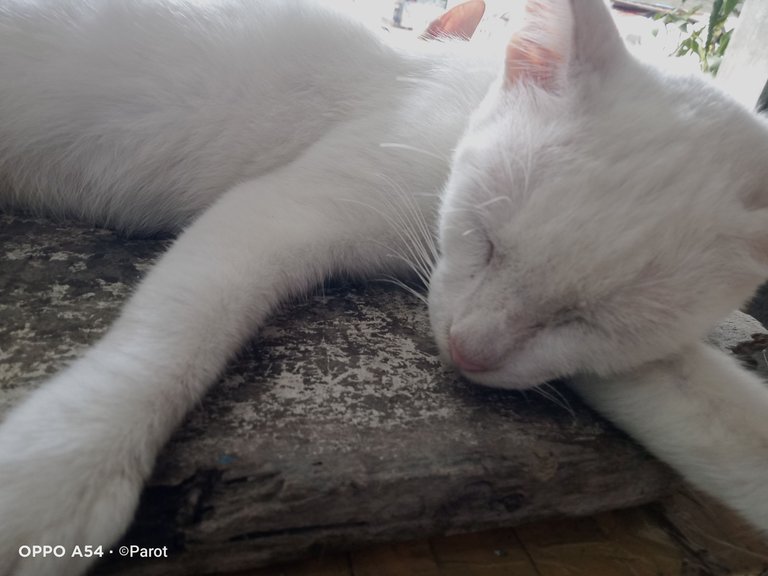 She's always on the go, or something like that. And you know what she will do if we ever keep her inside? She will scratch the door nonstop and give us a loud meow, like she is saying we are removing her rights to go outside, lol. She's like, "Let me out, you btches!" "I want to go outside. Don't keep me here!" "There's no male cat here!" Hahaha. What am I going to do to you, Wishy Wishy?
So yeah, our cat here has a lot of dramas, lol. But even if they like that, their Mom love to spoiled them a lot. ╮(^▽^)╭

THANK YOU FOR READING!
---
---