Waiting in Line with Aunt Velyn
Yahooo, grrrrr, the cold is just too much here in our place, nonstop rain and it is really super cold. The month of January was about to end, and I hope that this cold weather will also end. I mean, when January started, the weather here in our country became colder. much colder than when the Christmas season started. Not sure why.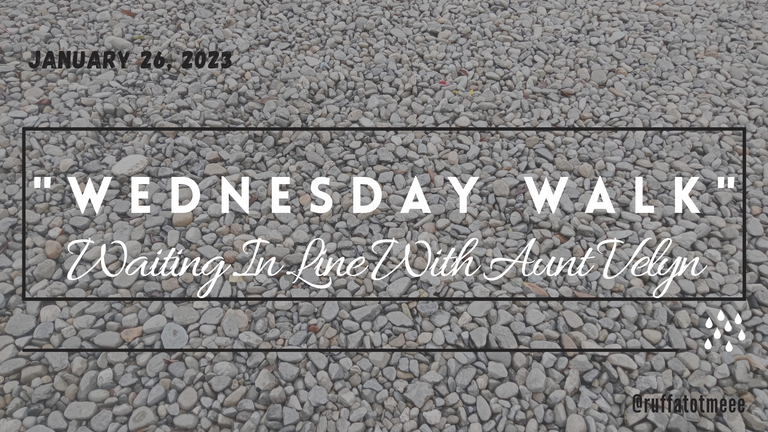 Image Edited in Canva
As I've said before, I love this kind of weather, but it is just kind of annoying that I can't dry my laundry in one day because of it. And, taking a bath is like a big battle; I have to think first if I will take a shower, lol. It is too much for me, who's used to the sunny weather, lol. But well, life still must go on.
Anyhow, the other day, Mommy D asked me to assist her sister in getting the money from the nearby ATM here at our place. I didn't really ask more about it. They just said that money was sent to the senior citizen's ATM card. Even Mommy D and Mommy F got theirs. I am also the one who withdraws it.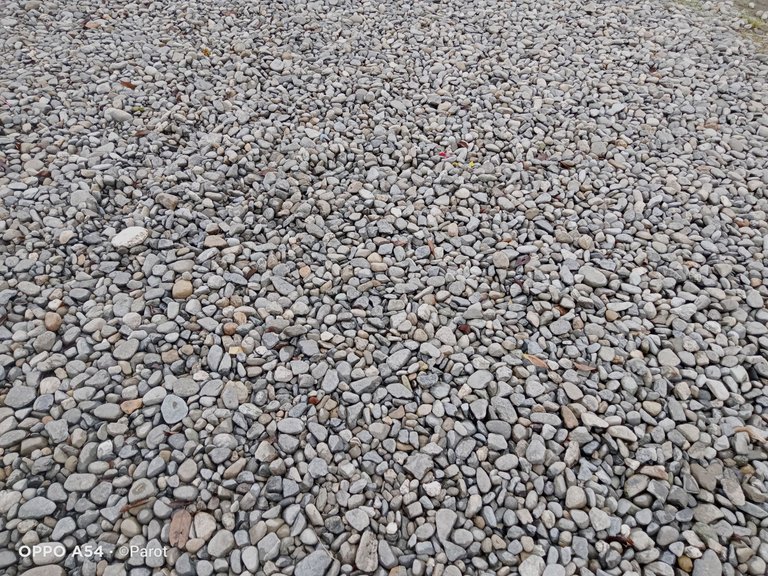 I took that chance to take some photos on our way to our destination. And Mommy D's sister walks so fast that I can't keep up with her. That just show how badly I need to work on my stamina. Just a little walk is enough to make me feel exhausted. I hate myself for being so lazy when it comes to working out, but that's just it; I just hate myself.
In the end, I still don't act to work on it or to make a change. Soon, the fats in my body will end up like these little stones on the ground. It will be overcrowded, and the air will not be enough to sustain them all. Will I end up suffocating myself because of this? Wahhh, Jesus, please no! Gahhh! I'm not making any sense here, lol.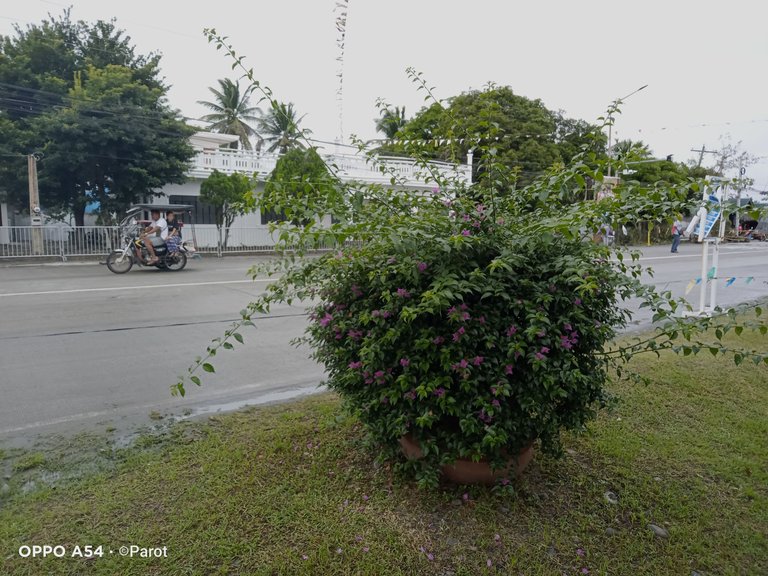 How am I going to bloom like these beautiful flowers? If I am not doing anything, LOL. But seriously, I like this flower here. Yep, let's forget about my fats, just whatever lol. I like that it is planted here like this. They really look lively with their booming flowers. And with lots of passersby, for sure they are also enjoying these plants here. And it is also a good spot to take a selfie.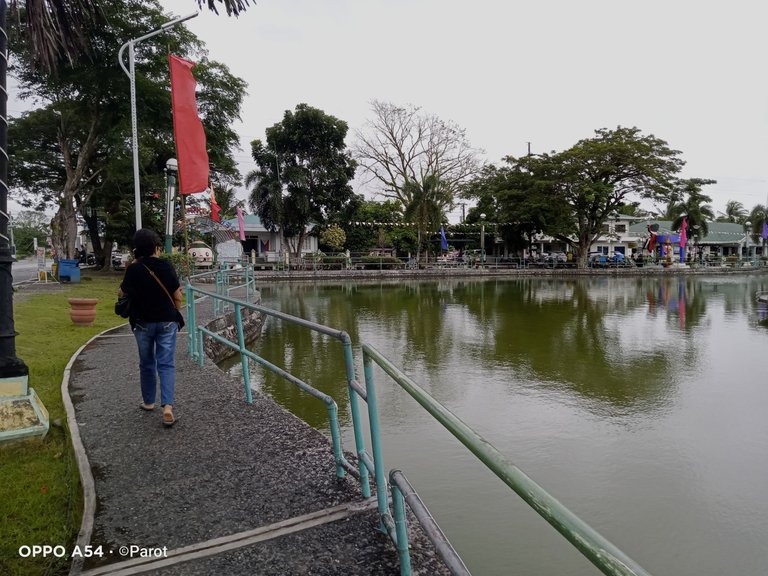 By the way, this is Mommy D's sister. Just look how far our distance is; she's walking too fast because she saw that there's a long line waiting in front of the ATM machine. We also saw this little shop on our way to get here where they accept ATM withdrawals through a small machine. The line is also long; now we have to move fast before the line gets too long here.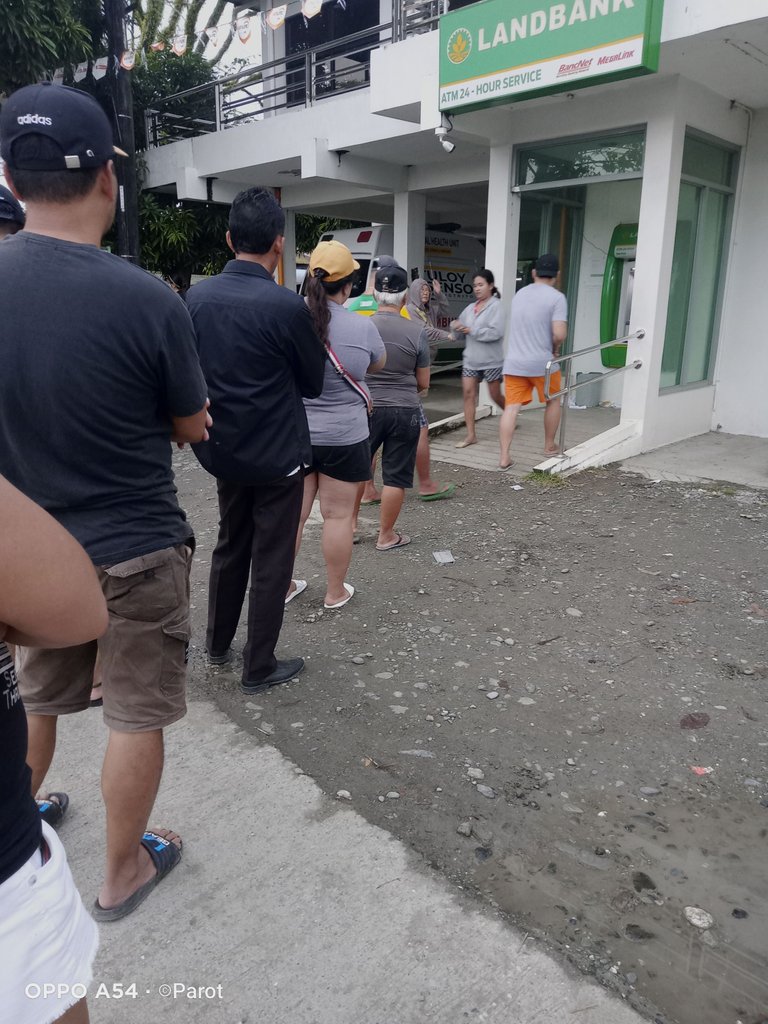 I took this before that day when I went there together with Mommy F. But this line is nothing compared to that day. You can see a lot of old people waiting in line. Some are already asking for help, actually, because they are not used to using this kind of machine. And what's worse, most people waiting in that line have more than one card in their hands. No choice but to wait.
The ATM machine is the only one, but the number of people waiting is more than ten. And there's more cumming, my good gracious! And also, because too many users are using the ATM, it becomes slow too. The function is getting slower, and that means we have to wait more time. We waited there for more than an hour before our turn.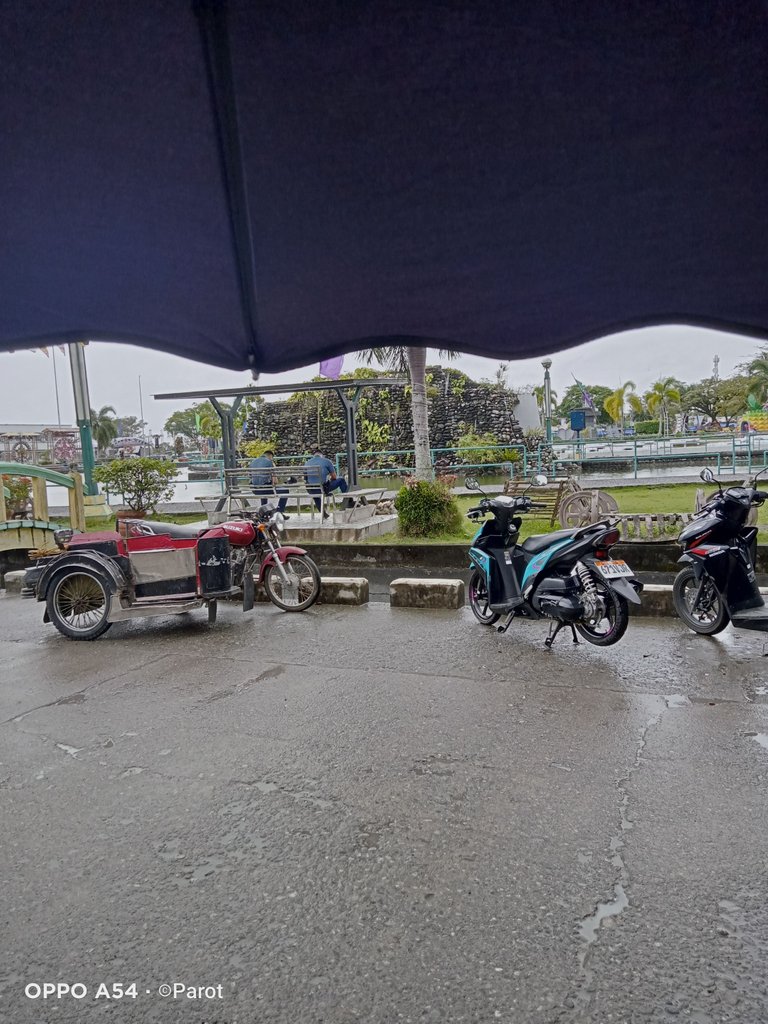 But the problem didn't stop there because the weather started to get ugly. It started to rain; good thing we both have umbrellas with us. While some wasn't able to bring theirs, they are not prepared. But they still wait anyways and the rain didn't last that long. That's a good thing for those who do not have an umbrella with them.
You know what? I am thankful that this ATM machine is located here because I never get bored waiting in line. I mean, with this kind of scenery, no? Who will feel bored here? It is really located in a good spot, just beside the Town Plaza. Anyone who will visit here can just go for a stroll after their business here.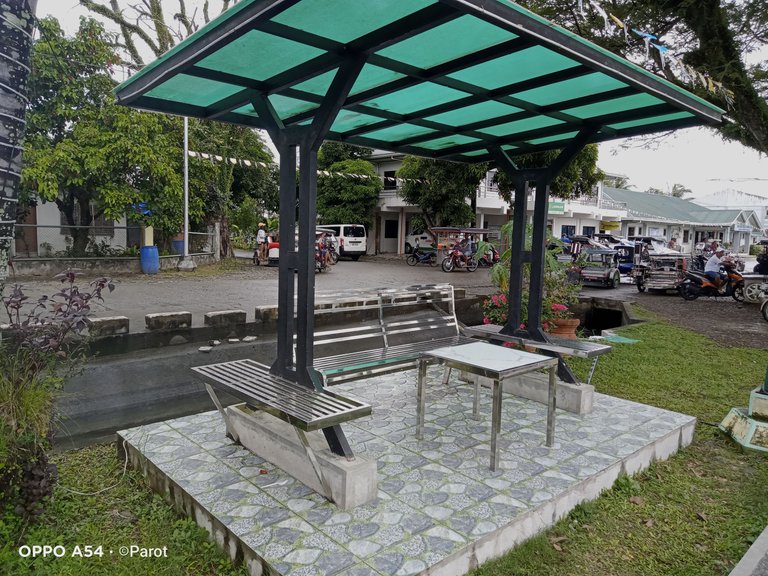 As for our case, when we got the money, We look for a tricycle immediately because we have been here too long already so we have to get home fast. We have no time to take a stroll at that time but that's okay. I already feast my eyes for lot of times in Plaza de Bansud, so no problemo. And when we arrive at the house, everything is set already, I thought I still have to prepare lunch, hihi.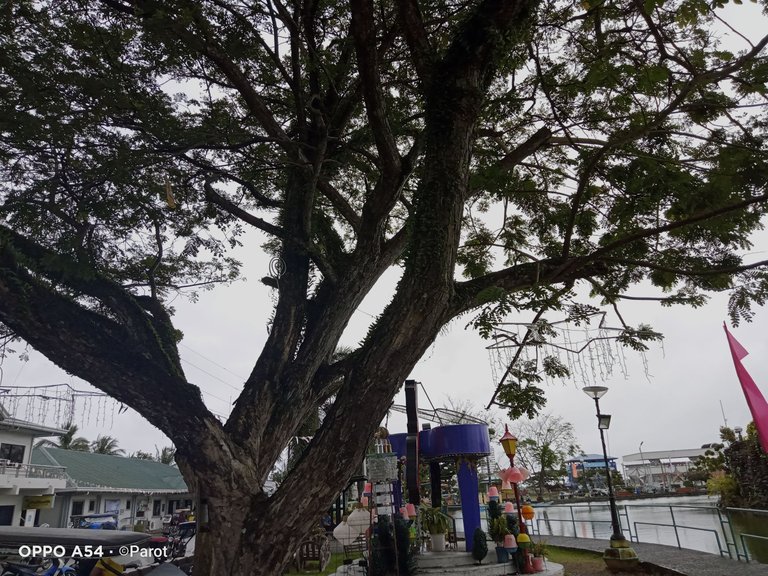 And that's how my day went with Mommy D's sister. It's a little tiring, but I still enjoy it. If we didn't rode into a tricycle to get home, for sure, I will look like a dog who run a miles because of exhaustion, lol.

THANK YOU FOR READING!
---
---