Watching these kids on the school playground made me remember my childhood.
Being young, we could do anything we want without worries in our heart. It us the best time too as a human as we could do anything without thinking what's bad or wrong. We do what we think is fun and it is more fun if we do it with our best buddies.
Now that I'm old, I can't really help myself from thinking all the good thing every once in a while that happened during my childhood, as a young child and as a student. It's like, before we can just bum around, play, go get out with friends and just have a good time.
It is indeed FUN TO BE YOUNG.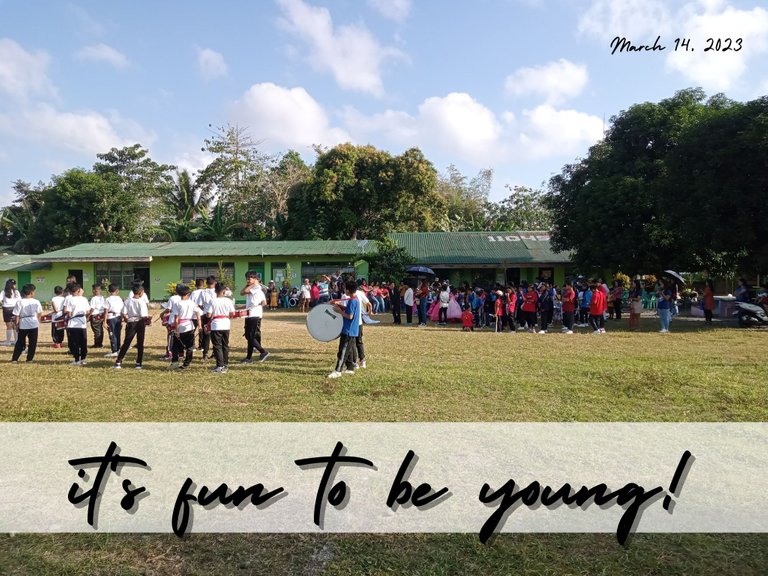 Edited in Canva.
Who cares about the scorching heat of the Sun? Definitely not the Young us. Rain or shine, the fun will continue, we run, we play tag, we play dodge ball, we play luksong tinik and luksong baka and many many more. The sun? That can never stop us.
We will dance, play with dragonflies every afternoon while waiting for the closing and will enjoy the rest of the day just having more fun. We got dirty, we got scolded when we get home but then when tomorrow comes, we will do it again because why not, right?
It is the best time of my life! How about you?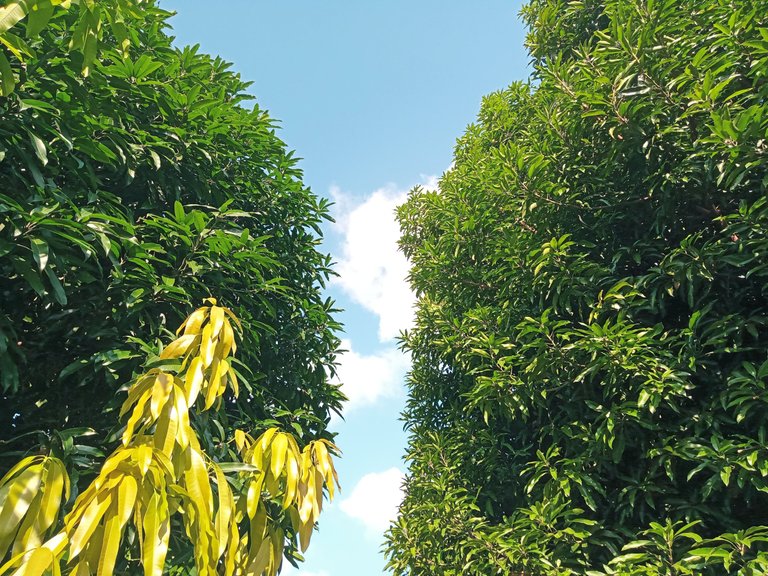 We hide under the tree, we climb up and we play at the top, that's the most thrilling and exciting moment of my life. Picking up Mango, a Guava or Aratilis, ahh, that is seriously so much fun. All the happiness can find in this simple things.
We don't own smartphone, just a brick games, we take turns to play, we watch, we wait for our turns and get higher score than them. It is that simple but the happiness that it bring to me is just, immeasurable. That time is what I'm thankful right now.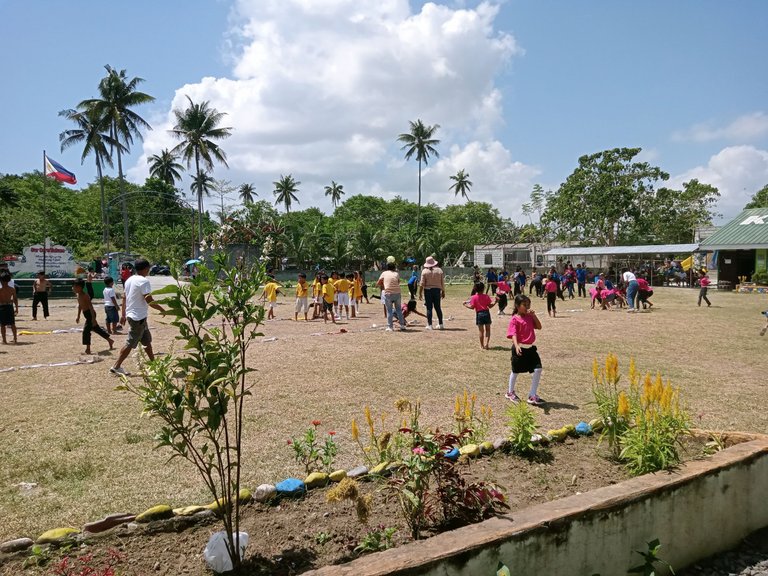 Back then, the only reason we cry is when we get a cut because of our carelessness, but now, we cry because we feel lonely, we cry because of a problem, we cry because we're brokenhearted. How I wish it is just a tears of joy and not a tears of sadness.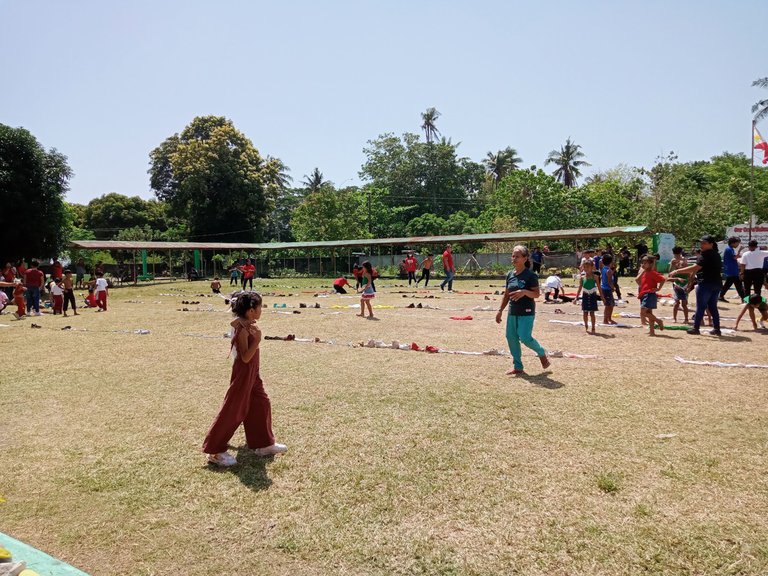 How I wish it is just a simple wound and can easily be cure. But there's no medicine for loneliness, there's no medicine for a brokenheart, we all have a temporary solution but we can't always take alcohol just to forget all our sadness right?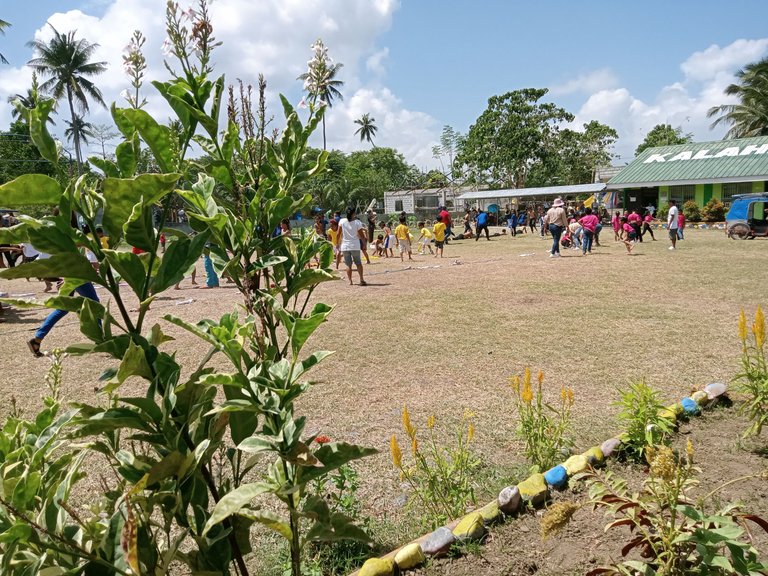 Running is out of the option, we are not a kid anymore like what we always do as a child whenever we got scolded and we are sad. Now, we have to face the reality that this what life as an adult. We fall, we cry, but we have to stand again to keep moving.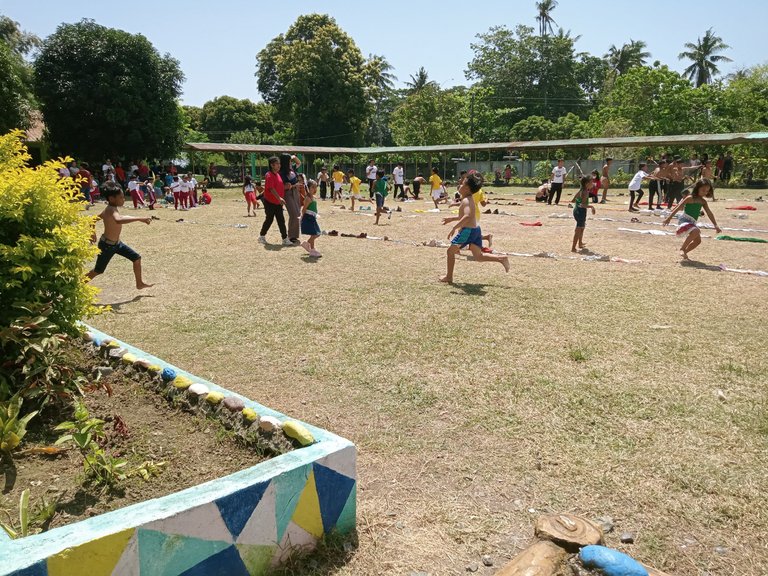 Just look at this kids, having so much fun, just like what we are during our time. I took all of there during the Family Day event of my Niece. All of the year level was included to the game even the Kinder. They are trying here to make a long line of things, long things I mean. Pants, necktie, shirt or even a slipper. I even saw a young boy here who take off all of his clothes except the undies of course, to win.
It's exciting watching them because I can see the effort and teamwork that they did here just so they can win. I can also saw my young self to them, as a competitive youngster who will do anything just to win. This is where we see the Unity of this kids, to achieve their goals. I didn't know win but for sure just the fun that they experience that day is enough to make them feel the winner.

---
---