Cleaning up our post-construction mess
Small branches can be used for fences.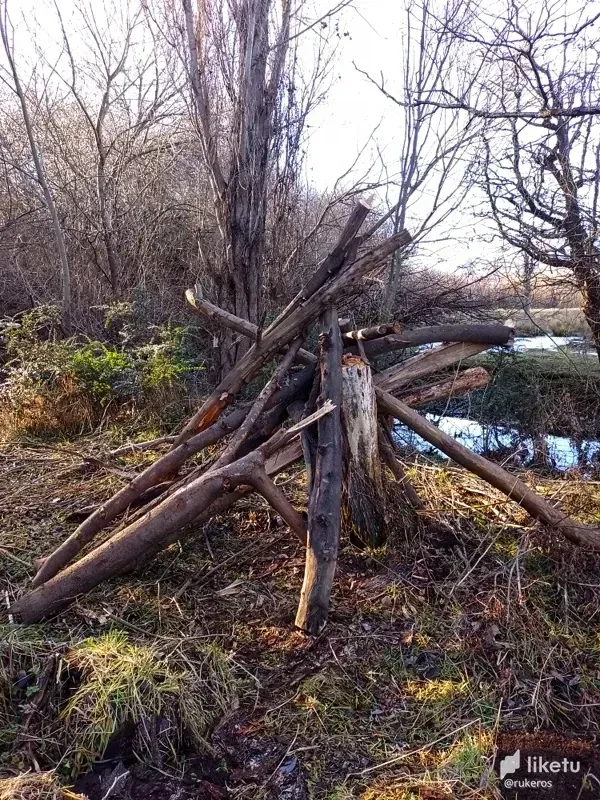 Bigger for building or firewood.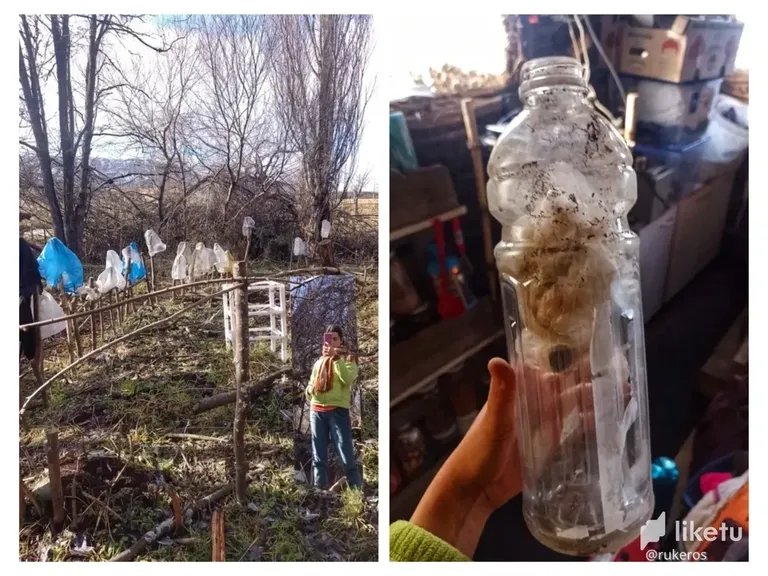 @choli posing at the mirror she upcycled.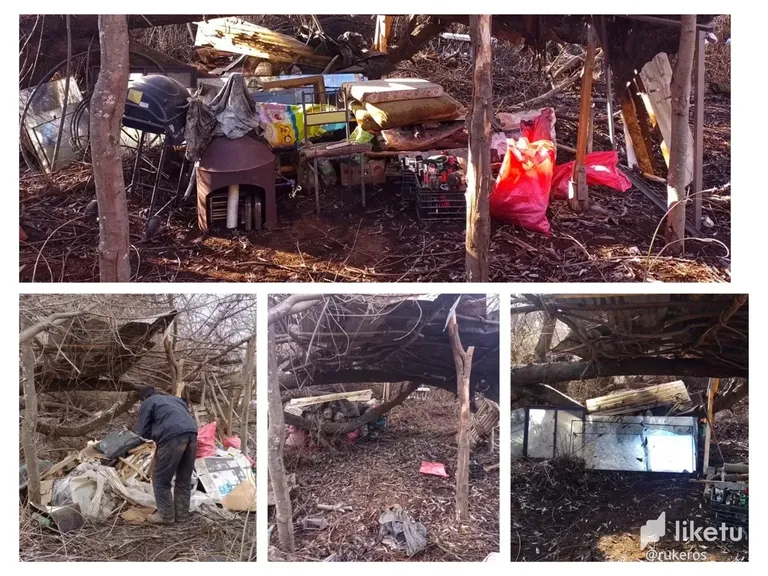 Getting our things in one ṕlace.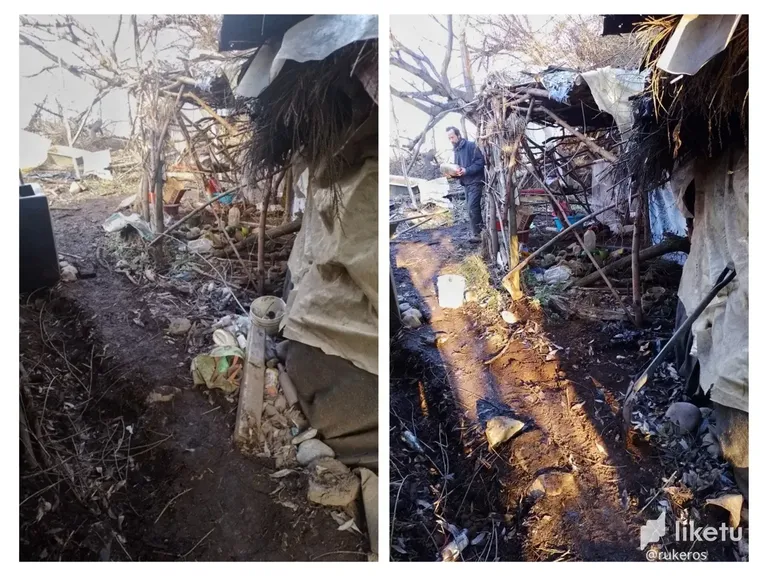 Transit is now smoother.
More room for plants!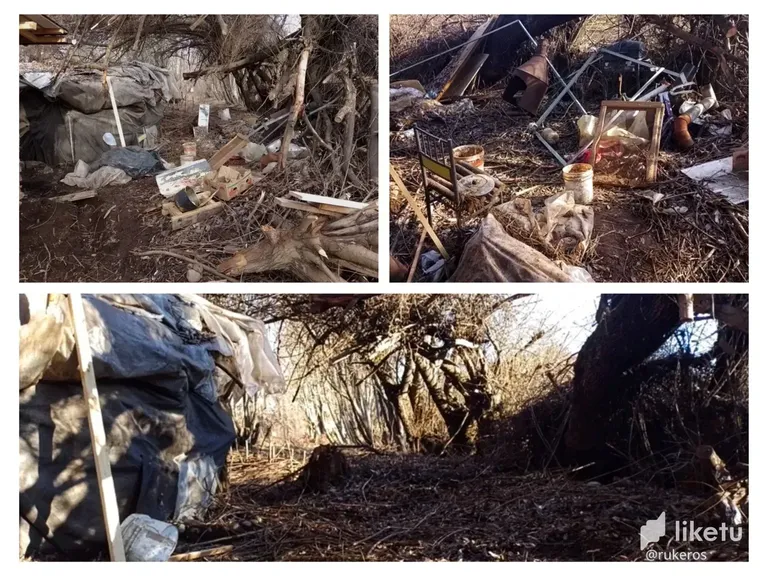 Feels good to see more space.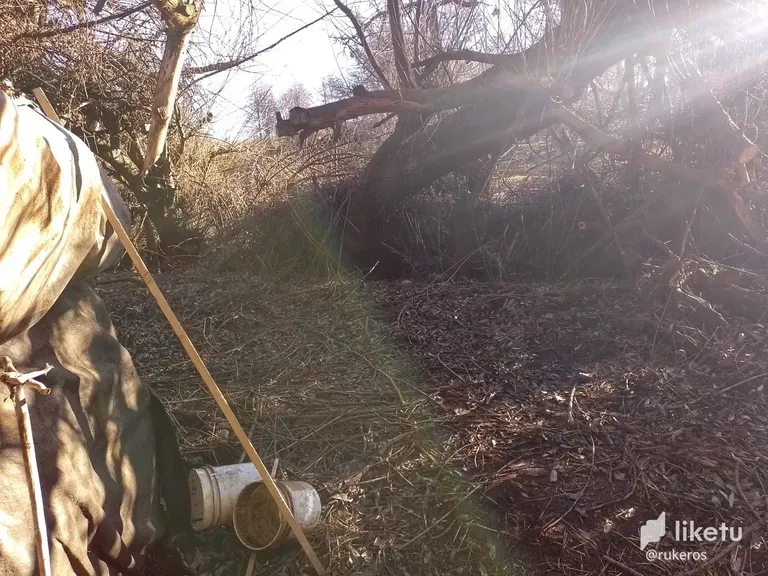 Enjoying the sunlight.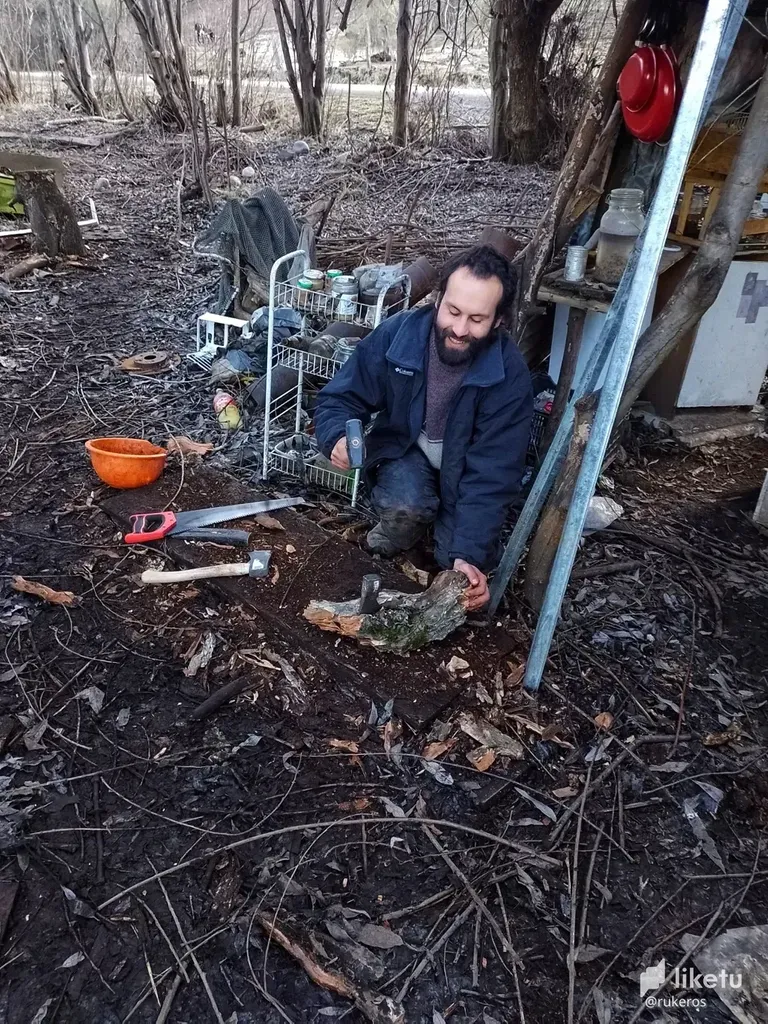 Chopping up some firewood we found under the rubble.
Finally, the snow has melted and the sun's rays are providing some pleasant warmth, which has motivated us to spend more time outside and do things we had pending for a long time. We want to start new projects and all, but first, we need to clear up all the materials that we didn't use while building, such as branches, bottles, and all sorts of junk that we thought we might use but didn't in the end.
It was nice to see so much space cleared up and as things look tidier, possibilities start to spring to mind. We're already getting all our seeds together for our future garden, as well as selecting what can be used as material for future builds. We really need to get our hands working on a bathroom and a kitchen to feel more comfortable while living in the forest.
---
For the best experience view this post on Liketu
---
---