Pic1000 : Light At The End Of The Tunnel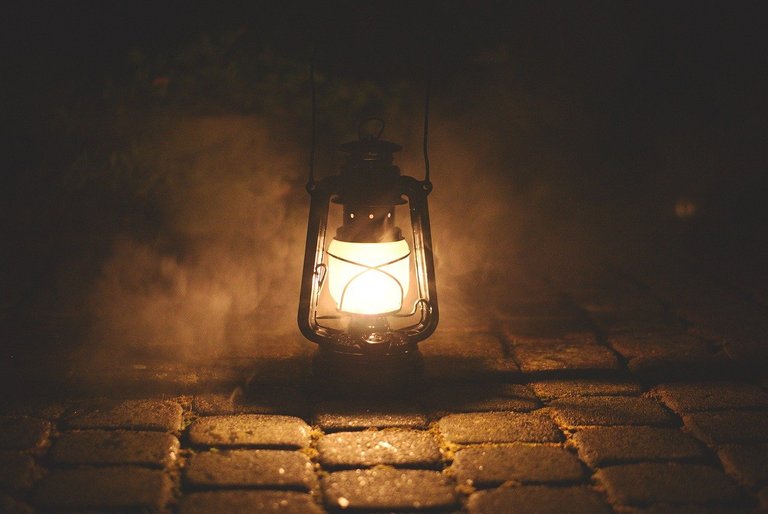 Looking at the above picture, I see darkness and the only source of light is the lantern.
Looking at the above picture, I feel blessed and grateful to God for not giving up and keep trusting Him to shine the light he has put in me.
My Story;
Some years back, I almost turned into a recluse, I barely come online as I avoid people, especially my secondary school classmates as much as possible.
While in secondary school, I tried as much as possible not to let myself get distracted as I faced my studies squarely. When I had issues with some subjects, I sought help from people who can help me become better and I did well. Some of my classmates gave me some funny names as a way of mocking me that "I am too serious". My parents always tell me I only have once to do something as there is no luxury for a second time, which means I have to do well in my studies.
Fast forward to when we finish secondary school, we all parted ways but still communicate on social media platforms sometimes. After Secondary School, I attended a college of Education and hoped to further my education and do my master's and so on, but after my College Program, I couldn't further because my parents couldn't afford it.
Most of my classmates were able to further their education, they went for service, some went ahead to do their masters and they post all these on their social media accounts. Whenever I made the move to congratulate them, it would be as if they had been waiting for me as they will start asking questions about when I will further my education and "be like them". Some will go as far as mocking me saying with all my seriousness in school, one would think I would be the first to do my masters, I will just laugh it off, but deep down inside of me. I will always feel bad.
It got to a point I was becoming depressed and I won't go online or chat with any of them so I won't be reminded how "I am not yet like them". After some time, I realized I have to stop beating myself up about it and know that it is their time and that when God is ready for me, He will take me to where He had destined me to be. I believe the sky is my starting point and there will be light at the end of the tunnel for me.
Thanks for reading.
---
---