LA VOZ CANTANTE 55. "ETERNO" CRISTINE D´CLARIO. COVER @rulejazmingarcia
---
Hola mi gente hermosa de PUKUMUNDO
Hello my beautiful people of PUKUMUNDO
Estamos en la semana 55, DE LA VOZ CANTANTE y el día de hoy les voy a interpretar una canción de Cristine D´Clario,al mejor estilo del Rockkk!! espero que la disfruten de la misma manera que yo lo disfrute.
We are in week 55, OF THE SINGING VOICE and today I am going to interpret a song by Cristine D'Clario, in the best Rockkk style!!! I hope you enjoy it in the same way I enjoyed it.
Eterno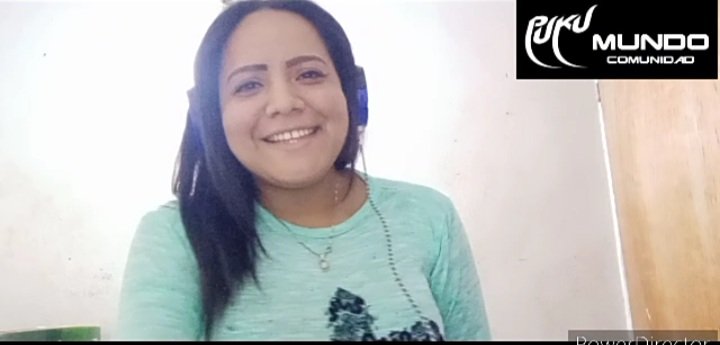 Este tema de Cristine d´Clario presente en el álbum eterno-live en el 2015 escrita por Christine junto a Michael Farren y Dustin Smith, expresa un buen estilo del Rock Cristiano que no puede faltar,donde es una canción contagiosa y llena de energía, con la cual se caracteriza cada una de las canciones de esta cantante.
This song by Cristine d'Clario present in the album eterno-live in 2015 written by Christine together with Michael Farren and Dustin Smith, expresses a good style of Christian Rock that can not miss, where it is a contagious song and full of energy, with which each of the songs of this singer is characterized.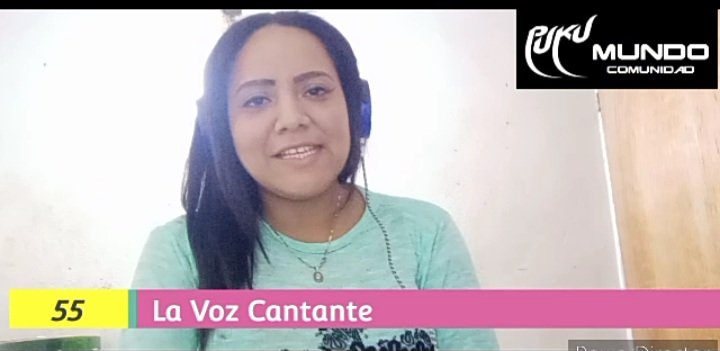 Este hermoso tema de Cristine d´Clario llamado eterno, es un Rock muy hermoso que describe que tenemos un Dios eterno que diseño todo lo que tenemos alrededor bajo una gran perfección y que bajo ese diseño debemos de adolarle al Rey Eterno.
This beautiful song by Cristine d'Clario called eternal, is a very beautiful Rock that describes that we have an eternal God who designed everything we have around us under a great perfection and that under that design we must worship the Eternal King.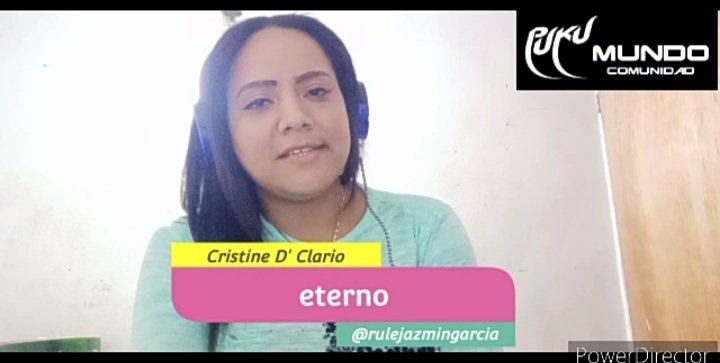 Se que muchos no conocen el rock cristiano, pero gracias a esta comunidad podemos compartir distintas facetas del Rock, al igual que ustedes yo he aprendido y me he deleitado con cada una de las presentaciones de esta comunidad, sigamos haciendo Rock y llevando mensaje al mundo. SE LES APRECIA MUCHO!!
I know that many do not know Christian Rock, but thanks to this community we can share different facets of Rock, like you I have learned and I have been delighted with each of the presentations of this community, let's keep doing Rock and taking message to the world. THEY ARE VERY MUCH APPRECIATED!
en español
Eterno
LETRA
Todo gobierno de la creación
Se postrará sólo ante el Gran Yo Soy
Sólo hay un Dios que
Reinará por siempre
Suyo es el reino que no acabará

Él es amor, Él es amor eterno
Es esperanza y salvación eterna
Nuestra canción se escuchará
Por siempre
Y adoraremos sólo al Rey Eterno

Y al final Su rostro yo veré
Brillando más que el sol con su poder
Donde mil años son
Como un momento
Vestido en majestad, Glorioso Rey

Que los santos se levanten
Que el redimido ahora cante
Nuestro Dios es fiel
Nunca, nunca cambiará

english
eternal
LETTER
Every government of creation
Shall bow only to the Great I AM
There is only one God who
Will reign forever
His is the kingdom that will not end

He is love, He is eternal love
He is hope and eternal salvation
Our song will be heard
Forever and ever
And we will worship only the Eternal King

And in the end His face I'll see
Shining brighter than the sun with its power
Where a thousand years are
As a moment
Clothed in majesty, Glorious King

Let the saints arise
Let the redeemed now sing
Our God is faithful
He will never, never change
VIDEO OFICIAL
---
---