What Does Hive Mean To Me?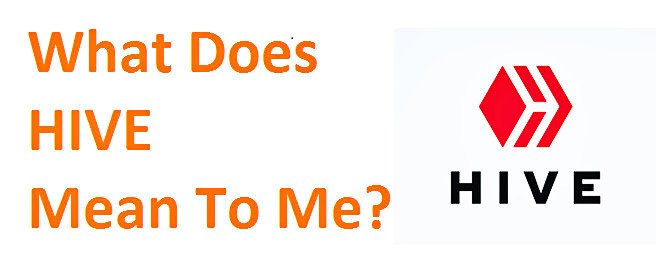 What is HIVE to you?
#HIVE
is a new opportunity for me to build a decentralized community. The purpose of which is the organic construction of chains of various interests of society. Leading to minimize costs and maximize benefits - both tangible and non tangible. At the moment, this is my hobby, which allows me to get to know the world around me, learn something new and express my thoughts and feelings.
What do you want to see HIVE evolve into?
I want Hive to become a complete infrastructure for building decentralized applications - where everyone can apply their personal or collective knowledge aimed at achieving a positive result. I want to see Hive a scalable project - benefiting every member of it.
What do you think about having a large funded DAO for future HIVE development?
I believe that Steemit Inc coins dropped on Hive chain are too redundant...
My suggestion: 33.333% of the coins should be burned, 33.333% of the coins should be frozen for 3 years and 33.333% should be sent to the DAO HIVE. This proposal is based on many aspects and generally takes into account the general mood prevailing in the community.
What does HIVE mean to you?
This is an investment in crypto, this is an investment in the future - in the future that you build yourself. This investment is not like anything else - neither stocks nor Bitcoin or any other cryptocurrency.
You Can Follow Me Here:
➡️ Twitter:
https://twitter.com/bitinvest_news
---
---