Checkmate
Little Man spent the whole day out yesterday. I had a day off work to run some errands and once done with them, we went out for lunch to meet a friend of mine who came for a flash visit from London. We met at the park at the cafe-restaurant so that Little Man could enjoy playing at the park.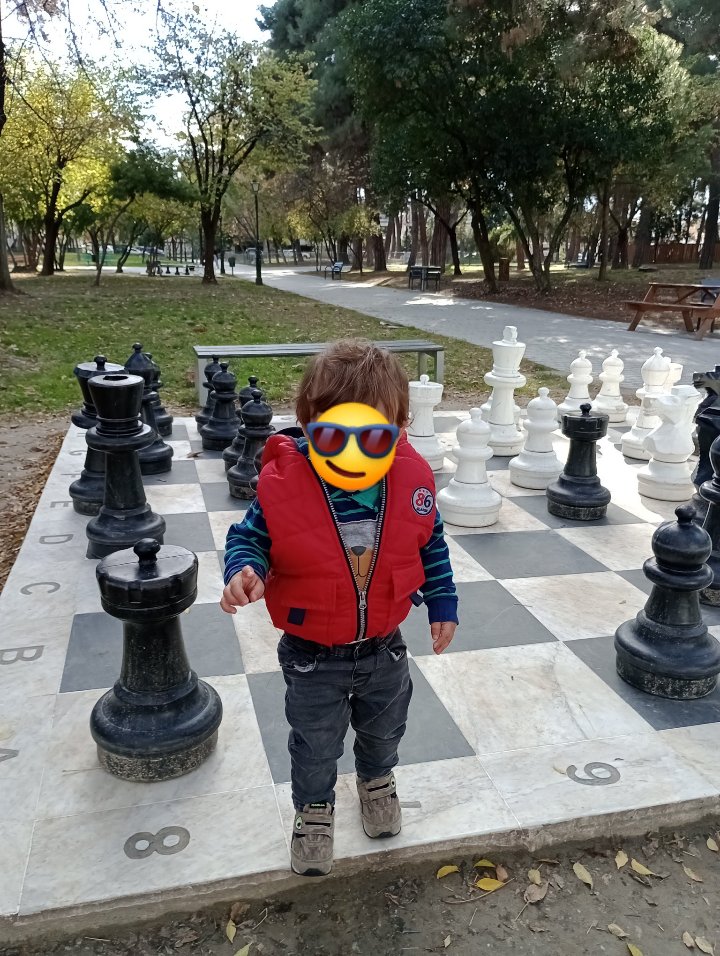 This guy here spent hours exploring the place. He ran and ran and chased pigeons, he threw a Christmas ball in the fish pond 😅 (we managed to take it out luckily), he even got on the big chess board and tried to move the pawns and got all sorts of dirt and dried leaves on his clothes.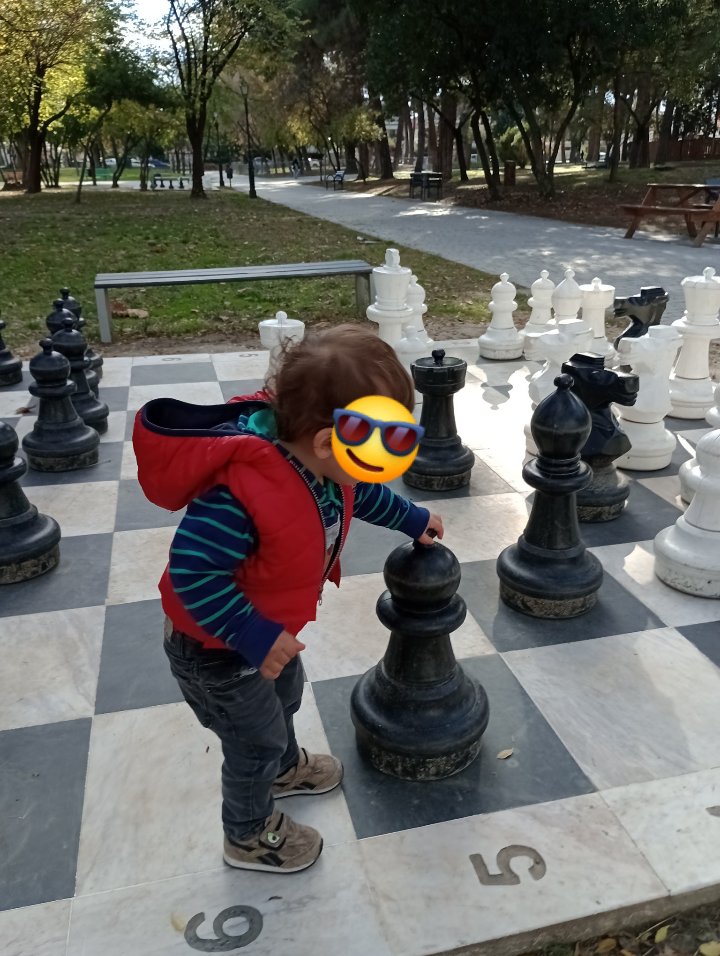 In a few words, he had a blast!!
---
Original content by @ruth-girl - All rights reserved
---
---