Let's begin our day sweetly!

Breakfast sometimes becomes a nuisance, especially when you wake up and run out of ideas on what you want to eat. I usually have some bread with Philadelphia and strawberry jam in the summer (it feels like cheesecake, it's cool and goes well with an ice cold frapee coffee). There are days that I just put one piece of pita bread with some ketchup and yellow cheese or feta cheese in the microwave and end up with something like a cheesy pizza. But today I had cake for a change.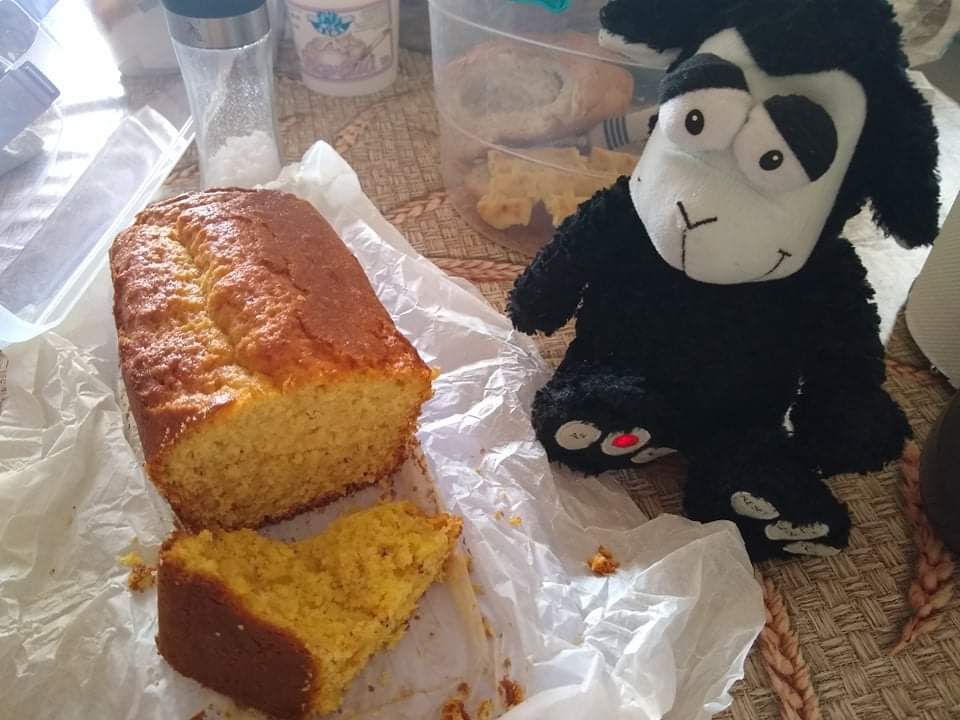 It's been a while since I wanted to make a cake, but kept putting it off because we'd have other junk food in the house. However, yesterday I gave in and made some delicious, super soft cake with orange juice and bananas to serve on our breakfast table.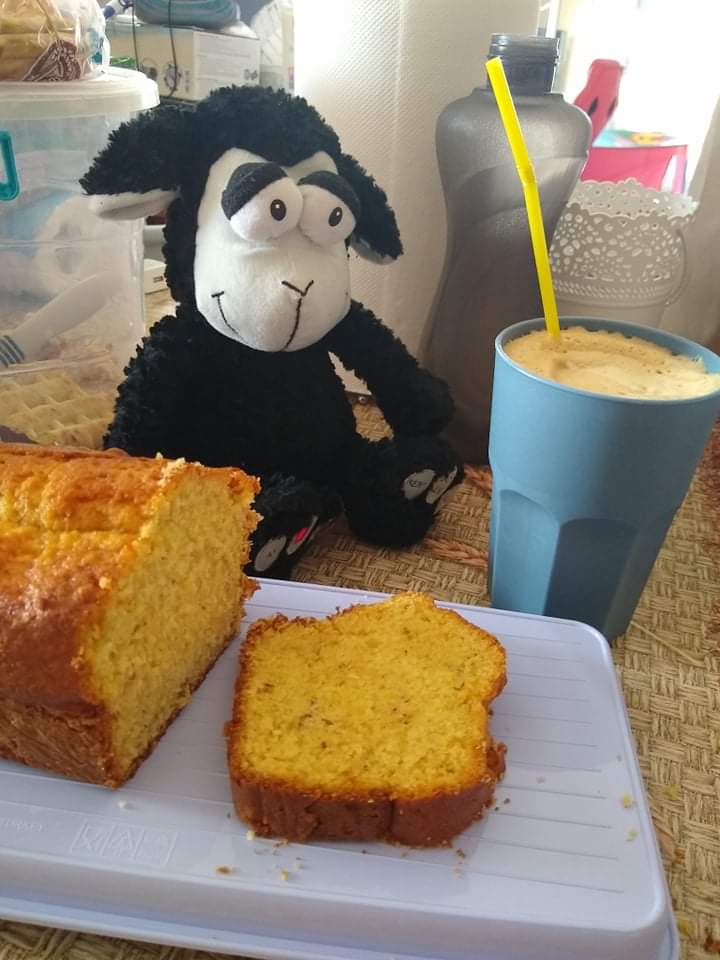 By the way, let me introduce you to my little friend here, Mr RadioSheep! He's not just a stuffed animal, he is also a radio!! Isn't it cool? It was another great bargain I got at a 1€ store - yeap, I paid just 1€ to get him and luckily he was completely functional. Little Man loves him and so do I!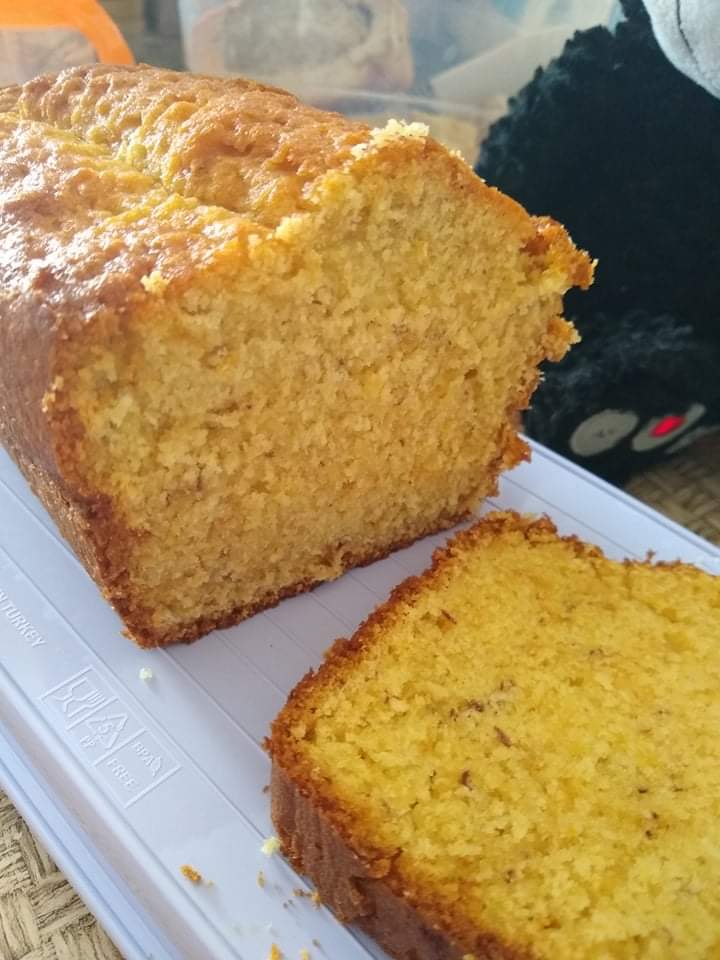 Now, how about I give you the recipe for the delicious cake? It's easy!
5 eggs
1 cup of sugar (300 gr)
1 packet of self-raising flour (500 gr)
Vanilla powder
200 gr melted butter
200 ml milk
150 ml orange juice (I squeezed 2 oranges and also used the zest for extra flavor)
1 mashed banana (I wouldn't mind if I had used 2 or 3 though, as I'd love it to taste more "bananish" 🍌🍌)
All you need to do is to beat the eggs and mix them with the sugar at the beginning, then add the liquids and keep mixing while slowly adding the flour. Bake at 180°C for 40-50 minutes depending on your oven and tadaaa! Fluffy, soft cake to keep company to your coffee!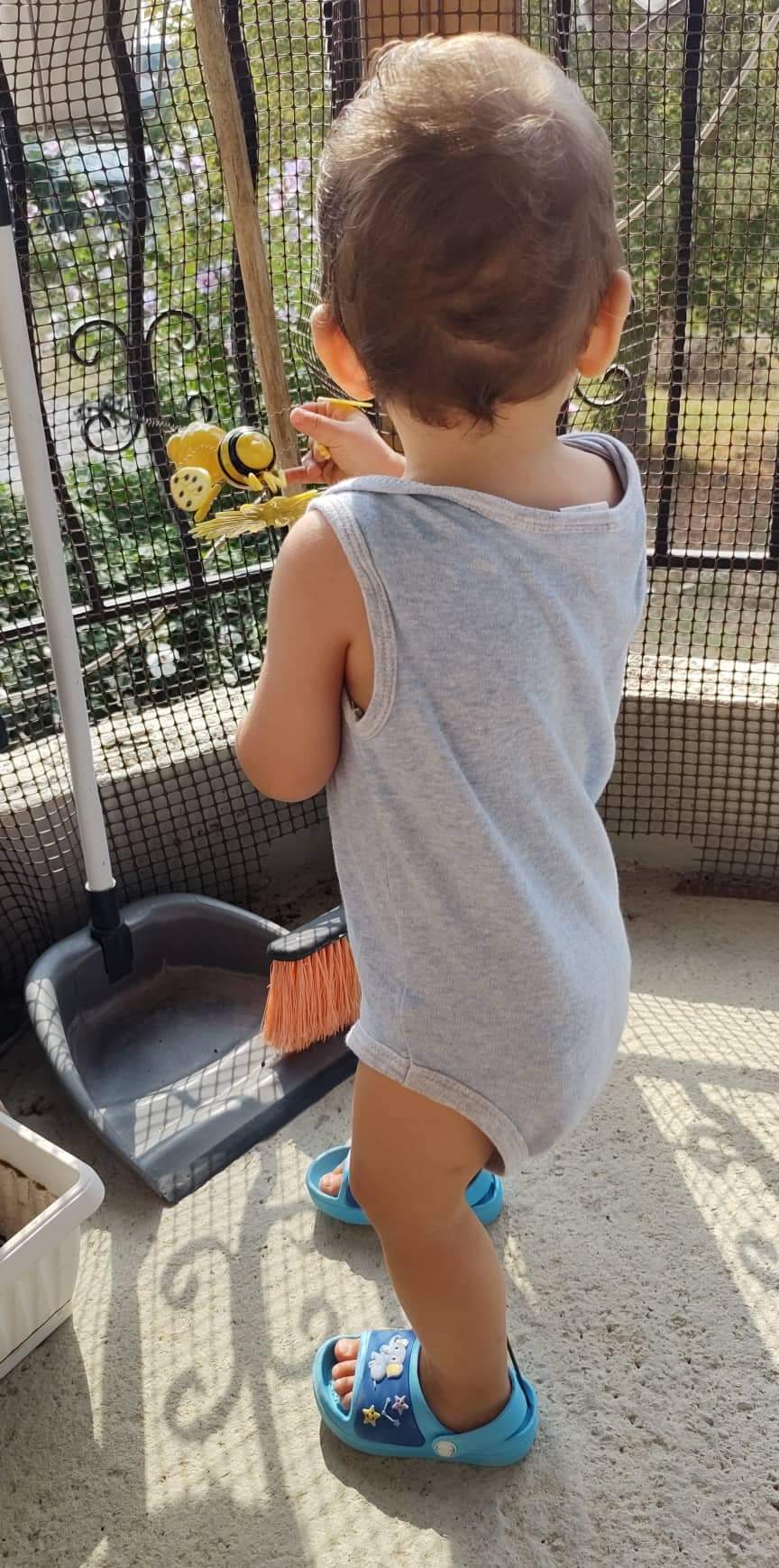 Little Man liked it!! It gave him enough energy along with his milk to clean up the balcony this time. 😂
---
Original content by @ruth-girl - All rights reserved
---
---