Ruth in the kitchen: Octopus with pasta
I found some nice octopus at the supermarket on Saturday. I came home, boiled it and made two different dishes with it!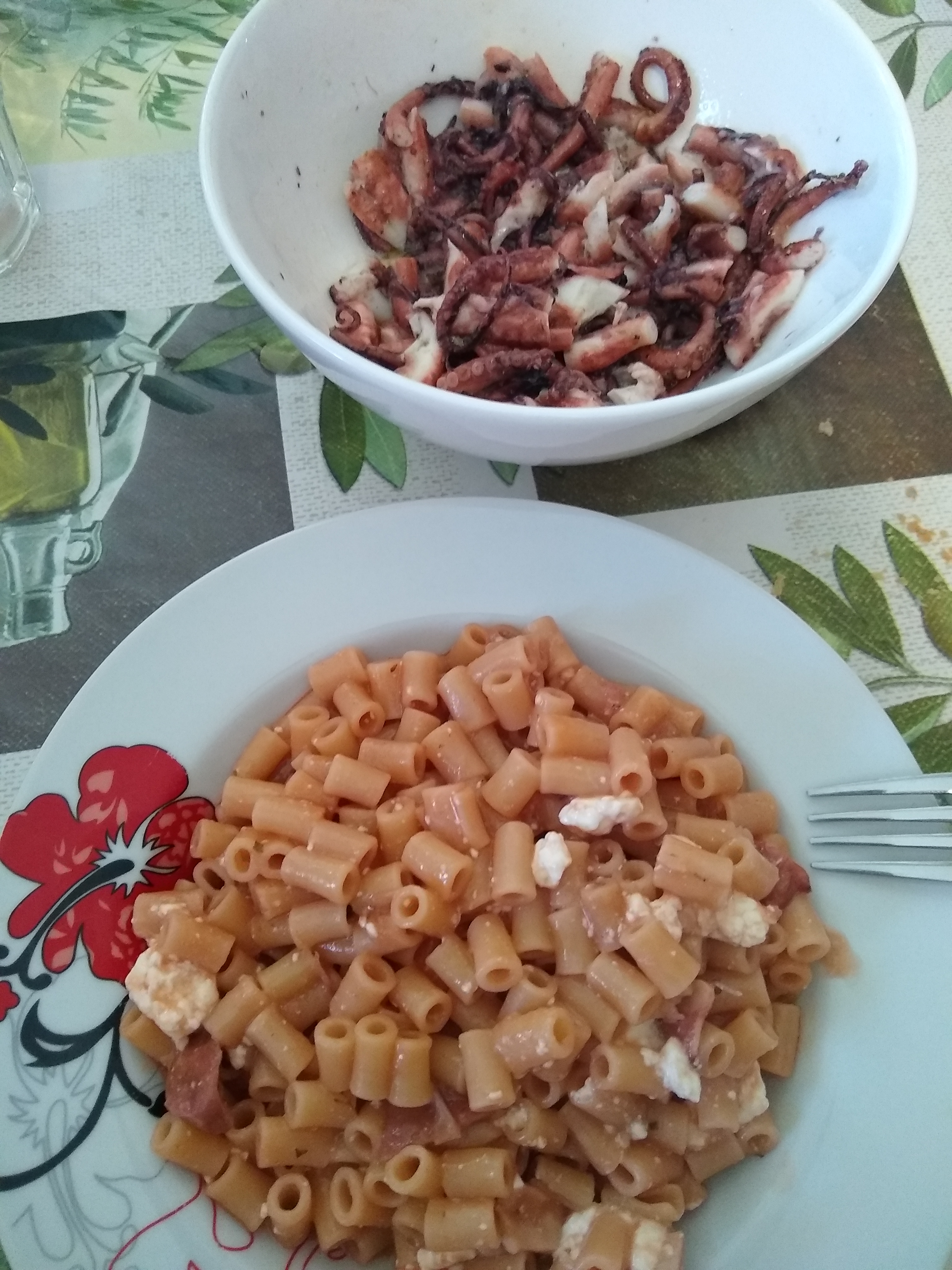 Pasta cooked in its delicious broth that had red wine, bay leaves and allspice in it.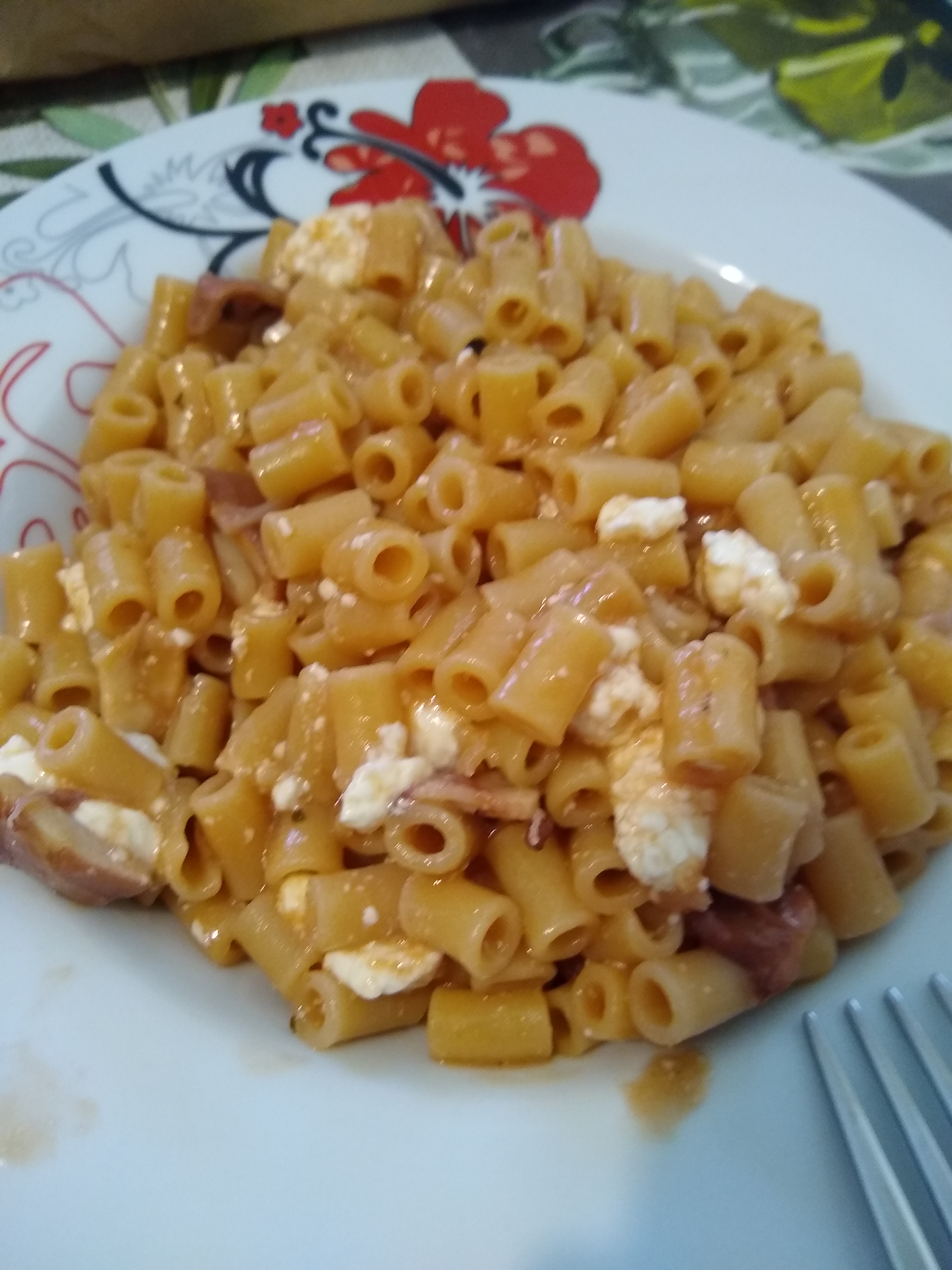 Feta cheese could not be missing.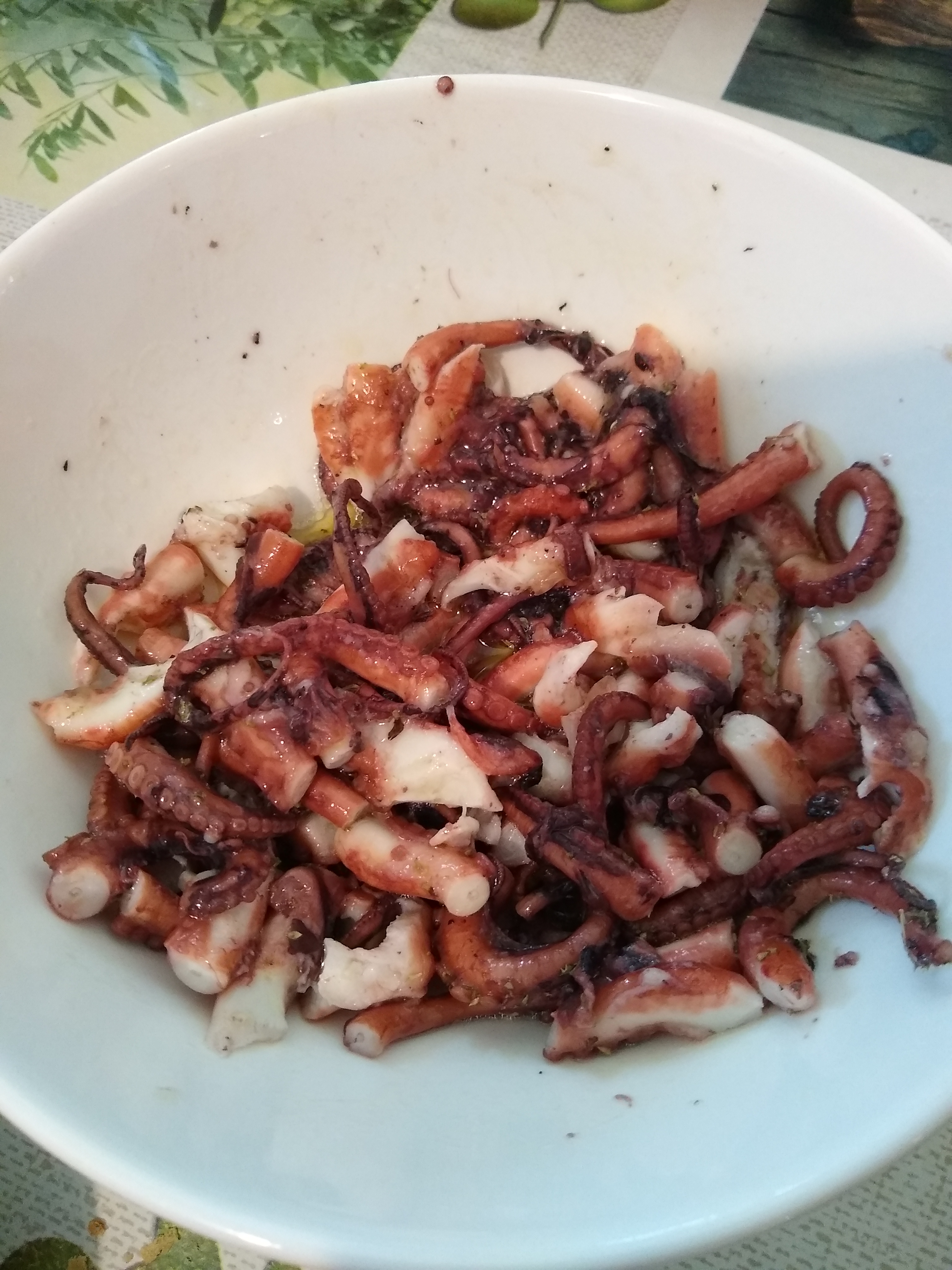 And the octopus itself served with olive oil, apple vinegar, lemon juice and oregano. Simple, easy and so very tasty!!
---
Original content by @ruth-girl - All rights reserved
---
---