Hive Open Mic Week #115: Build Me Up Buttercup Cover by @Sabanalpeter1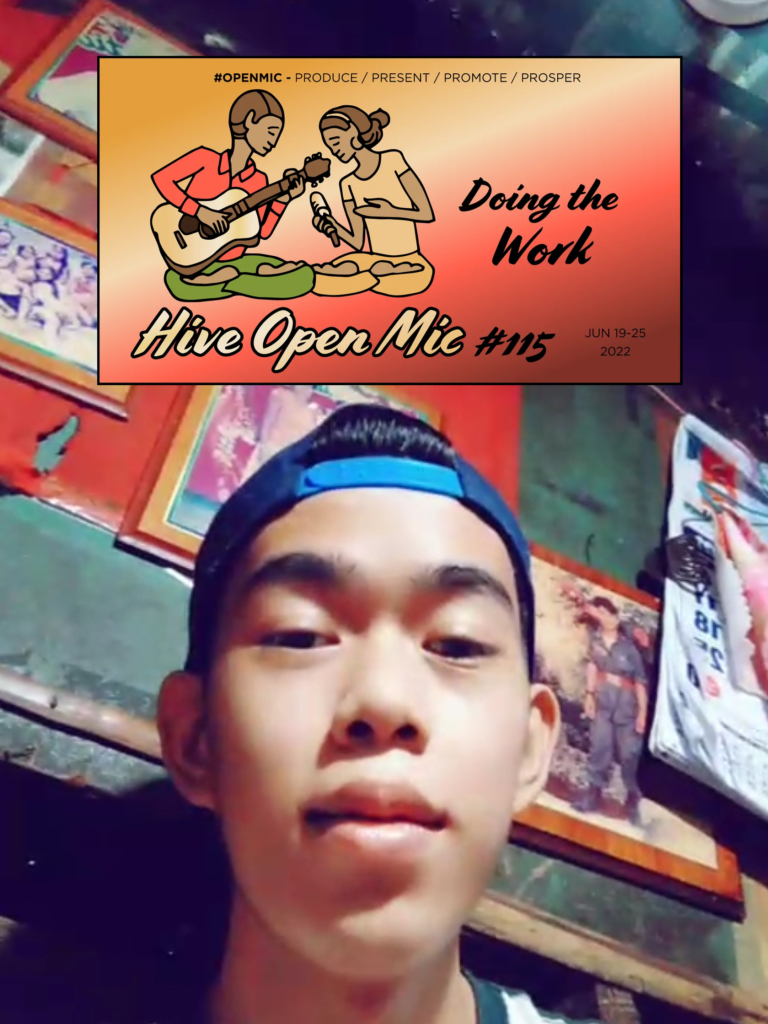 Hello, I am Peter and i'm back for another weekly "Hive Open Mic Competition" this time is my 3rd time of entering the competition. I enlightened last week cause many people support my entry and also they expecting me to do another entry for this week.
Why Did I Choose this Song for this Week Theme?
As far I know the theme for this week is Different from last week cause this week the theme is "Doing The Work" at first reading this, only one thing showned in my mind and that is the girl. The girl that I loved so much, when I was high school that time and I only want to put myself to her, that I let myself stick with her but in the end she doesn't shown any feeling towards me. So, I want to sang this song happily didicated to that feelings.
Build Me Up Buttercup by The Foundations
Build Me Up Buttercup Lyrics
[Chorus]
Why do you build me up (Build me up)
Buttercup, baby
Just to let me down? (Let me down)
And mess me around
And then, worst of all (Worst of all)
You never call, baby
When you say you will (Say you will)
But I love you still
I need you (I need you)
More than anyone, darling
You know that I have from the start
So build me up (Build me up)
Buttercup, don't break my heart
[Verse 1]
"I'll be over at ten", you told me time and again
But you're late, I wait around and then (Ba-dah-dah)
I went to the door, I can't take any more
It's not you, you let me down again (Hey, hey, hey)
[Pre-Chorus]
Baby, baby, try to find (Hey, hey, hey)
A little time and I'll make you happy (Hey, hey, hey)
I'll be home, I'll be beside the phone waiting for you
Ooh ooh ooh, ooh ooh ooh
[Chorus]
Why do you build me up (Build me up)
Buttercup, baby
Just to let me down? (Let me down)
And mess me around
And then, worst of all (Worst of all)
You never call, baby
When you say you will (Say you will)
But I love you still
I need you (I need you)
More than anyone, darling
You know that I have from the start
So build me up (Build me up)
Buttercup, don't break my heart
[Verse 2]
To you, I'm a toy, but I could be the boy you adore
If you'd just let me know (Ba-dah-dah)
Although you're untrue, I'm attracted to you all the more
Why do I need you so? (Hey, hey, hey)
[Pre-Chorus]
Baby, baby, try to find (Hey, hey, hey)
A little time and I'll make you happy (Hey, hey, hey)
I'll be home, I'll be beside the phone waiting for you
Ooh ooh ooh, ooh ooh ooh
[Chorus]
Why do you build me up (Build me up)
Buttercup, baby
Just to let me down? (Let me down)
And mess me around
And then, worst of all (Worst of all)
You never call, baby
When you say you will (Say you will)
But I love you still
I need you (I need you)
More than anyone, darling
You know that I have from the start
So build me up (Build me up)
Buttercup, don't break my heart
[Outro]
I-I-I need you more than anyone, baby
You know that I have from the start
So build me up (Build me up)
Buttercup, don't break my heart
---
---