The end of the need is the end
Bismillahir Rahmanir Rahim
All praise be to Allah Almighty.
Assalamu Alaikum Wa Rahmatullahi Wa Barakatuhu.
How are you all, I hope you are all well by God's grace. Alhamdulillah I am very well with your prayers and God's mercy.
The end of the need is the end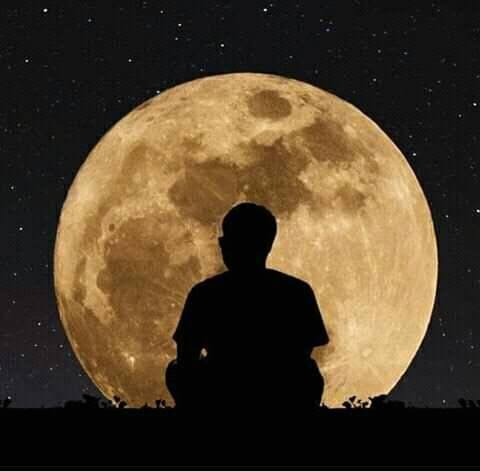 We people of the world are very strange and we are not slow to neglect a person by pulling him too close.
Sometimes we forget that we are human too, we have a mind and the person we are hurting also has a mind.
       ✓ Who doesn't love you
    ✓ How will he understand your pride.
      ✓He doesn't care about your pride,
   ✓ Who doesn't love you.

In life we ​​love those people who don't understand the value of our love. If we are jealous, they don't understand that we are jealous of them. They never come to find us because they never loved us.
     ✓ When sadness comes in life
    ✓ Then you have to walk alone.
    ✓ At that time nobody is nobody.

One thing we people should always remember when sorrow comes in our life but we have to walk alone at that time there is no one to accompany us.
No one has the time to be with us at that time of our sorrow, no one has the time to erase our sorrow, we have to walk the path alone, we have to cry our own tears alone.
I think life's sadness, hope is very necessary. In fact, you can recognize your people. You can understand the face of that person very well.
     ✓ No one has hope,
    ✓ Because when he disappoints, he will suffer.
      ✓ So it is not right to have too much hope from anyone.

I am saying from my life experience that it is not right to expect anything from someone because he will give you hope. Maybe you want something from a loved one and he will give you hope. can pass
At the end of the day you will see that your hopes will never be fulfilled so I would say try yourself without expecting anything from anyone, you expect something from someone and when that person does not give you that thing you feel hurt, it weakens your mentality a lot.
If you really need something then try to get it yourself in your own capacity and you will find nothing more joy than that.
Stop expecting anything from anyone, try yourself and jump to achieve that thing yourself.
    ✓As we came into the world alone
    ✓ I will go alone
    ✓ No one will go along.
   ✓ Sometimes you listen to yourself
   ✓ No one really owns everything

It's a very precious thing. We came into the world alone and we have to leave this world alone. Sometimes we have many people who come and go. It's natural.
All the people we think are ours in our life are never really ours, not just need them, when their needs are over, they move far away from us, they have a lot of trouble to recognize us.
In this world, no one is yours except Allah. If anyone is yours after Allah, it is your mother. So I say that all the people who call you as yours can never be yours because your own people never leave you when you are sad.
The people you find next to you during your sorrows are the only ones you need and the rest are all you need.
They are by your side when the need is urgent, they will not hesitate to take your side when the need is over.
Please forgive me if my words hurt anyone, I did not say these words to hurt anyone, I only said these words to change people's views.
If there is any mistake in my writing, please let me know and I will try to correct it.
Thank you very much for spending your valuable time to read my article.
Wishing everyone to be well and stay healthy, I bid farewell here like today. I will certainly appear among you again with some new matter. Until then, Allah Hafez Assalamu Alaikum wa Rahmatullahi wa Barakatuhu.
---
---