El Classico - Post Messi and Ronaldo Era.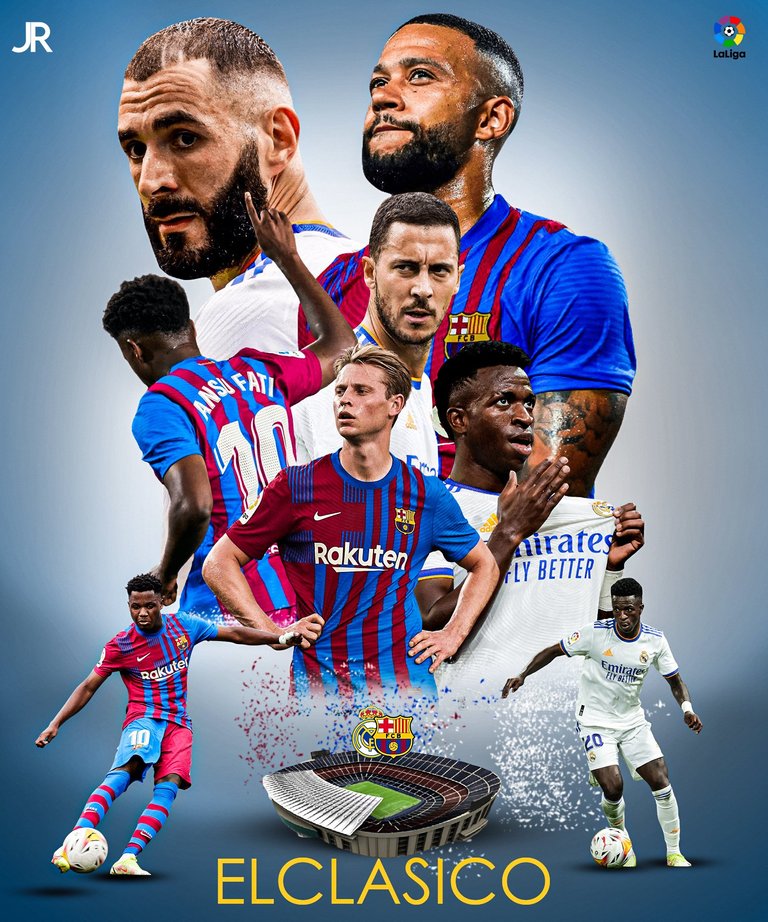 Context :
The first league El Clásico to be played without either Sergio Ramos or Lionel Messi in the starting lineup will take place tonight, marking the first time in sixteen years that this has happened.
What a blur the passage of time is! Ramos and Lionel Messi have been two of my favorite players since I first started following football. They play for Real Madrid and FC Barcelona, respectively. Then came Cristiano Ronaldo, who arrived for a world-record transfer cost. Jose Mourinho and Pep Guardiola were on the sidelines in their respective roles as coaches of their respective clubs, the atmosphere at the El Clásico was electrifying. It was well worth your time to watch. I had to sleep very late as I'm in a different timezone so every match was mostly held late at night. However, it was well worth the time spent watching and staying awake. The masterclass between players and between coaches, as well as the trials of becoming the top club, were all things you could only dream of being involved in. It's completely gone now. Take a look at how the El Classico will play out tonight.
Main Story :
After 16 years, the most-watched club football match will take place for the first time in which Messi, Ronaldo, and Ramos will not be in the squads of both clubs for the first time in history. If you have been following club football since 2004 or 2005, you will be familiar with the fierce rivalry that exists between Real Madrid and FC Barcelona. Through football, they were able to influence the definition of rivalry. For me, the most disturbing aspect of the situation is that I must watch the game without them on the field. El Classico has been losing its vigor over the previous few years. However, I am hopeful that the new players will bring it back. And it is something we can surely expect, given the fact that both teams are rebuilding for the future. Since Cristiano Ronaldo's departure from Real Madrid, the club has been attempting to rebuild the team. They acquired Vinicius Junior, who had been unable to perform at his peak for the previous two seasons. However, in the most recent Champions League match, he had his best performance in a Real Madrid jersey. My, my, my! What a show it turned out to be. They also have a couple of other prominent players, such as Edgar Militao and Eden Hazard. I am confident in their ability to flourish in the future, despite the fact that they are not currently playing at their peak. And then there's Karim Benzema! Currently, he is the top player in La Liga and perhaps the best striker in the world at the moment. What a fantastic run he is now having. I've always been perplexed as to why Real Madrid kept him around while so many other elite players left the club. Now I understand why they kept him around. Several young players are helping FC Barcelona to restructure their team for the future. Ansu Fati, Gavi, Garcia, or Araujo are among the players who will be on the pitch with De Jong as their captain. It is Memphis Depay who is the team's primary offensive threat. He is also performing admirably. Consequently, following the backlash against living celebrity players, I have a strong belief that this star player would restore the intensity of the EL Classico to its former glory levels. Let's just hope it isn't going to be a dull football game.
⚽️ Image Source ⚽️
---
---