My pick of Barca's starting eleven for tonight's game against Benfica.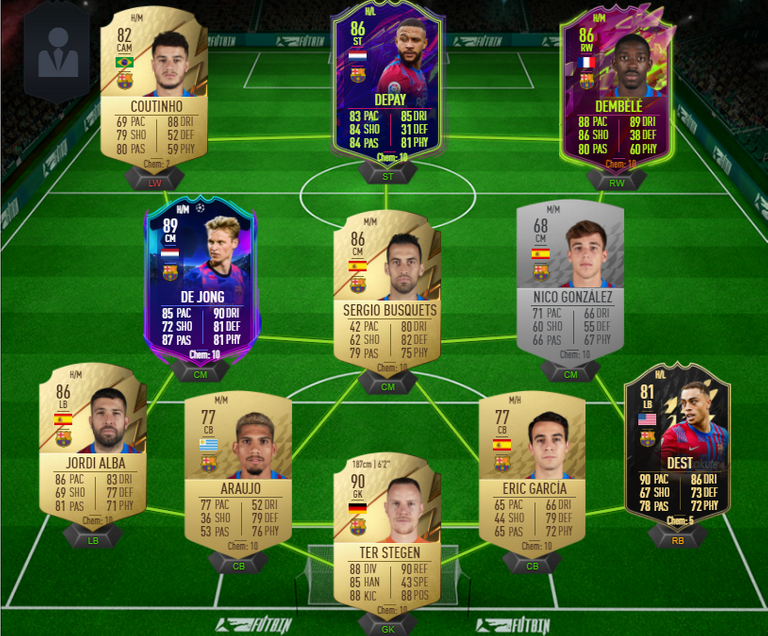 Following the announcement of the squad for the match against Benfica, there was a flurry of discussion on social media. They were, however, attempting to express their viewpoint. I'm anticipating a few adjustments to the game. While watching the first game of Xavi's reign, you'll notice that there was a lot of evidence that Barcelona's young guns would be getting the majority of the playing time. I've attempted to put together my own starting eleven in this section.
Ter Stegen is the automatic selection in his position. There is no doubt as to why I chose him for the position he holds today.
The same can be said for Jordi Alba as well, though the reason I chose Jordi Alba is that there is no better replacement available at the present time.
Do you remember the Puyol and Pique combination? Since Garcia became a member of the club, I've been wishing to see the duo together again. My choice of Araujo and Garcia was based on my desire for them to grow together.
The reason Dest is being used instead of Mingueza is that Dest has the potential to be our next Dani Alvez.
There is no question about picking De Jong, Sergio Busquets, and Nico Gonzalez. Though I prefer Gavi in the De jong position and De Jong in the Sergio Busquets position.
An injured Dembele and fully fit Dembele is two different humans. A fully fit Dembele can be a valuable member of any team anywhere in the world. Since he has returned from injury, there is no question about why he should be selected.
Coutinho, You can argue about why I chose Coutinho, but you have to admit that he is the best-left winger we have in the squad that has been announced for the match against Benfica right now.
Depay has been the most impressive player for FC Barcelona so far this season.
To be more specific, this was my starting eleven for the match against Benfica. Let's see how Xavi decides to line up his starting lineup.
---
---