(IND- ENG) Menu berbuka puasa khas aceh dari nasi uduk hingga kanji rumbi. ( The menu for breaking the fast is typical of Aceh, from rice uduk to kanji rumbi)
Di bulan suci ramadhan yang sudah memasuki hari ke 23. Foto ini saya ambil kemaren.! waktu Saya pergi kesuatu tempat untuk membeli bekal berbuka puasa. kali ini saya pergi ke Warung nasi uduk dipinggir jalan di Simpang Arakate Sigli aceh indonesia sekaligus membeli kanji rumbi dilokasi tempat yang berbeda.
In the holy month of Ramadan which has entered its 23rd day, I took this photo yesterday.! when I went somewhere to buy lunch for breaking the fast. This time I went to Warung Nasi Uduk by the side of the road at Simpang Arakate Sigli, Aceh, Indonesia, and at the same time bought kanji rumbi in a different location.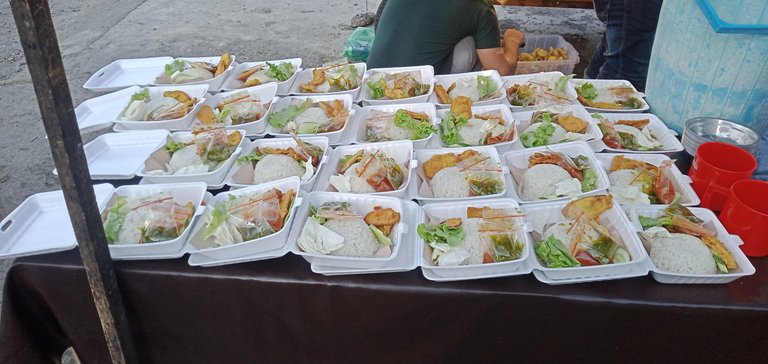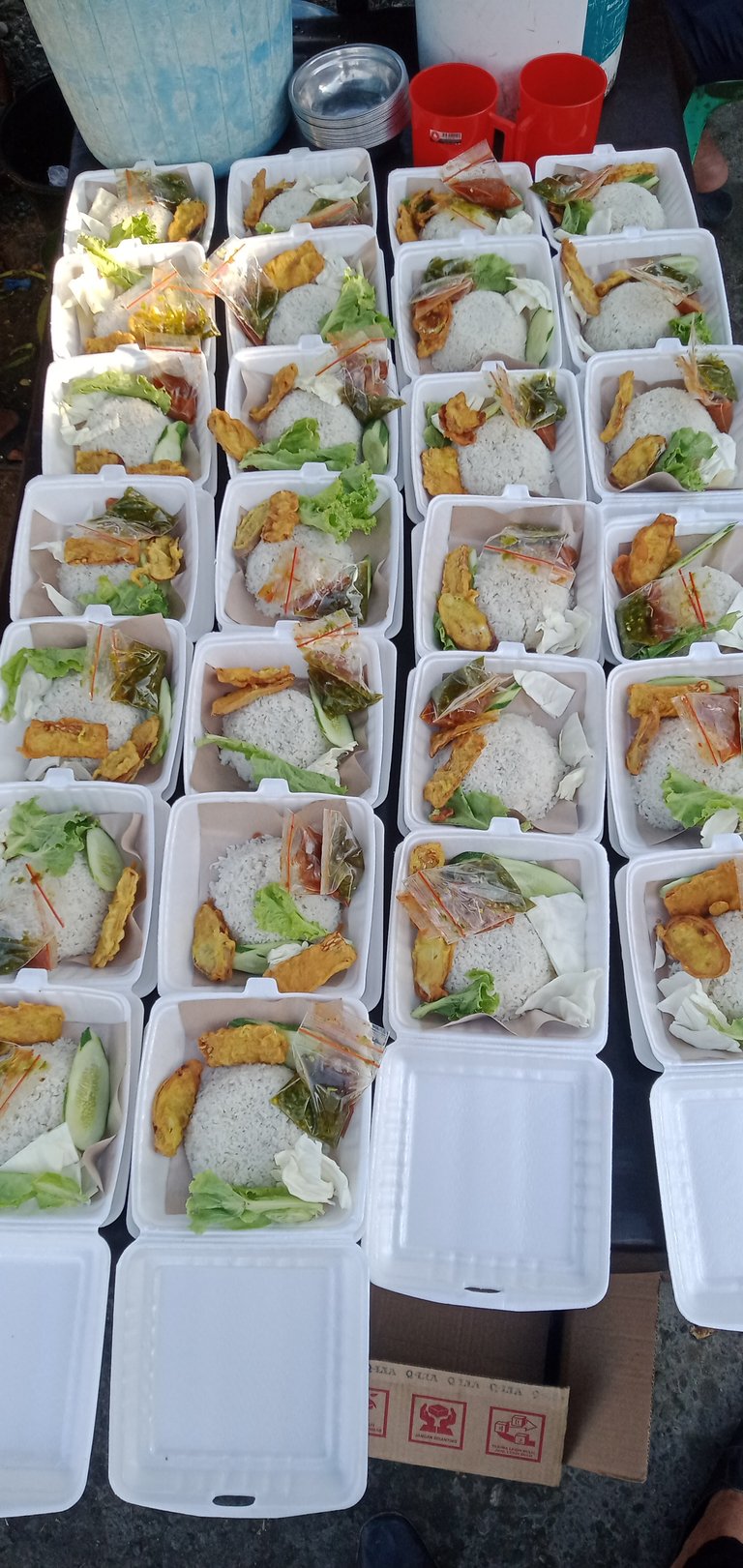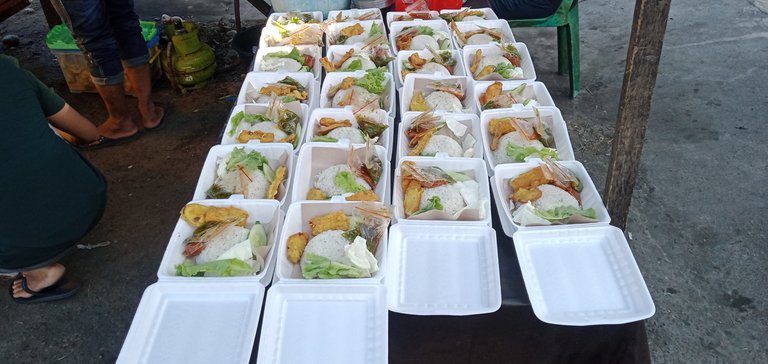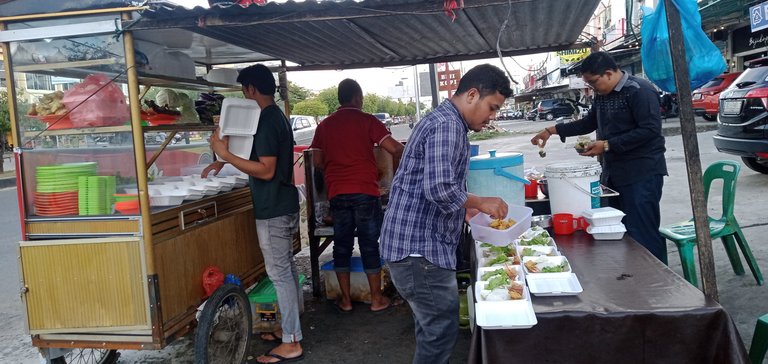 Dilokasi yang berbeda, sebagai pelengkap untuk sajian berbuka puasa. Kanji rumbi adalah makanan favorit dan pelengkap untuk sajian berbuka puasa yang saya lakukan pada hari ini. Kanji rumbi ini dijual dengan harga 10 ribu per kantong plastik. disamping menu berbuka puasa lainnya seperti nasi uduk, maka kanji rumbi adalah makanan favorit dan pelengkap yang akan saya jadikan sebagai pilihan untuk menu berbuka puasa pada hari ini.
In a different location, as a complement to the iftar dish. Kanji rumbi is a favorite food and a complement to the iftar dish that I do today. This sago starch is sold for 10 thousand per plastic bag. In addition to other iftar menus such as Nasi uduk, kanji rumbi is a favorite and complementary food that I will make as an option for today's iftar menu.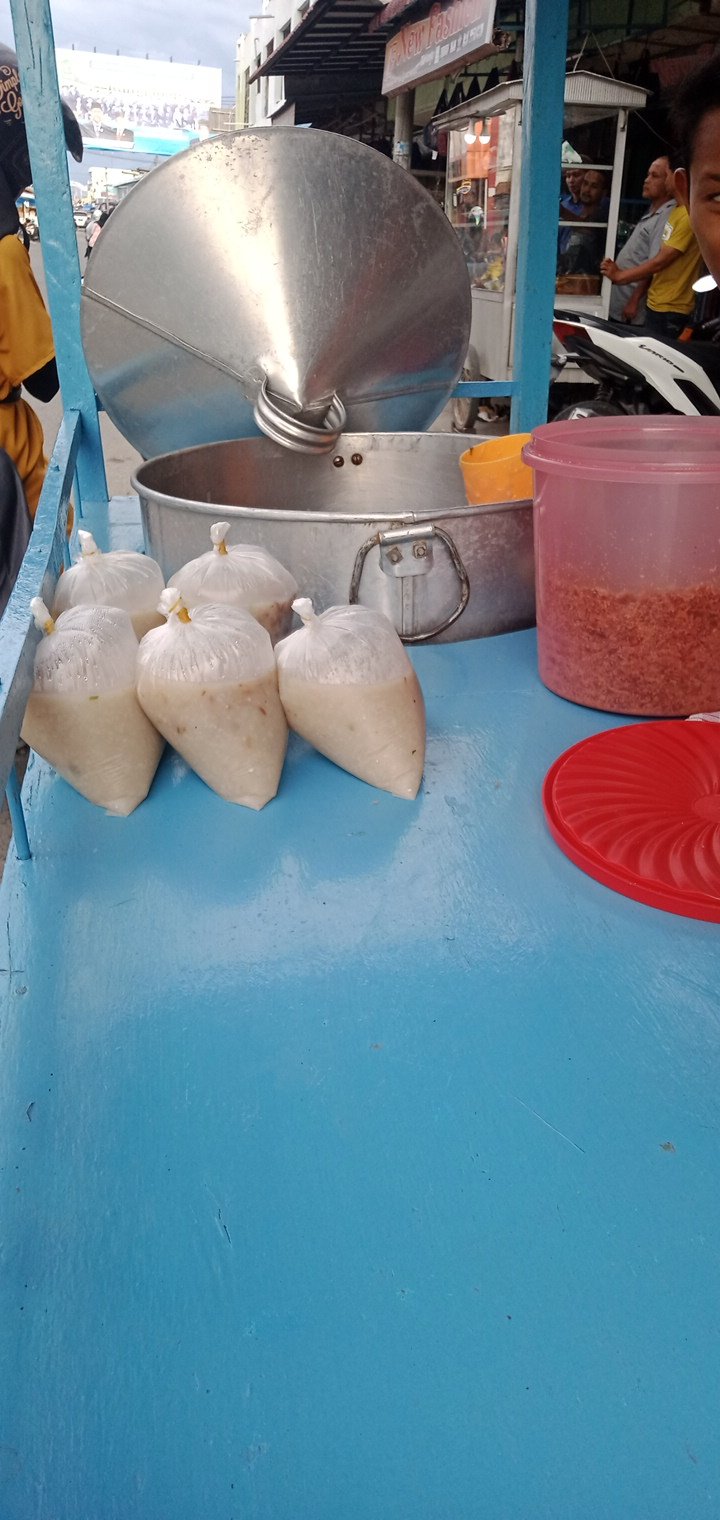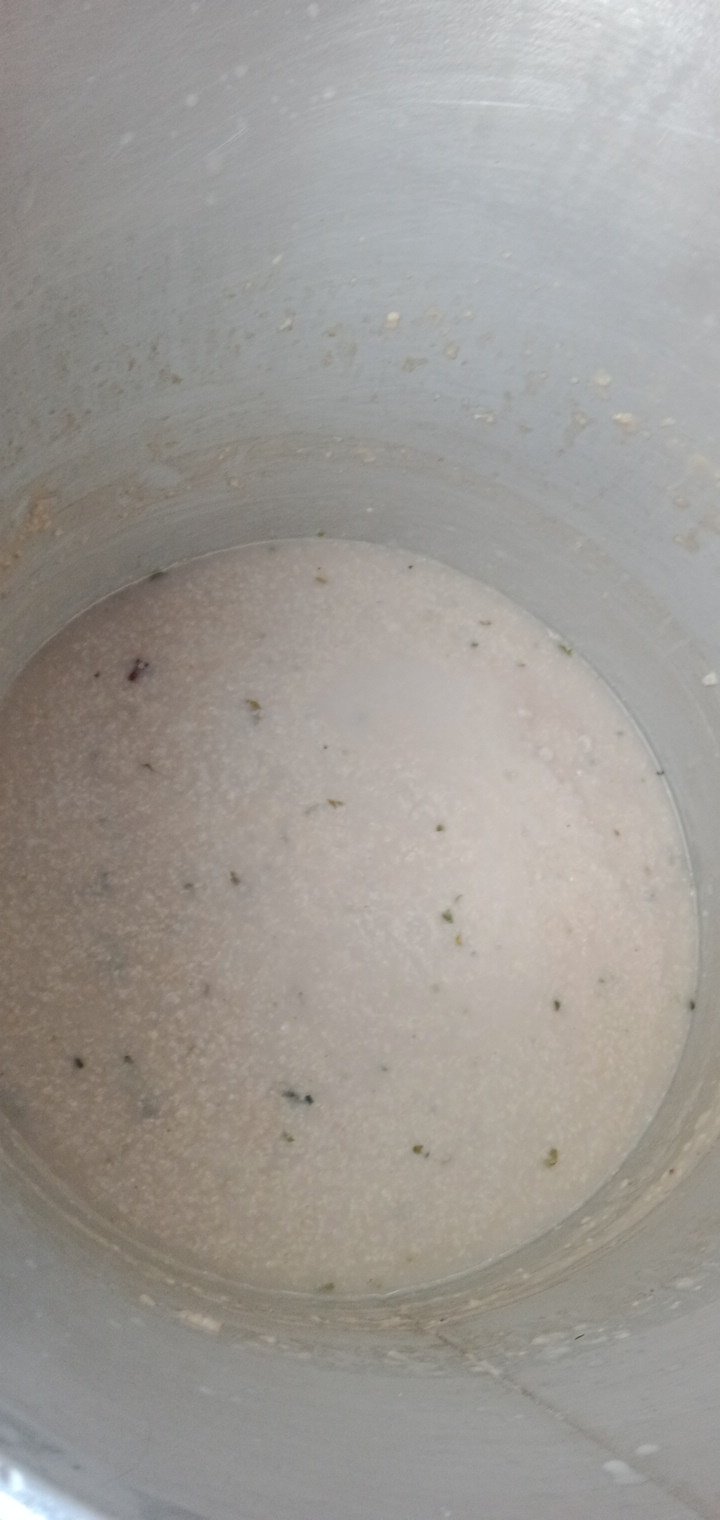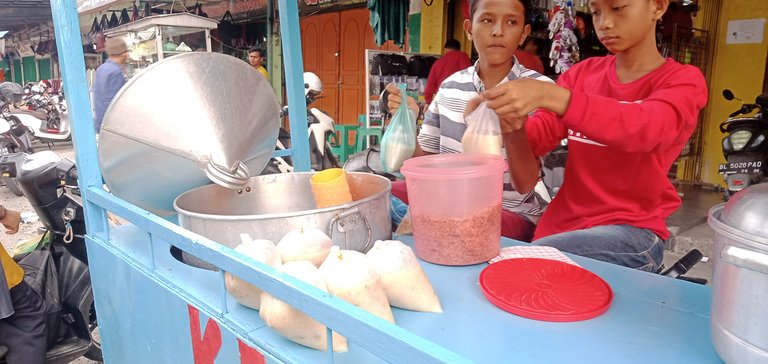 Kanji rumbi ini sangat bagus dikonsumsi oleh orang yang menderita penyakit maag dan sering masuk angin.saya menyarankan anda untuk mencoba menyantap hidangan ini. karena selain enak juga baik untuk kesehatan tubuh.
This starchy rumbi is very good for people who suffer from stomach ulcers and often catch colds. I suggest you to try eating this dish. because apart from being delicious it is also good for the health of the body.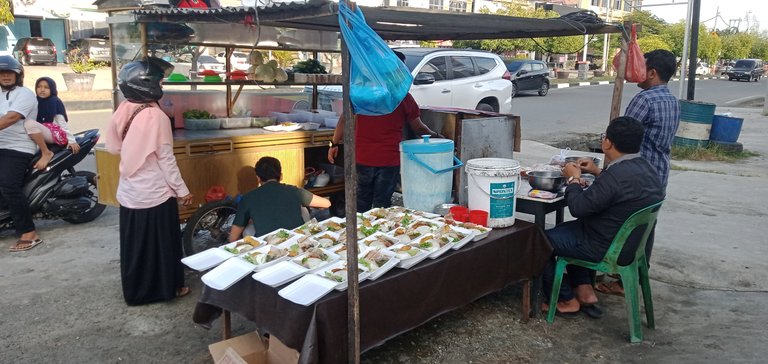 Terima kasih telah mengunjungi blog saya.
Salam Hormat:@safrinasunshine
Thank you for visiting my blog.
Best Regards:@safrinasunshine
---
---