Tackling different kind of people during work!
Hello Hive!
It feel great to be back after couple of months. It was a very tight schedule of working.
---
Today, I would like to share my experiences during the work. Since I and @praditya run a young architectural firm called TieBeam Architectural Studio we generally get work from freelancer, fiver etc. So we get into many experiences.
One of them was quite unique experience which we will never forget.
so, let's dive into-

USA's home with ADU
Our client was 75 years old builder who wanted us to design a house with adu according to L.A. building codes.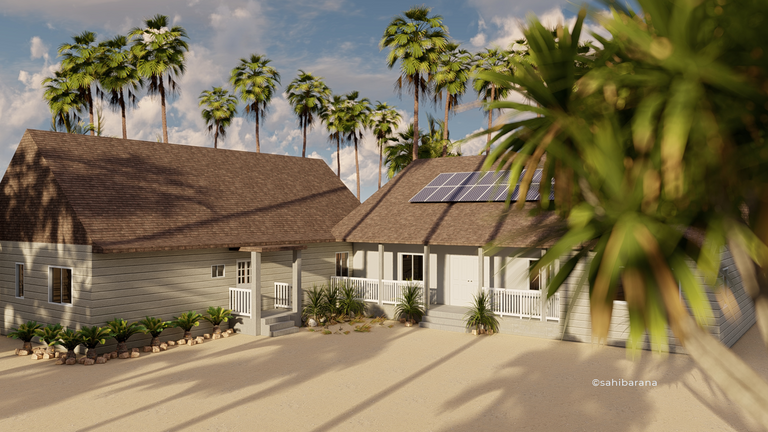 We had to develop the home in a typical sub urban style but with additional dwelling unit which is generally 1bhk.
We did the work as client asked for and after plenty of changes he started an argument on a placement of window in the plan which was not even mentioned in requirement.
He suddenly took a very rough road of communication and started bashing heavily, which was a very weird and poor experience I had with literally any human being in my lifetime. It seemed as if he had a quarrel with someone prior to our conversation and he was exerting our his anger on us.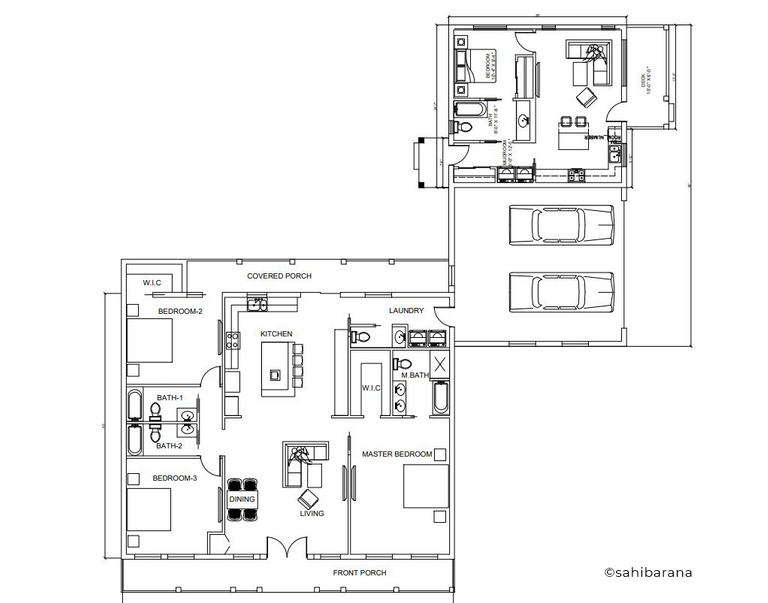 That's the initial stage draft of the plan, Since I cannot share the final version.
So, there were quite a heated argument. which lead to a major dispute and I felt very sad for many days sue to it.
After couple of days the client came back and asked us to complete the minor change and finish the project and he released the due amount as well.
On this strange episode of events I learnt many things.
First of all not everyone is good, considering each and every aspect of life. They tend to release their anger on people they have control over. Plus few humans have a great tendency to lick after spitting in need of hour!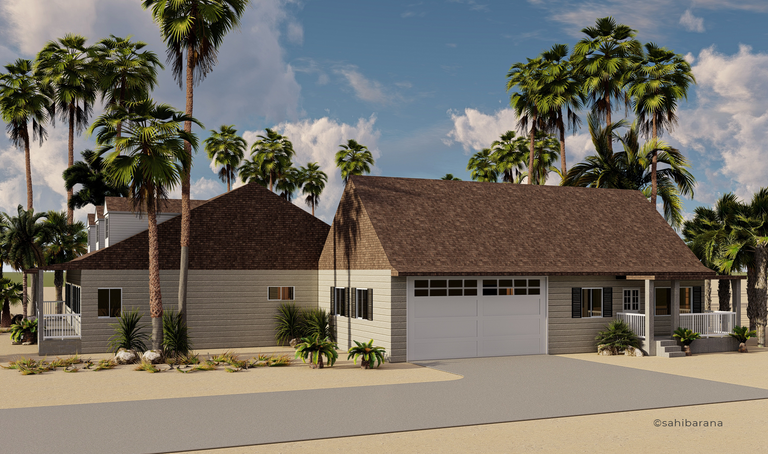 Despite all the poor circumstances, we were able to finish the work on good terms.
The Architectural essence
The house was quite suburban generic Texas home, But it was all new for us as the construction and planning technique varies globally due to presence of different climatic conditions.
Like we build house more using brick and cement also the concept of ADU is not that huge in our nation moreover the pitched roof style in uncommon as well.
It's all opposite there so we had to plan considering all the aspects of the city.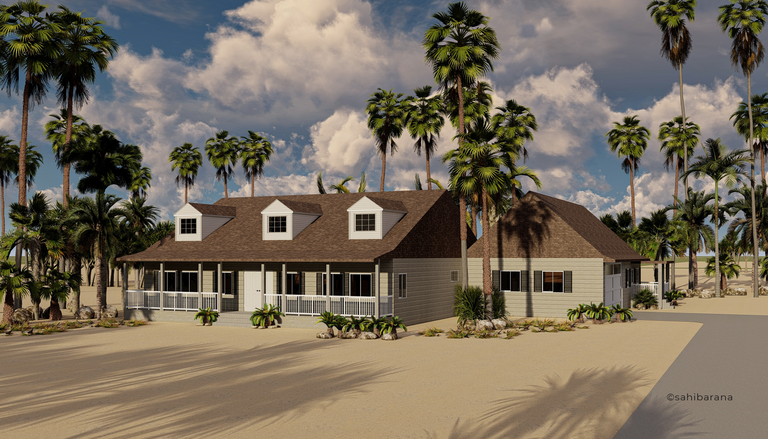 The detailing of dormers, window shutters, garage window etc were all incorporated on requests.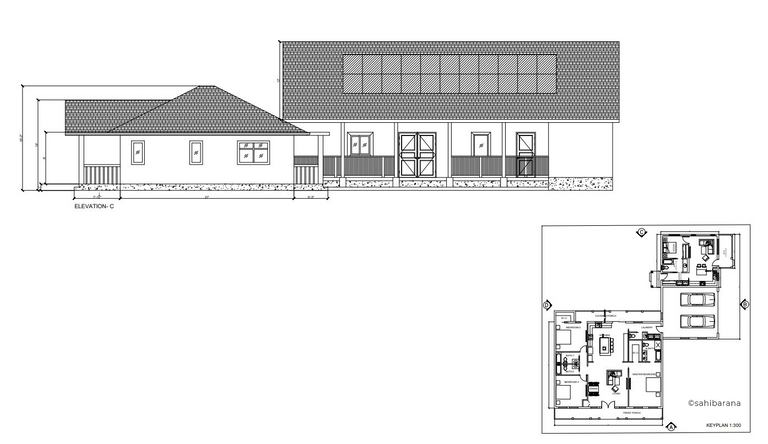 There is another aspect of detailing that is the 2d elevations which are a necessity on designing as it give a proper direction to the builder on how to build and to owner on how it would look apart from the 3d views.
I have added a initial draft of one side elevation of this particular project as to show hoe the elevations genially looks like.
With all such provided information, our task was completed after plenty of hurdles. we were finally able to submit the work and sleep peacefully.
---
This project and client surely taught me many life lessons, Have you encountered such situation that taught you life lessons?
---

---
---