Group Predictions World Cup 2022 | saif-ul-wahab
As we all know today is the start of football's biggest tournament which is the World Cup. Many people gather to watch 32 nations battle out for one trophy. As the first match will start today, I wanted to quickly just make my predictions for every group.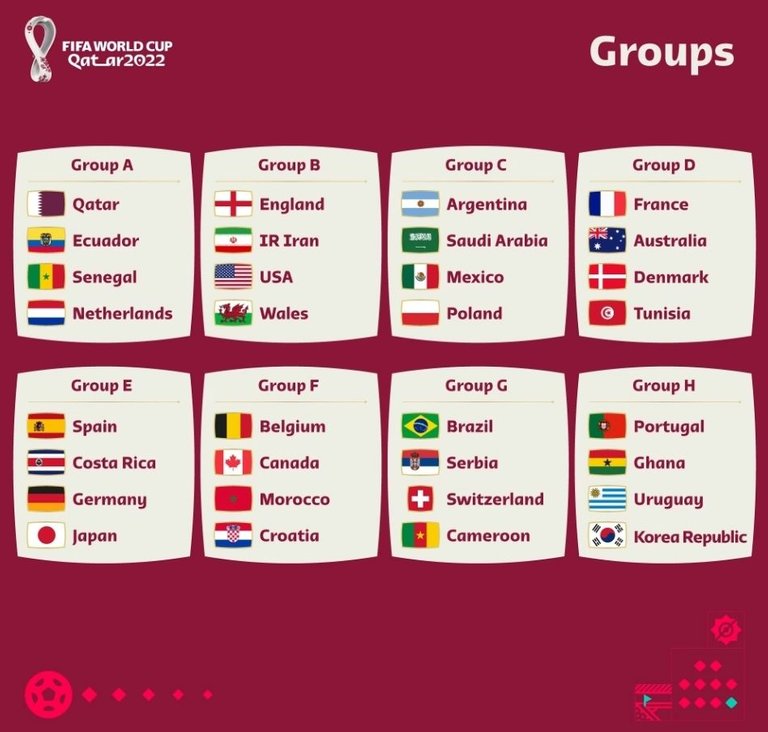 Group A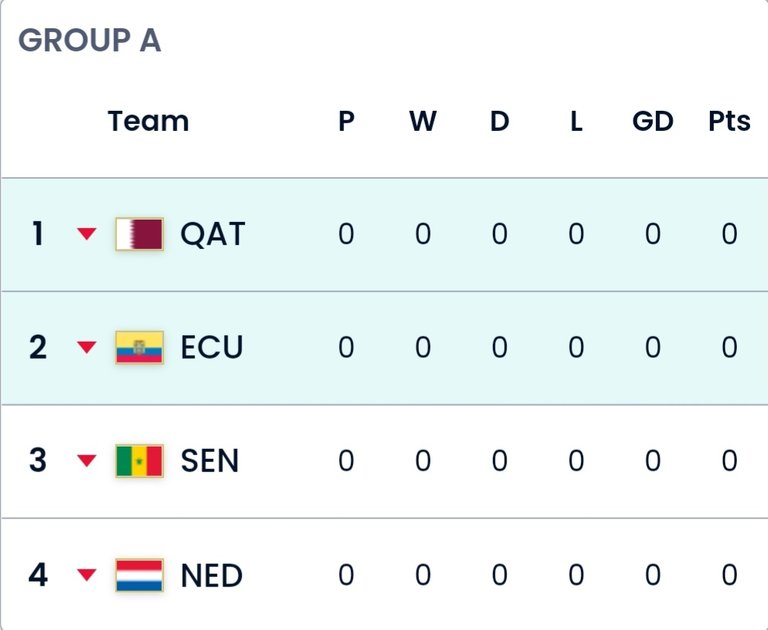 1. Netherlands

2. Senegal

3. Ecuador

4. Qatar
Netherlands first because they have some great talents in their squad and without a doubt I think they should be qualifying with Senegal unless it's an early upset. Seeing the Senegal squad makes me feel they are the underdogs or dark horses for this world cup with some great players, of course their main man Sadio Mane is injured but still they should at least make out of this group. Ecuador, nothing personal or rude but we all know against Netherlands and Senegal they might not get through and if they do, it will be very interesting and I will for sure take my words back. Same goes for Qatar, I feel they are right now not competitive enough to be able to qualify.
Group B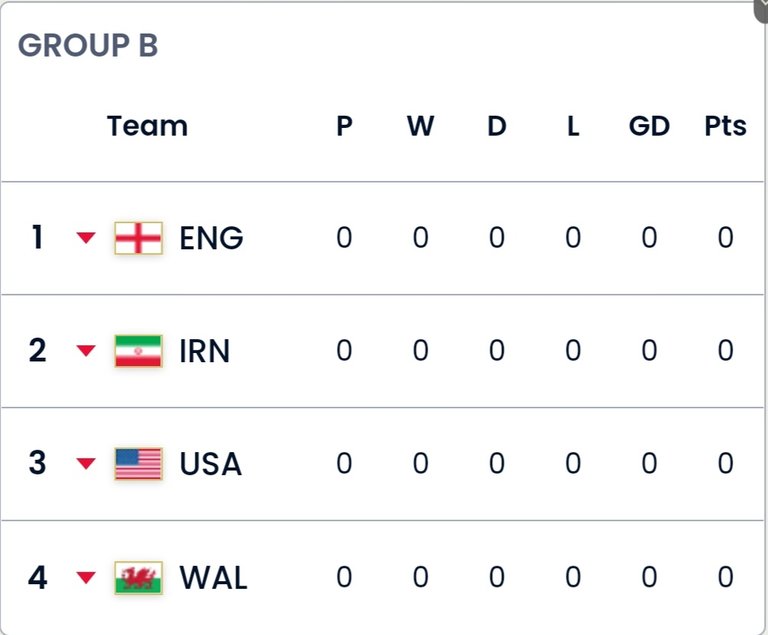 1. England

2. Wales

3. USA

4. Iran
One thing for sure is that this group is pretty tough. England in my opinion should top but there will be hurdles, I feel Wales have big name players and a strong squad, same goes for USA and Iran in world cup 2018 made it very very tough for Spain and Portugal getting knocked out by only 1 point. I have thought for very long while writing predictions for this particular group and still can't come to a conclusion.
Group C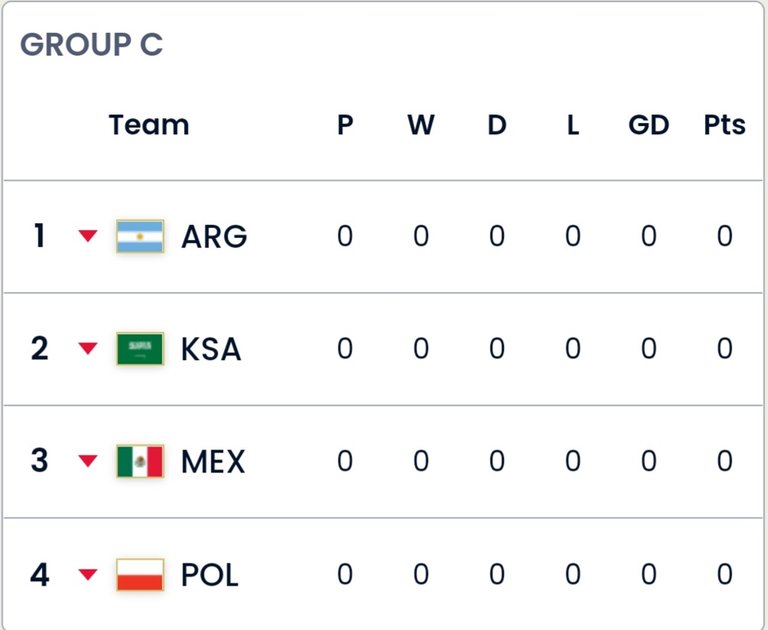 1. Argentina

2. Mexico

3. Poland

4. Saudi Arabia
This group is for sure the toughest group in this world cup, the only team that might not be in the race is Saudi Arabia, but the rest will have to fight till the last matchday in order to qualify. I went for Mexico second as in 2018 they won against Germany and knocked them out. The funny thing is this time they have a better squad which will be interesting to see. Poland will fight against Mexico and they might win the battle because of the advantage of having Lewandowski (Lewangoalski).
Group D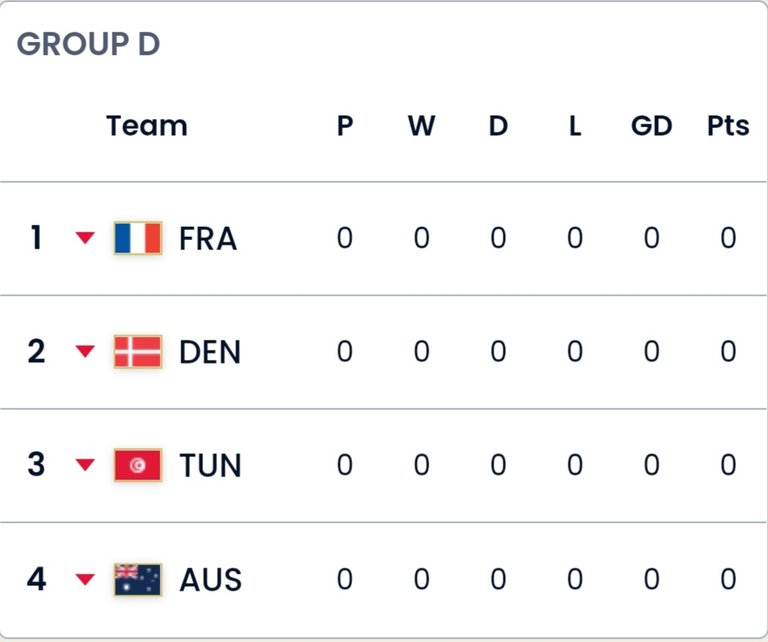 1. France

2. Denmark

3. Australia

4. Tunisia
Funny part in this group is that this was the same group in World Cup 2018 except that this time it is Tunisia instead of Peru. This might be the easiest group as France and Denmark will comfortably get through and Australia might get a win against Tunisia but still not qualify.
Group E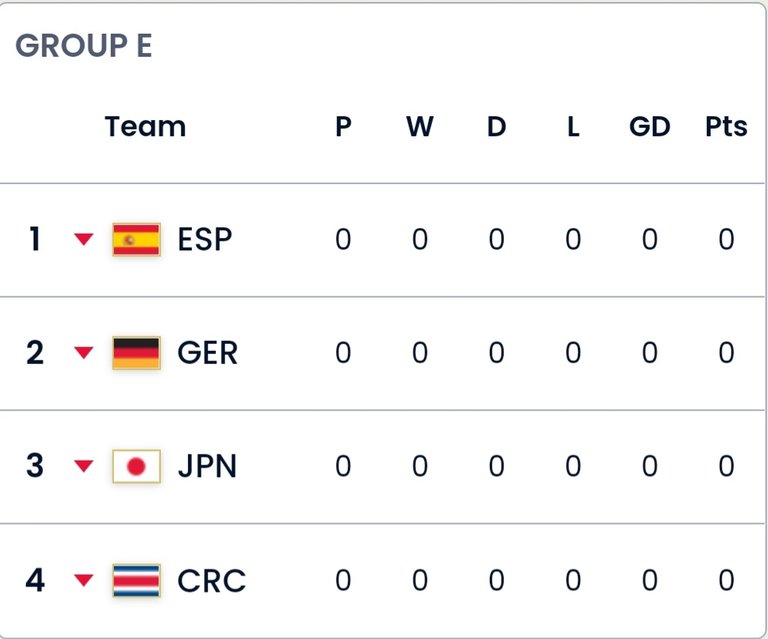 1. Spain

2. Germany

3. Japan

4. Costa Rica
Again Spain has a great squad with young hungry players as well as veterans with experience, I feel Germany has always a competitive squad but when they get to the pitch it just doesn't click for them, which is why they will finish second. Japan had an amazing run in world cup 2018 finishing second and qualifying, then played superbly against Belgium, where 2-0 up but dropped it in the last 15 mins and lost the match. Here, against Spain and Germany they might be out for now but you never know what they'll bring to the match.
Group F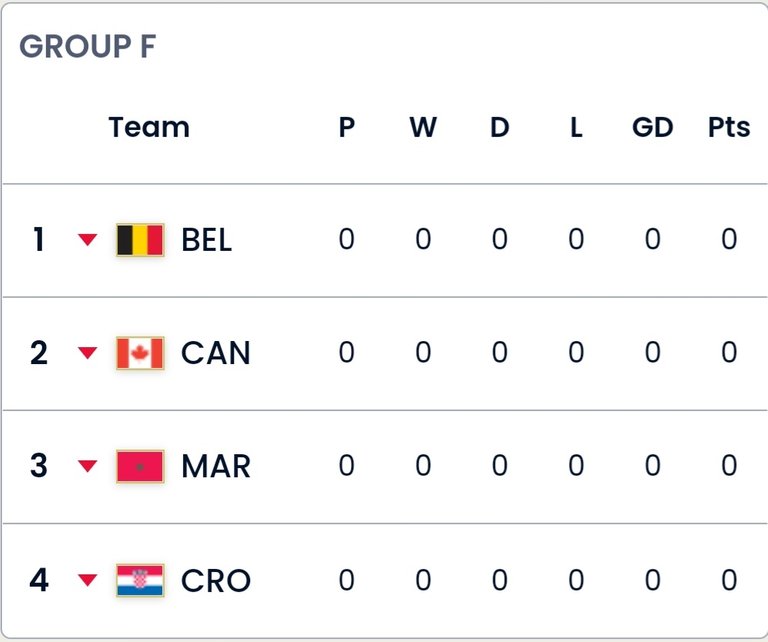 1. Belgium

2. Croatia

3. Morocco

4. Canada
This group might be difficult to predict, Belgium has quality players but will have a fight with Croatia, the team that came runners-up in 2018 and has veterans that have worked out the team so well. Canada and Morocco have potential but they'll have to be at their best right from the beginning to prove everyone wrong here.
Group G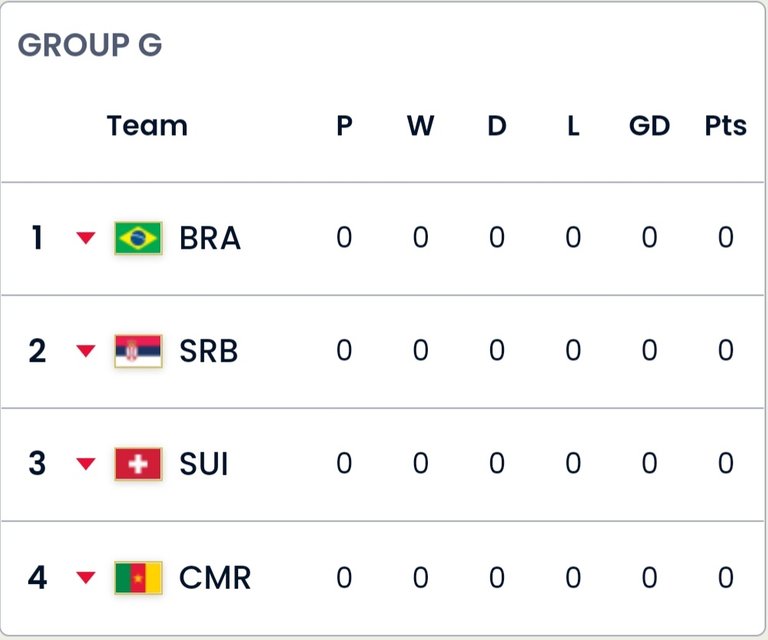 1. Brazil

2. Switzerland

3. Serbia

4. Cameroon
Brazil with a fiery attack, midfield and defense will tear apart every team in this group. The rest will be a contest between Switzerland and Serbia, one thing to mention is that Serbia's main man Aleksandar Mitrovic isn't fit for this world cup which means it will be even harder for Serbia now.
Group H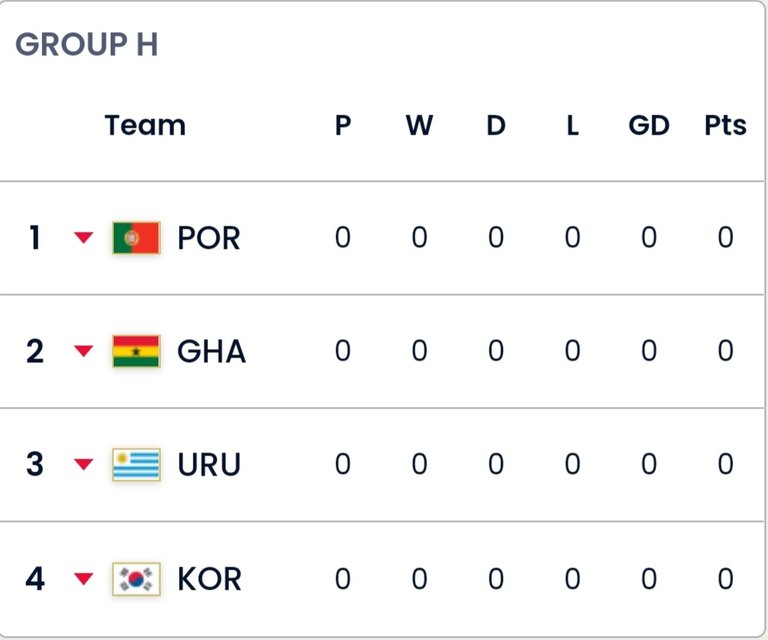 1. Portugal

2. Uruguay

3. Korea Republic

4. Ghana
Portugal will be battling out with Uruguay for top spot and I think this matchup will be very exciting. Uruguay surprisingly in recent years have developed some great talent which is why they could be the underdogs for this tournament. Korea Republic might not qualify but whenever they play in the world cup they always win everyone's heart with their performances. Even though for me Ghana is out of the equation here, can they make an upset and take revenge on Uruguay for the World Cup 2010 situation, only time will tell.
So guys these are my predictions. Let's now wait and see what will happen in the Qatar World Cup 2022.
---
---