Selection dilemma for Erik Ten Hag | Saif-ul-wahab

Recently the transfer window closed in the Premier League and we saw some amazing signings being made. Teams like Chelsea, Arsenal, Manchester City and Nottingham Forest spent crazy this transfer window to bolster their team. Manchester United, a team previously having issues with managers, players and owners had to step up this transfer window to sign not only many players but also players that fit the team and are good. Erik Ten Hag being the new manager, coming from Ajax. A big name, making Ajax one of the underdogs of the Champions League and developing some great talents like Antony, Martinez, De Jong, Van de beek and Haller.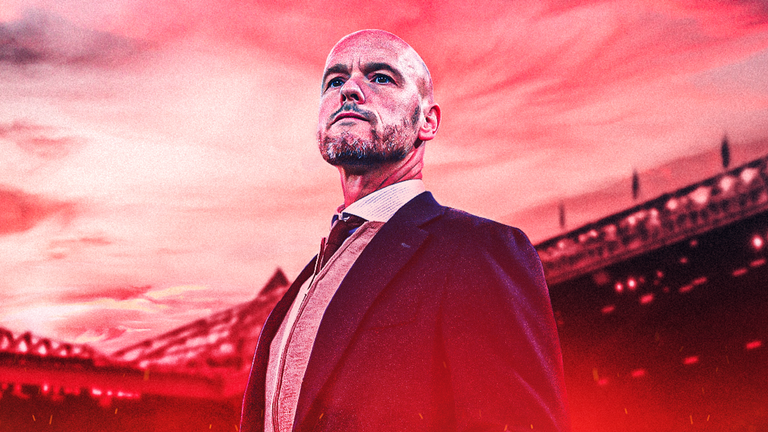 Photo by Gail Davis on SkySports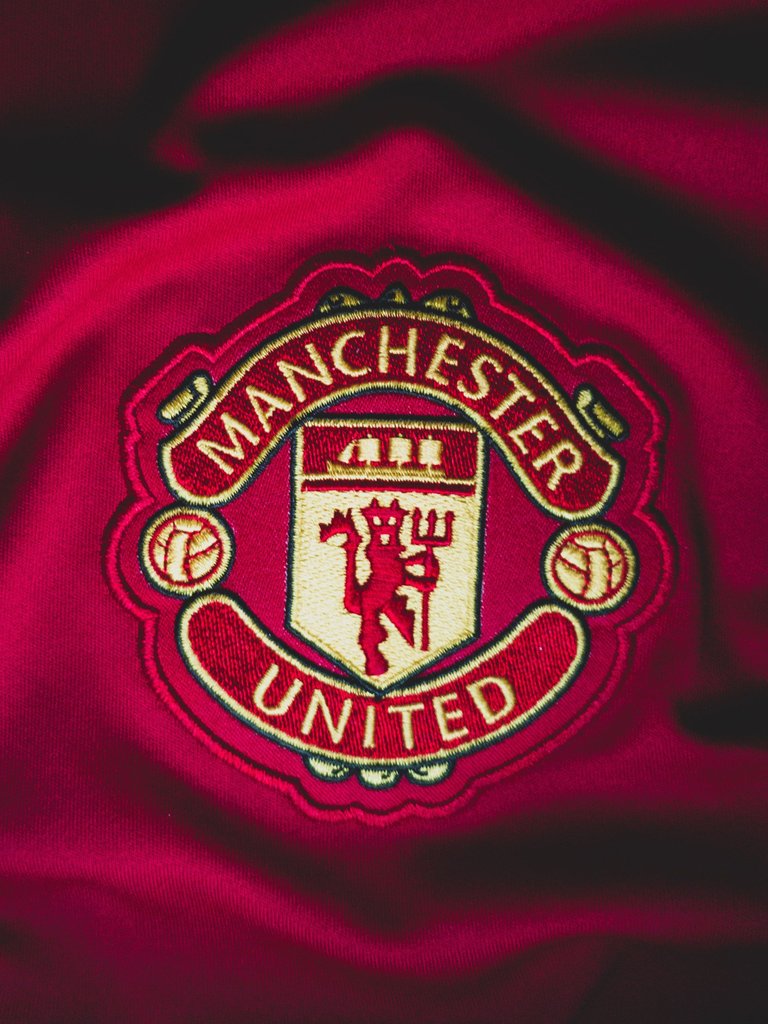 Photo by Javid Naderi on Unsplash
Last season the team managed to finish 6th in the Premier League, having difficulties both at the back and at the front. Players like Harry Maguire, Wan Bissaka, Luke Shaw and Lindelöf weren't enough for the team to compete, and because of that Manchester United managed to concede 57 goals that season, which was the most for a team finishing top 10 that season. Not only that but they did only score 57 goals which means that their goal difference was 0. Bruno Fernandes, Rashford, Sancho and De gea having the worst season ever and failing to make any contributions. One thing was for sure that Manchester United needed to upgrade every department.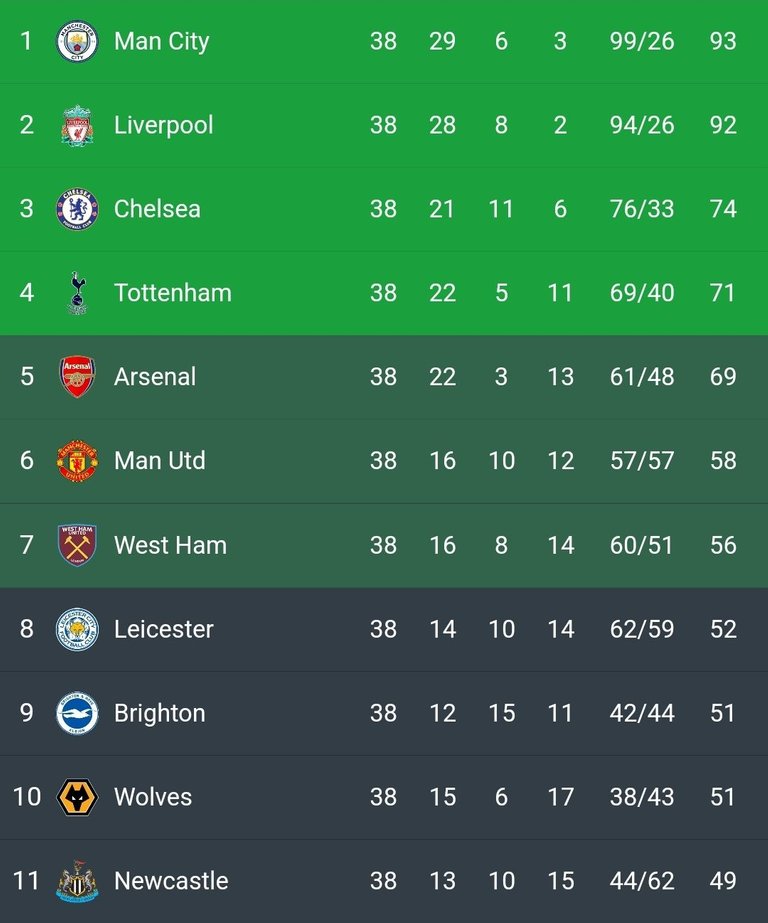 Screenshot by my Samsung Galaxy A71 from All Football App
As requested by the fans Manchester United managed to sign at least a player in every department. Lisandro Martinez, a great center-back with passion to fight for the ball and knows Erik Ten Hag very well from the Ajax days. Malacia, young, fast, strong left-back with a lot of potential. Eriksen, experienced box to box, creative player and can really come in handy with his passing and vision. lately Manchester United had to play Fred and McTominay which clearly didn't help them defensively against top teams. But the signing of the 6 time Champions League winner Casemiro will really help Manchester United to more clean sheets this season. Dubravka is not the most important signing considering they already have two goalkeepers and Dean Henderson on loan, but still you never know when they will need him. Now last but not the least, a winger edition in Antony, coming from Ajax and also has a great relationship with Erik Ten Hag can really make things happen up front for the team with his speed, skills and agility. These are of course new players that Manchester United have signed and no doubt they are some great professionals, but how will that make the selection harder for Erik.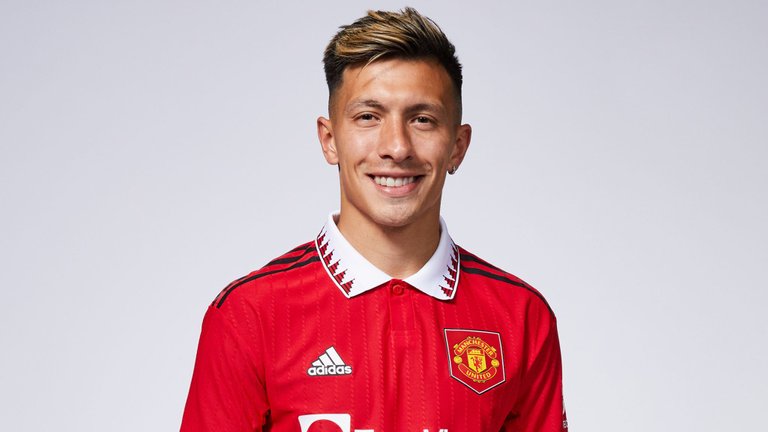 Photo by Nick Wright on SkySports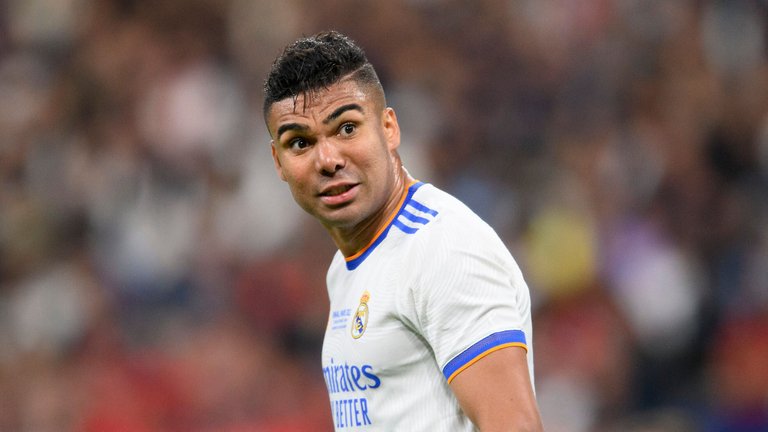 Photo by and used from SkySports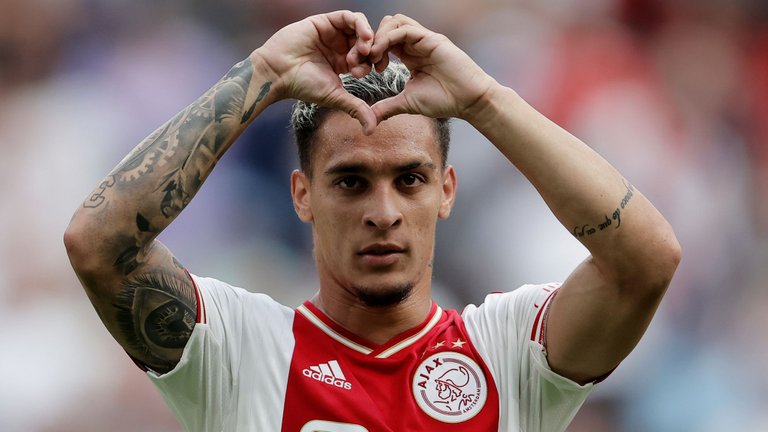 Photo by and used from SkySports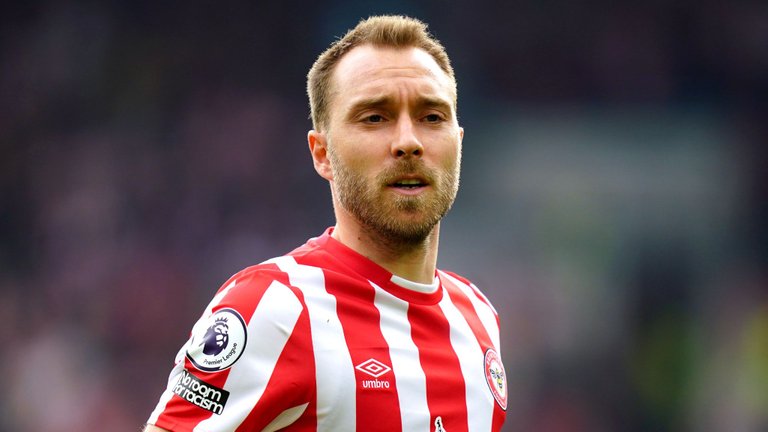 Photo by and used from SkySports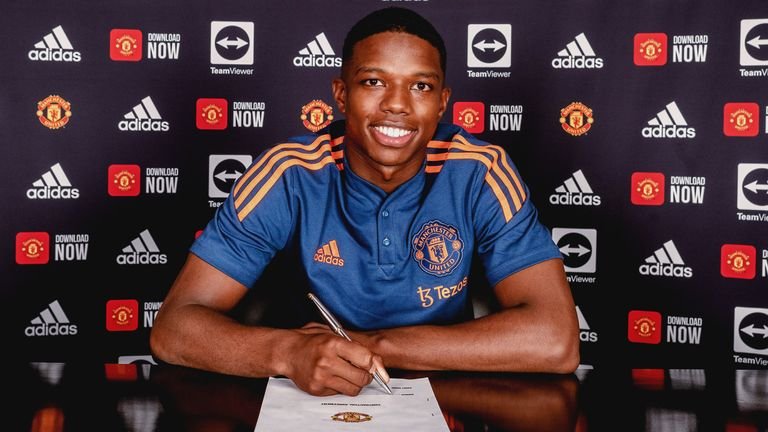 Photo by and used from SkySports
Previously we have seen managers like Ole Gunnar Solskjaer and Ralf Ragnick not being able to make their own decisions but were influenced by players, board and by the pressure. We saw both managers starting Harry Maguire despite his bad form and even giving him the captaincy which was shocking for everyone. During the time they had these two managers Manchester United were not able to sign any good players. Bad transfers and no action from these two really destroyed the team. Now the question is, WILL THAT HAPPEN TO ERIK?
Starting up front Manchester United have 6 quality attackers. If Ten Hag decides to go with Sancho on the left, Rashford as striker and Antony at the right side then players like Ronaldo, Martial and Elanga will complain about their gametime. This can mean two things, either Ten Hag takes decision in his own hand and tells these players that you need to perform to be a starter, or he gets influenced and scared by Ronaldo fame and starts him despite Ronaldo's form. Recently Ronaldo has been selfish, lazy and slow in the few games that he has played, which clearly shows where he should sit. On the contrary Rashford and Sancho have been performing well, and it doesn't make sense to bench Antony and waste his potential like that. He can still rotate the eleven but in the deciding matches i think Manchester United has to go for performing, passionate and hungry players.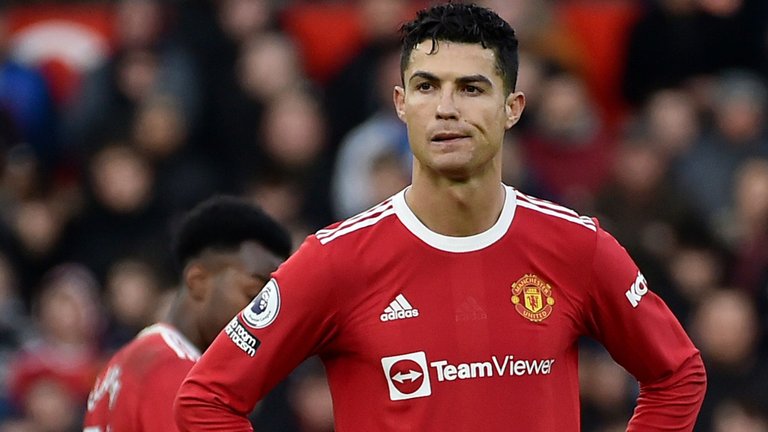 Photo by Melissa Reddy on SkySports
In the middle I think there isn't anyone better than Bruno Fernandes at CAM especially with the type of form he has been in, at the start of the season. Same goes for Casemiro and Eriksen. As I said before, Fred and McTominay won't win Manchester United the Champions League or the Premier League, so they should only be backups for now.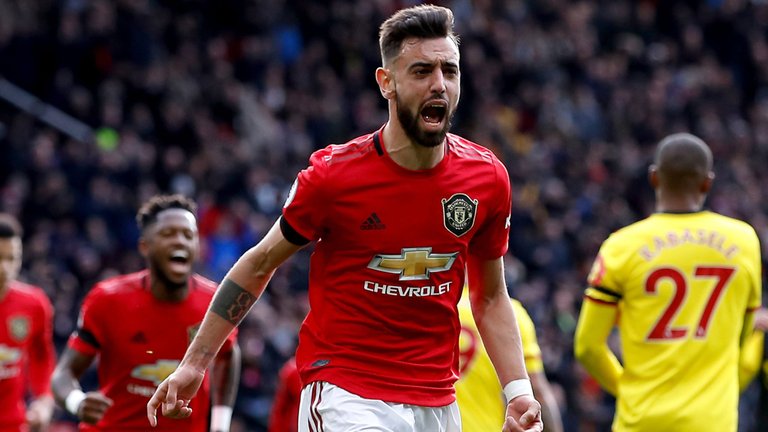 Photo by and used from SkySports
Last department, the back line. One thing which should worry Erik Ten Hag is the captaincy of Harry Maguire. In these last two or three games he has played Martinez and Varane which is proving to be a great partnership. Both defenders had a clean sheet against Leicester City pocketing Vardy and some other attackers who have crushed Manchester United before. Managed to stop Firmino, Salah and Dias against Liverpool to take the win home. Overall the backline looks sorted and complete as long as they have Maguire on the bench.
Against Liverpool, Southampton and Leicester, Maguire was on the bench and Bruno was given the captaincy. They didn't only win but had great communication and spirit during the match which goes to show that Erik Ten Hag has to put Bruno Fernandes as the captain. If not Bruno then De gea is another option as well. If that happens Erik won't be forced to put Maguire in the starting eleven, and it will also benefit the team.
Last thing, it will not be easy for Erik to manage a top class team with so many desperate fans but as for now he has really changed the atmosphere of the team and hope he can continue like this, but it will still be hard for him to handle the players and make his own decisions.
Starting eleven I think Manchester United should use: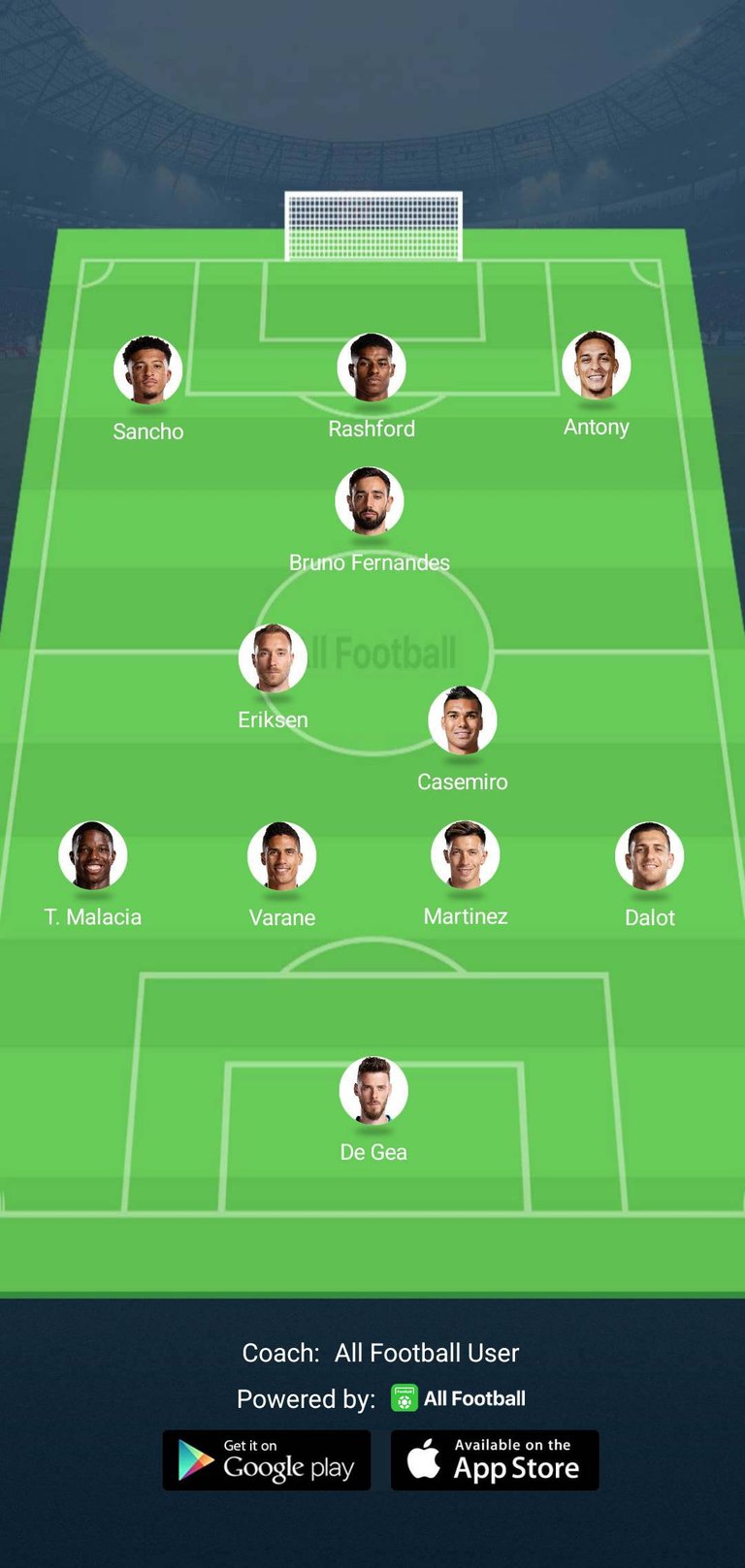 Screenshot by my Samsung Galaxy A71 from All Football App
Second Eleven for Europa League, Carabao Cup and Emirates FA Cup: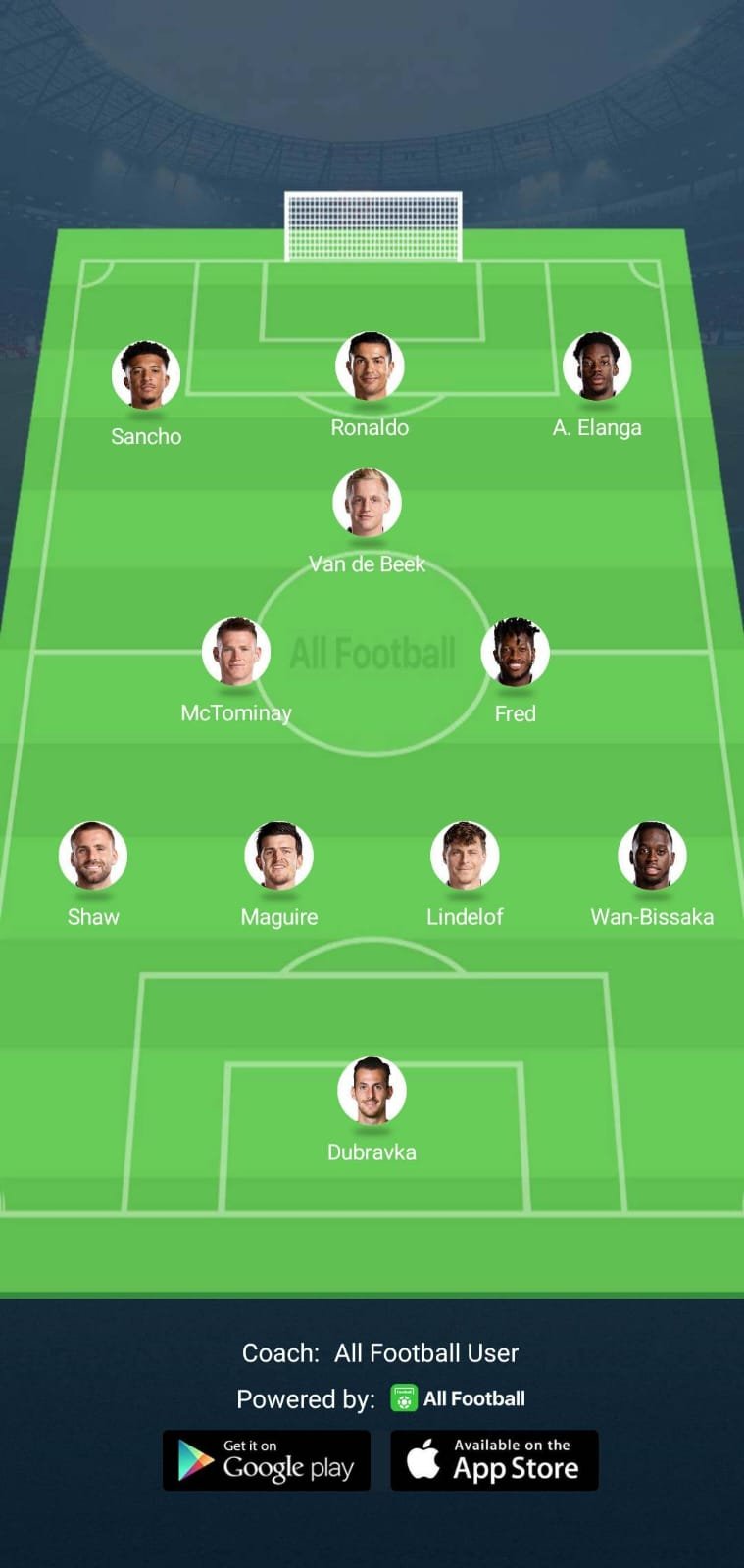 Screenshot by my Samsung Galaxy A71 from All Football App
---
---