Unexpected Meetup with Aston Villa Players
Almost 6 months ago me and pappa traveled to Pakistan, we both shared blogs on trips and experiences we had in Pakistan and fun stuff we did on our 1 month stay, but forgot to share about something that was very unexpected in our trip. This time when me and pappa traveled to Pakistan we decided to travel from Emirates Airlines and had a 6 hours stay at Dubai International Airport. Dubai International Airport is one of the most busiest and famous airports. It is so famous and busy that sometimes if you're lucky you might have met or seen celebrities there as well.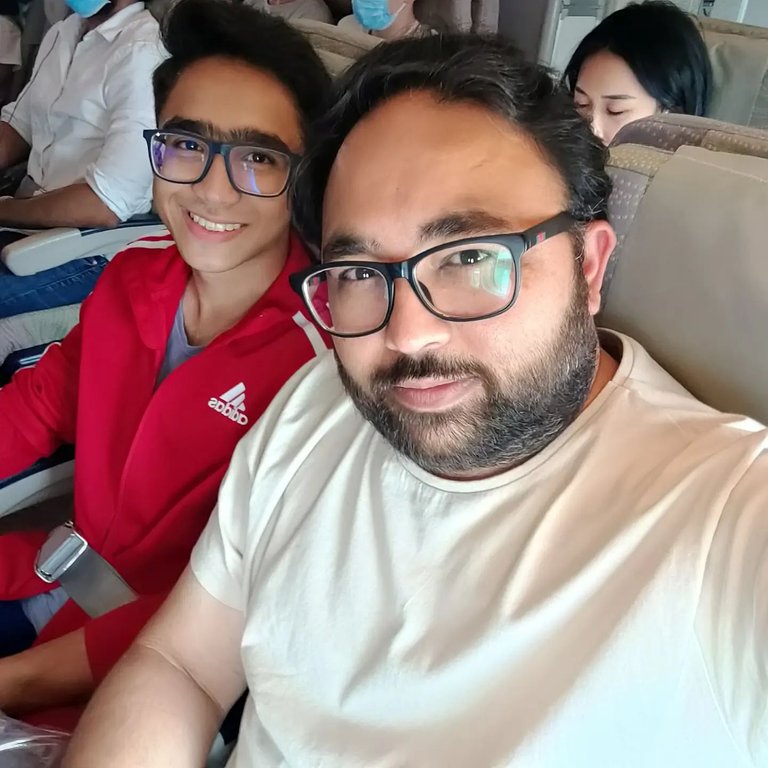 In 2017 our whole family were traveling to Pakistan and yet again our stay was at Dubai Airport, we had some time at the Airport, and suddenly pappa saw a familiar face we had seen before. Even though we were quite tired we recognized the face, and it was Pakistan's most famous Pakistani tv-anchor Wasim Badami. Without wasting any time we went over to ask for a selfie.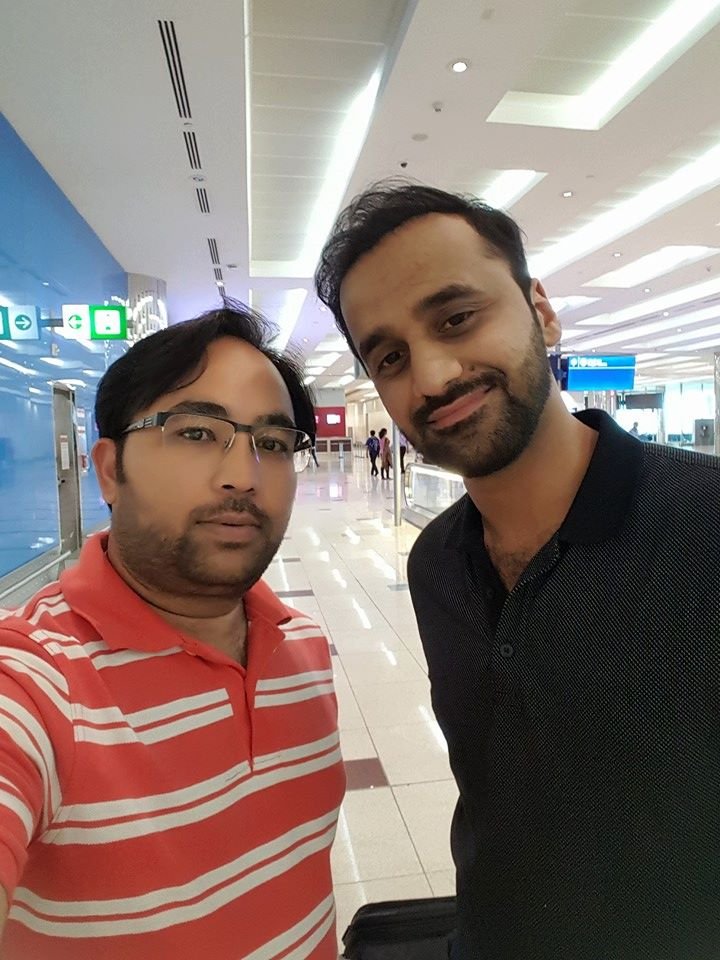 A day before our flight from Sweden, me, my brother Hamza and sister Ilma were watching the pre-season friendly match between Aston Villa and Manchester United. Ilma was asking about the players and where they come from and I was just telling her about them in very detail about some of the players that were playing.
So, coming back to our trip this time, me and pappa were just walking around as you might know the airport is huge and there are a lot of things you can do. We were looking for something unique in the duty free shop and I saw someone very familiar. I checked and checked and suddenly when I understood who it was I told (maybe screamed a bit), pappa look it is Ashley Young. As pappa isn't that interested in football he didn't know who Ashley Young was and casually said ok 😂. Forgetting that I was very tired and that pappa was with me I ran towards Ashley Young and suddenly saw that at least 5 Aston Villa players were standing there. Being a Manchester United fan it was amazing to meet Ashley Young. I told him that I am a big United fan and asked him for a selfie. He smiled and said of course.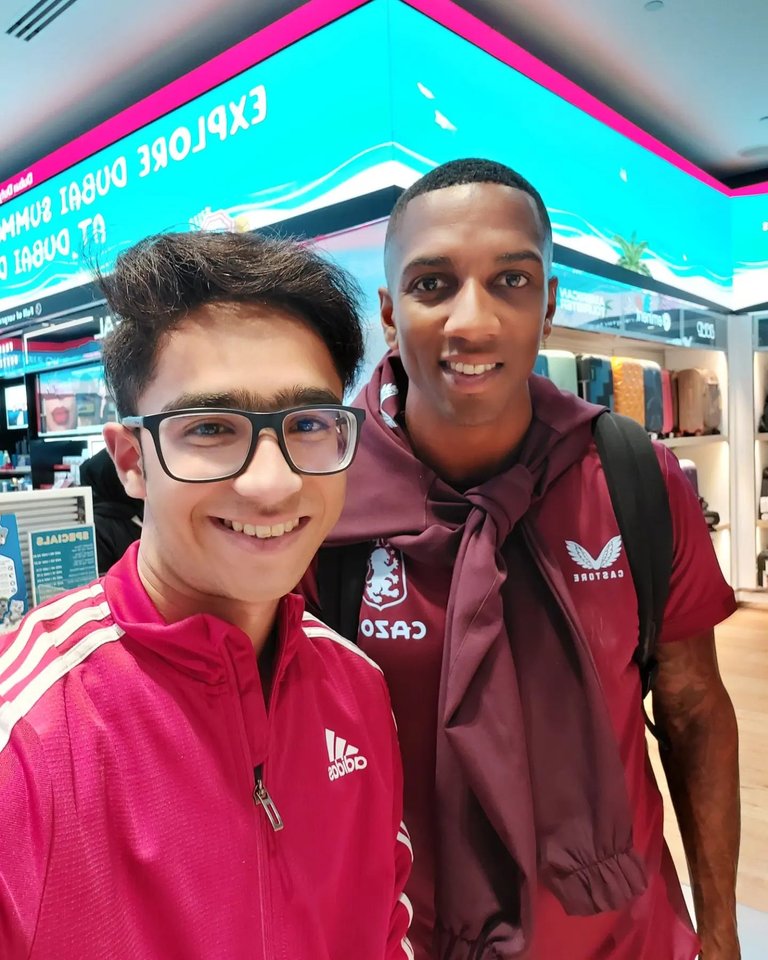 Now as I couldn't ask all the players for individual selfies I just told them if we could take a group photo so that it would be easier. As everyone didn't hear me because I was shocked and a bit scared 😄, Matty Cash the Polish Right-back helped me out and gathered everyone to take the photo. Suddenly I had a lot of players around me such as Jacob Ramsey, his brother Aaron Ramsey, Ezri Konsa and of course Matty Cash. This moment was really amazing and as it was unexpected, it was even more special.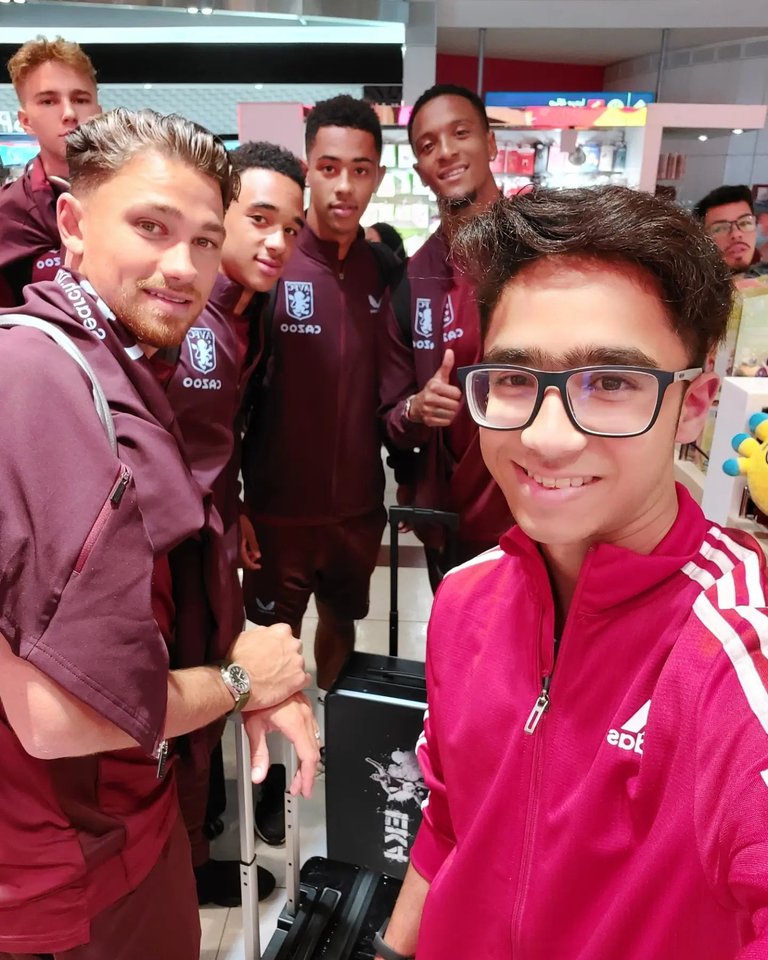 ---
---