A NEW HIVE BOT! (a fabulous new nft/sticker single)
A new NFT right here at Hive.
My second robot in a series of wonderful, fantastic, amazing robots.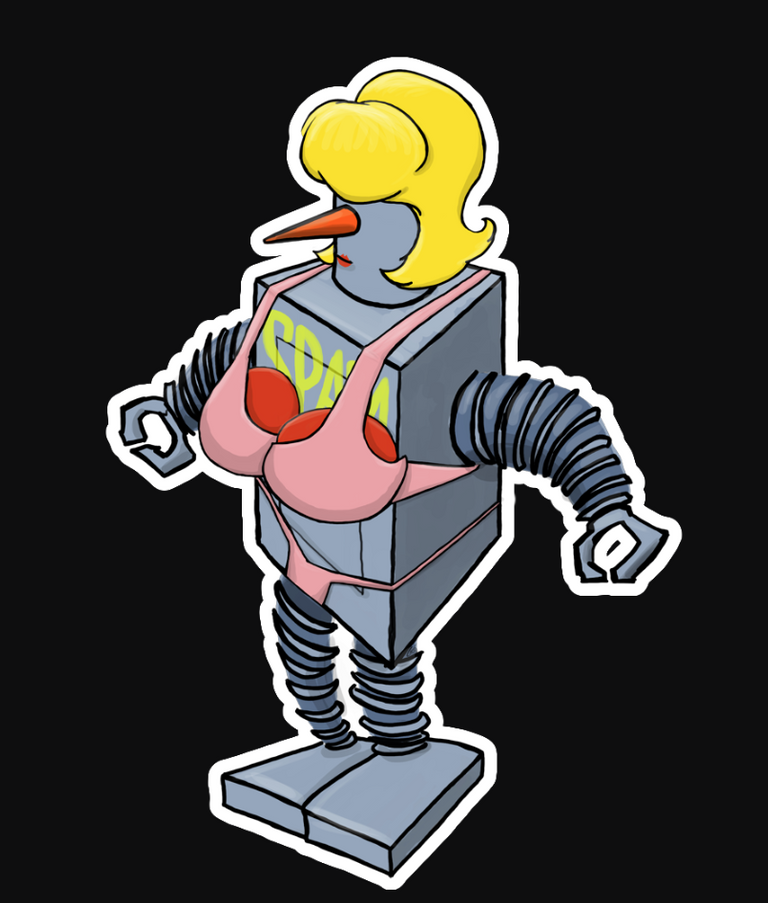 Head over to The NFT Showroom and get this single edition robot.
---
But also...
you can get this as an actual sticker that you can have, and stick to anything you want.
---
This sexy little machine just wants to satisfy you, but you MUST click a sus link.. But you know, my link above is totally legit. So you should click it.
Do it.
[2023 is here. Do I get a prize?]
---
---