A Zombie Shop I Once Had Came Bake From The Dead To Sell An Award For Badassery.
So a long-ass time ago, I opened a zazzle shop and I didn't do too much with it and eventually forgot about it. Then out of the blue I get an email from Zazzle saying that I sold something. I was like "Well, bullshit, I've got to see this." I looked. It was legit. I remember making the firebird, but I don't remember making a "Badass Award". I'm sure it was me, it is something I would have done.
LOL
But now I should probably see what's up with that Zazzle shop.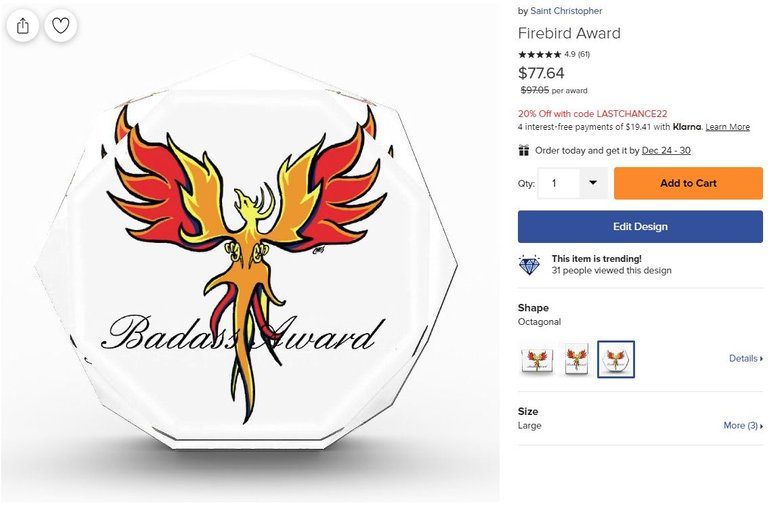 I suppose if you need to award someone a neat-looking award for Badassery, you can get one of these to do just that.
https://www.zazzle.com/firebird_award-256666222565572305
---
Thanks for reading my sorta shitpost. lol I just thought that this was a funny thing.
[Badasses should be recognized, and spanked]
---
---