First Time Making Body Art
I tried making some body art.
All I have is regular art markers.
I found an entire leg that had no art on it whatsoever.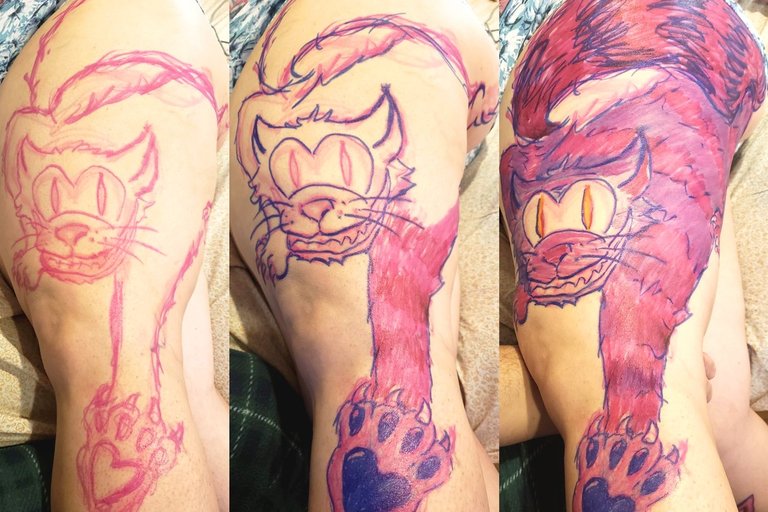 Here it is in three phases, and a close up detail shot of some of the line work.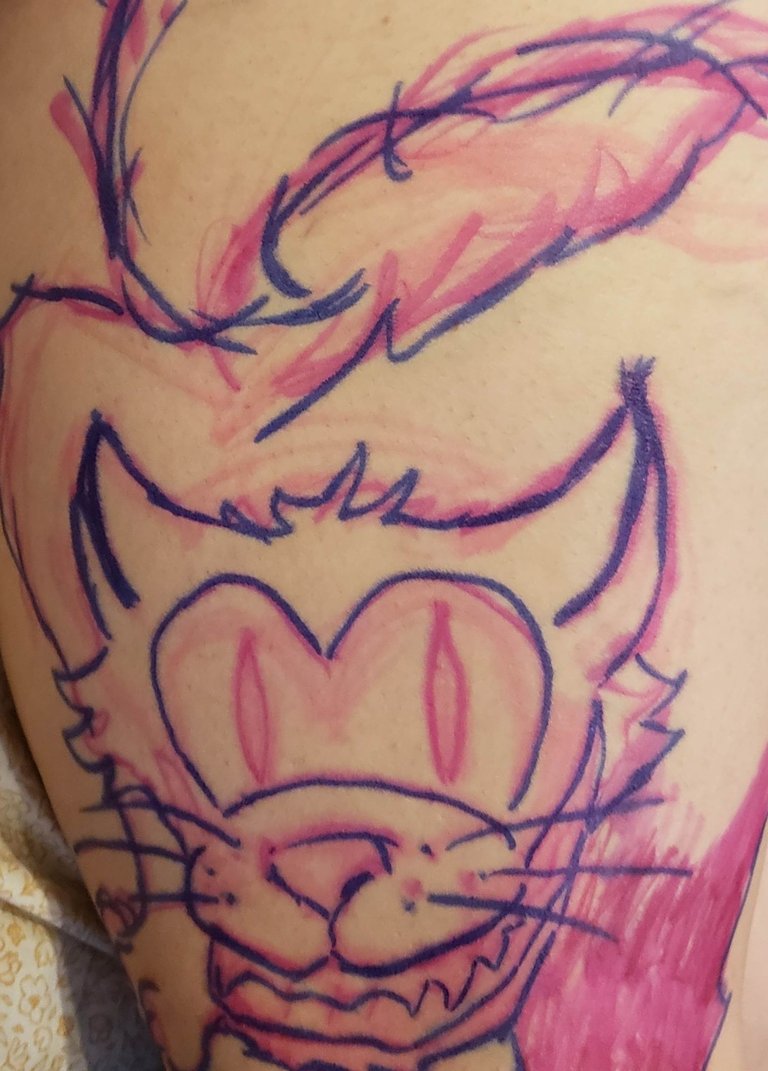 I will need to try this again with better markers, or some paint.
---
living, breathing art.
[those were regular markers, it took a long time to scrub that off lol]
---
---