Kinky Pinup Sticker and is ALSO an NFT here on the Hive Blockchain!
A new NFT right here at Hive.
She is not safe for work, unless you work in a novelty store.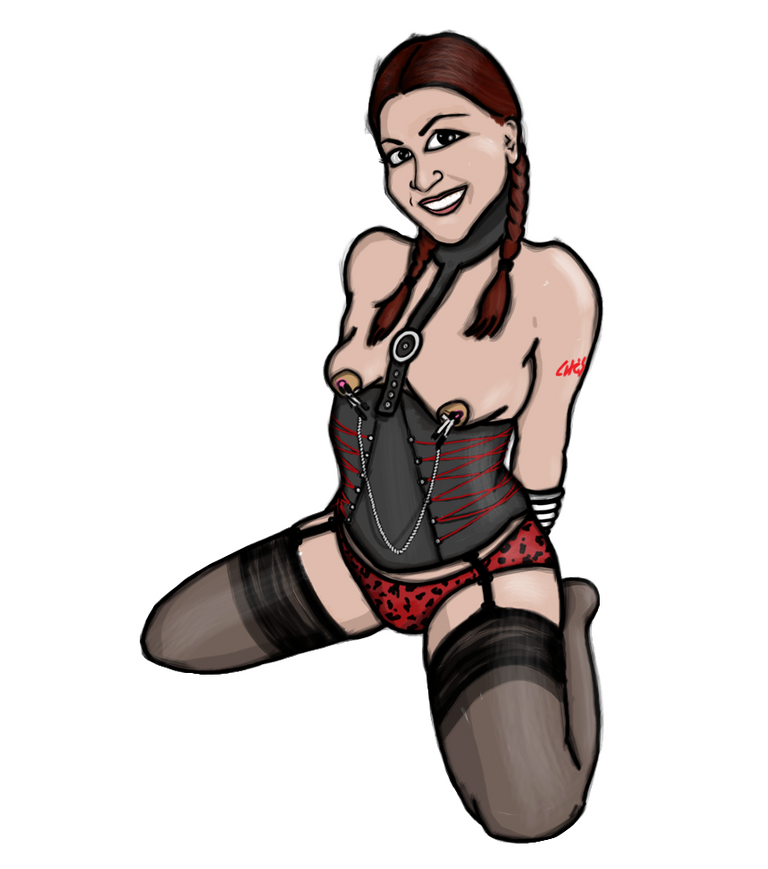 Head over to The NFT Showroom and get this single edition pinup sticker.
---
But also...
you can get this as an actual sticker that you can have, and stick to anything you want.
---
Ropes and Clamps and All Smiles.
Kinky.
[happy to serve the hive community with boobie scribbles]
---
---