An Apple a Day Keeps the Confusion at Bay- A reaction post 😀😉

Now, this is a short reaction post to @cyprianj informative post - "Wait, the remnant of our apple changed color to rusty brown; Ever cared to know why?""
Well, I did care to know why and boy am I glad I did (I am most probably 1% smarter now), I mean seriously, I thought I knew everything there was to know about this simple fruit, but boy was I wrong! Who knew that apples were such a hotbed of drama and science?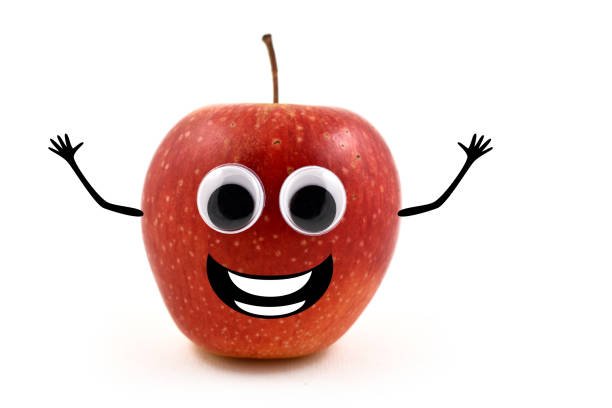 src
I couldn't stop being fascinated as I read about the chemical reactions that make apples turn brown when exposed to air. I mean, it's like the apple is having a midlife crisis or something. But You know what, I actually knew that fructose was the main sugar in apples, in addition, it is also the main sugar in most fruits. But what I didn't know is that too much of it could make your liver start producing fats. Oh, the horror! Talk about fatty Liver disease, look like we might be reviewing the popular saying "An apple a day keeps the doctor away" or what do you think?
And just when I thought I couldn't handle any more mind-blowing apple knowledge, @cyprianj dropped the bomb about malic acid. Who knew that apples were acidic? Well to be honest I kinda knew that, Yeah, of course, I kinda did, And who knew that they contained more malic acid than Vitamin C? Now that, I had no Idea about, it's like saying ''Move over oranges, there's a new vitamin king in town and it's none other than the Apple".
But the real kicker for me was when cyprianj started talking about enzymes and phosphorylation reactions. I mean, I am not really a big fan of chemistry, and now I'm supposed to understand fructokinase and glyceraldehyde dihydroxyacetone phosphate. yeah kinda skipped that... But who knew that this browning process that apples undergo on exposure was caused by an enzyme called polyphenol oxidase? And that adding a little lemon juice can prevent it? It's like a secret recipe for apple maintenance.
All in all, I have to say that I am thoroughly impressed with cyprianj's apple expertise. I mean, who knew that eating fruit could be so complicated? Next time I sink my teeth into a juicy apple, I'm going to be thinking about fructose overload and enzymes going crazy.
Thanks for the informative post @cyprianj, It made my day.
Sayonara 🖐️
Resource used
https://ecency.com/hive-196387/@cyprianj/wait-the-remnant-of-your-apple-changed-colour-to-rusty-brown-ever-cared-to-know-why
---
---