From stressed to blessed: How using a computer can help cope with stress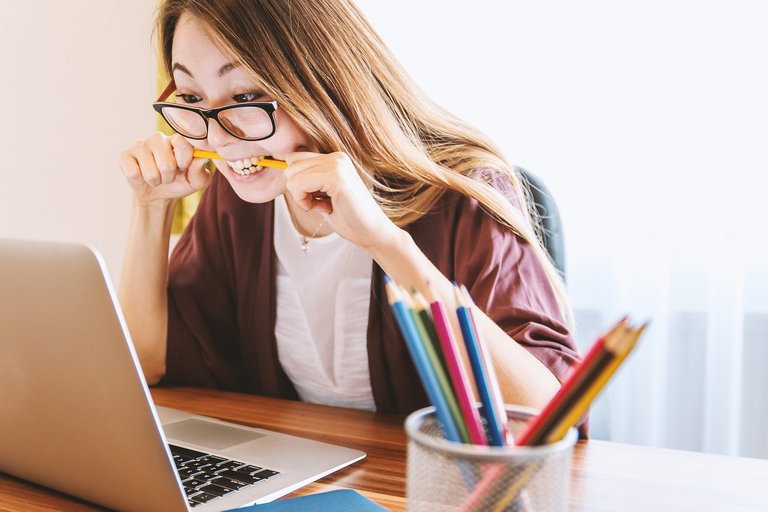 Image by Jan Vašek from Pixabay
I'm sure I'm not the only one who's experienced this: you spend all day in front of a computer, and by the time you get home you're a wreck. Your neck hurts, your eyes are strained, and you can't think straight. Sound familiar?
If you're like me, then you've probably been searching for ways to cope with the stress of using a computer on a daily basis. And luckily for us, there are plenty of ways to destress without ditching our beloved computers.
Let's take a look at some tips and tricks for relieving stress from using a computer. I hope you find them helpful – and don't forget to take regular breaks!
What Is Stress?
Stress is the incessant fear of being found out for the fraud you are (😁). It's the reason you can never switch off your work email or delete all those browser tabs. Stress is the voice in your head that tells you to do more, be more, and never relax.
For me, stress comes from using a computer on a daily basis. Whether I'm writing an article, checking my social media, or working on a project, my mind is constantly racing. The result? I feel constantly anxious and stressed out.
But there is hope. Recently, I've started using a computer to help me cope with stress. And it's working! By taking regular breaks, using calming apps, and listening to music, I'm slowly but surely getting my life back on track.
What Are the Effects of Stress on the Body?
I'm a workaholic. I love my job and I love my computer. But when I use them both on a daily basis, my love affair starts to feel more like an abusive relationship.
The stress from using a computer on a daily basis can take a toll on our bodies. It can cause headaches, neck pain, eye strain, and back pain. In fact, stress from using a computer is one of the leading causes of health problems in adults.
But before you start packing your bags and moving to the woods to live in a cabin without Wi-Fi, know that there are ways to cope with the stress from using a computer. You can take breaks, use ergonomic equipment, and practice some yoga poses. And if all else fails, you can always unplug your computer and go for a walk.
How Can Using a Computer Help Cope With Stress?
I used to be a mess. I'd come home from work, eat dinner, then spend the next four hours glued to my computer screen. I was always stressed out, always on edge. I'd begrudgingly answer emails, type reports, and update my social media profiles. And all the while, I'd be thinking about the next thing I had to do.
But then something amazing happened: I discovered the importance of using a computer for stress relief. Nowadays, I use my computer as a tool to help me relax. I watch funny videos on YouTube, play games on Facebook, and read posts on Hive (yeah go check the community #comedyopenmic for funny posts you'd be surprised how they help reduce stress). And it works – I feel a lot less stressed when I'm using my computer.
So if you're feeling stressed out, don't worry – you're not alone. Just find some ways to use your computer for stress relief, and you'll be feeling better in no time.
Thanks for reading, Sayonara
---
---