I Am Still In Love With Coffee

I am glad we have a coffee community on this site because I wish to tell you my reasons why I like coffee so much or why a retired man like me loves coffee. I would like to tell you, my father and my grandpa both were fond of coffee. So it's probably the coffee is in my genes.
I have been drinking coffee since I was 7-8 years old and my father gave me coffee for the first time. However, my mother was in a very bad mood about this and told my father that now he would stop drinking milk and drink coffee as you do.
Well, my enjoyment of drinking coffee always increase on weekly holidays when my grandparents came to visit us because my grandfather was also fond of coffee. So you must have understood by now that my love for coffee is over 60 years old and it is growing with each passing year. No, I am not saying that I have increased my consumption, but in the last few years, my knowledge of coffee has increased.
As you already know, coffee is an addiction for most people, but for me, it is an inspiration. My knowledge has increased as compared to a decade ago because now I am almost a research scholar on coffee. My love for coffee has developed over the years but has increased more than ever over the years. So, first, about the aroma. For me, nothing is more fragrant than the smell of coffee. Even when I pass in front of a coffeehouse, its pungent smell reminds me of my office days, when our coffee machine used to run throughout the day.
Have you ever bought coffee-scented candles? I have bought them and have taken great displeasure from my wife, who dislikes coffee as much as my mother used to. However, my mother was not opposed to chocolate and cola drinks, whereas my wife dislikes anything related to coca.
Although I prefer coffee without milk and sugar, or with 1/2 tsp of sugar, I try all kinds of coffee as a hobby. I especially remember those Sundays when both my grandfather and father were alive. All I will say about the smell of coffee is that when my wife makes morning and afternoon coffee, I find her more attractive. Yes, I am talking about my wife.
I can tell you that my 2-time coffee gives me so much freshness that I stay charged all day. And what can I say about its taste, which I have liked in fresh coffee? As I told you, I prefer to drink coffee without cream or sugar, but whenever I get a chance, I go to different types and try to learn the brands of different countries' preparations.
I don't like coffee because of its caffeine, but I like it because gives me some kick. Rather, it has inspired me ever since I started writing and reading after my retirement. I feel that coffee helps me fulfill my dreams and goals. It gives me the boost I need to stay focused and active. It's my afternoon pick-me-up that energizes me and keeps me energized for the rest of the day, but that doesn't mean I don't like other drinks.
It gives me a chance to talk. You might laugh after reading it, but I like to talk about coffee. I think people feel happier talking over coffee in a coffeehouse. We have a coffee chain similar to English and American cafes. We have India Coffee House. They offer coffee at the lowest price, and they don't mind how long you sit there, no one will ask you to leave or need to order anything else if you want to sit there for long duration.
Our writers, poets, and literary critics frequently sit there and debate, and yes, even small politicians and journalists sit there and speak their minds for hours on end. I think there is nothing more comforting than seeing the bearers in their typical dress, just as it used to be when this chain of 400 coffeehouses all over India was established in 1958. I love going for a coffee, in this chain in different cities, which has become a trend for older cultures in our country. Conversations over coffee make sense for me, as I've had a lot of outstanding and meaningful conversations with so many people over coffee.
Believe it or not, coffee helps me relax. As I mentioned earlier, from its aroma to its taste, and its overall feel, I think it's natural for me to feel relaxed when I have a cup of coffee in the morning and afternoon.
When I first started liking coffee, my father made it, and I got into the habit of making coffee much later. From the French press to how to make espresso coffee at home, I now know many ways to make coffee. I have some coffee-making equipment, but my favorite one is my percolator. And let me tell you, I have no intention of collecting any more coffee equipment at this stage of my life. My preferred method of making my coffee would be the percolator and black coffee.
I have an ex-colleague and neighbor, 2-3 years younger than me who also enjoys coffee, but all he needs is 3/4 cup of milk, 3 teaspoons of sugar, 1/2 inch of ginger, cardamom, and a couple of cloves, and cinnamon. It's his coffee. He often asks me, "How do you drink this hookah water?" and I answer, "You should drink milk."
No, I have not traveled all over the world but only a few countries, but coffee is found everywhere in the entire world and also grown in many places. This means that coffee is not the same everywhere, but the local people have made it according to their own recipes. If you are a lover of coffee and like it, I should mention here that I am on another similar site where people of different origins, mostly from Latin American countries like Colombia and Venezuela, are my friends, and in our conversation, we discuss what kind of coffee we drink. I enjoy their knowledge and how they process their coffee. Coffee making is truly an art, and it is different everywhere. The experience of coffee and its varieties is really enjoyable.
Yes, I was talking about various coffee houses and why I like these cafes because they love me and all their customers equally. Even if you know the recipe for their coffee they will tell you how to make it. It is great fun, especially for a newbie like me. Because they tell you everything, step by step, that leaves no room for error.
I was in a cafe in Ooty, situated in Nilgiris in South India at a height of 2200+ meters from sea level in the first week of April, where you get to enjoy a different coffee culture. I found that coffee different in Ooty at India Coffee House with a South Indian touch. Incidentally, Nilgiris is famous for its coffee growing and is an established coffee brand.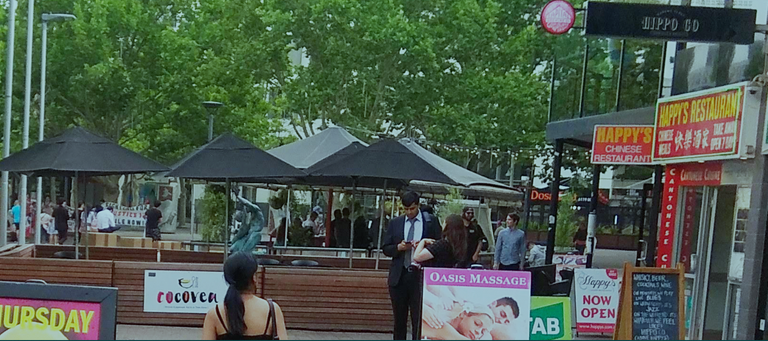 Image my album- A Cantonese Chinese Restaurant in Ooty
In the end, I would like to tell you I have now passed that age when a man (woman or anyone) takes photographs before entering a restaurant or cafe, again as soon as he reaches his table, before the order is served and then after the dishes are served, before eating, in the middle of the meal, and finally when the bill comes. They keep taking photos and sending them on social media, almost live. There are no such photos I have in my collection. I am not on many social media sites. I mostly take photos of tourist attractions for my personal album.
Image from my album
---
---