A Seamless Way To Earn Crypto Using Twitter Account
The use of the Web2 platform can not be ruled out in the world today because that's what the majority of people are using in today's world to communicate. Just a few are aware of how easy to monetize daily activities on Web2 (e.g. Earning Through Twitter Activities).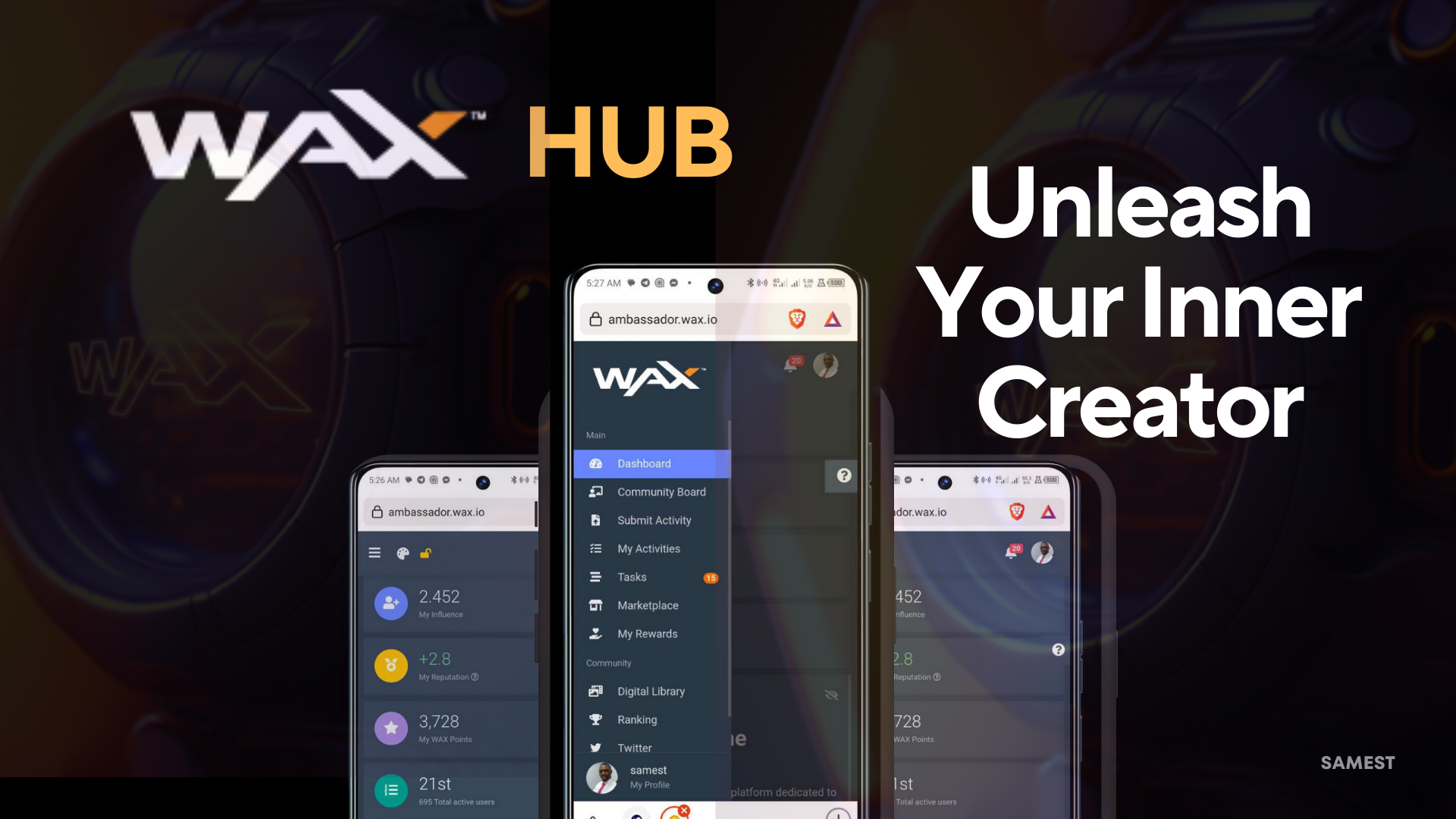 How familiar are you with WAX Blockchain?
This is simply the most proven Web3 ecosystem for gaming and NFT. This blockchain always seeks how to make its users happy and deliver opportunities that command reward unto them. In time past, the WAX blockchain creates opportunities for streamers through Twitch as they earn $WAXP, also on Telegram and now Twitter through the Social Mining solution DaoLabs launched.
How Does It Work?
Through your Twitter account connected to WAX Hub, you earn WAX points when you create WAX-related content on your Twitter account. When you start to create this content, you draw the attention of the whole WAX blockchain to your profile and an easy way of increasing your follower is high.
Right here on Hive, this exercise has connected me to WAX blockchain believers e.g. @bigtakosensei
In his comment,
Love the work on wax hub! Having a lot of fun with that there!
This shows that community members are enjoying what they are doing daily.
Let's connect on WAX Hub and have a chance to earn your reward in $WAXP, badges, NFTs, and many more.....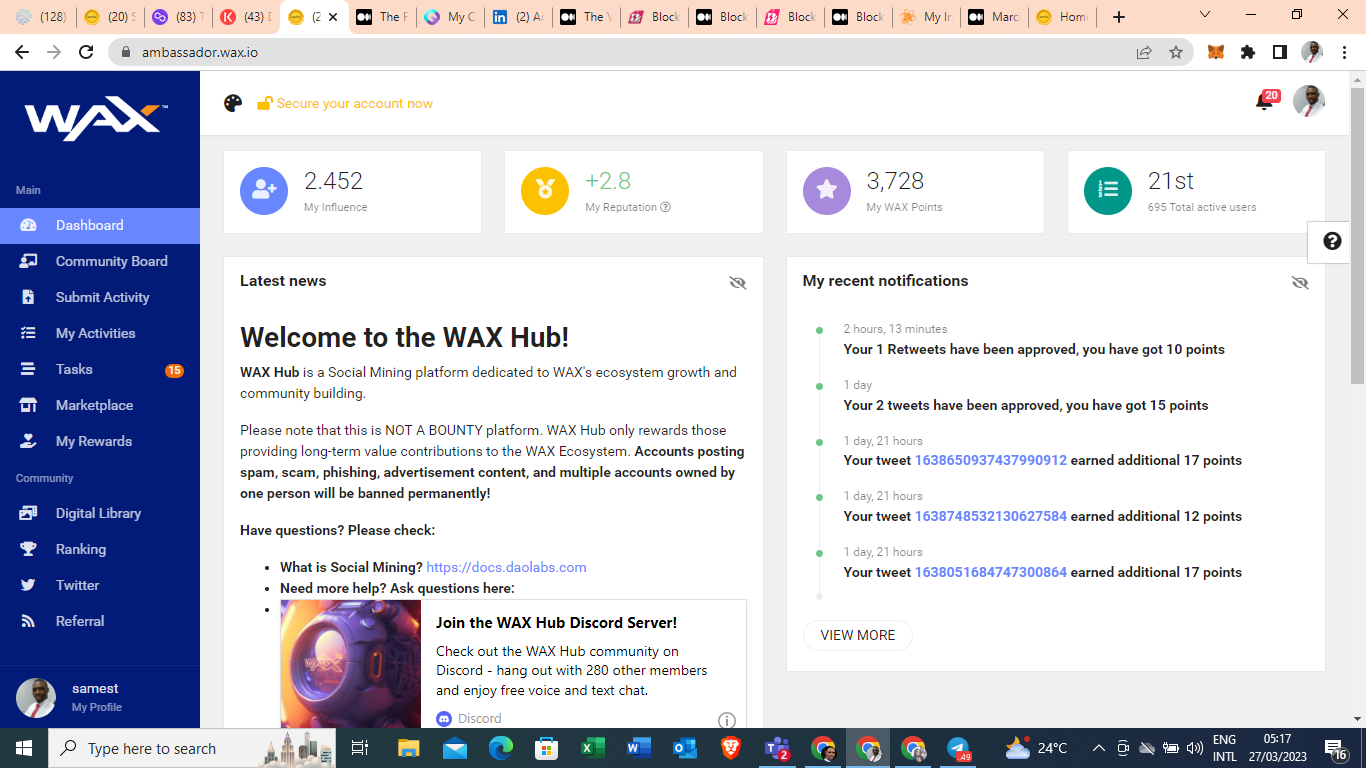 It's easy to join because you only need your Twitter Account.
Connect with WAX Hub and become Wax Ambassador via your activities which automatically brings rewards in $WAXP, Badges, and NFTs to you.
Now, Let's connect!..... Read More About WAX HUB Here
Posted Using LeoFinance Beta
---
---