Building a Good Network With People
In life, there is no one that can achieve success absolutely alone. That is, for success to come, there must be an external input from others. This is why it has been said that any successful person you see today is a subset of another success person. For this reason, it is good to build a good network with people. It is not surprising that it is the relationship that people build with others some years back that are now considered as "connection". Remember, the idea is to build friendship, not to inherit enemies.
Image from Pixabay
No matter how someone looks like at the present moment, do not look down on them because of their condition, because it may be the same person that may be your salvation tomorrow. As long as you cannot predict the occurrences of the future, you cannot rule off anyone as being useless to you. More often than not, many people eventually need the services of the same person that they had looked down on in the past. This is the reason you need to form good relationship with people.
Even if you do not see yourself needing the services of the person, it is not an enough reason to treat them anyhow you like. At some points in your life and at certain situations, you will still need the inputs of others to access the next phase of yourself. In reality and looking at it holistically, there is not absolute self-made individual, neither is their an absolutely independent individual. Everyone needs someone else to survive. So you have to build your circle wisely. Remember this popular saying:
Your network is your net worth
You need to make acquaintance with the people that have the same ideology as you and are enroute in the same life's journey as you are. With that, both of you will benefit from each other's input. The truth is that, there are some inputs that you can easily get by forming good relationships with people. It is not the kind of relationship that is based on parasitism but the one of mutual benefits - that is the one regarded as good relationship. To build a good and lasting network with people, you also have a part to play. First of all, you have to also ask yourself what you are contributing and bringing to the table.
More so, you have to also look out for others, and they will reciprocate when it comes to your turn. It is what you make happen for others in their time of needs that will also be reciprocated to you. While growing up, there was a boy within the neighbourhood that likes to share things with other kids from the neighbourhood. Those times, when we played street soccer, he was normally the one to bring the ball and all. He soon became the favourite of the kids in the neighbourhood.
After a few years, most of us moved out of the neighbourhood including the boy and everyone went their ways and we lost contact. Many years later, I stumbled into the guy again. I was doing my internship in one organisation and he walked in to run some services. I was so happy to see him and I quickly remembered his kind gestures. So I also needed to help him in connection with the services he required. Even when it was not within my power to do so, I had to press, moved and made sure the services were done. You can imagine how happy he was. I was also very happy to have helped a kind soul. You see, there are sometimes that what could save us in certain situations might just be the acts of kindness that we did in the time past and the friends that we made from way back.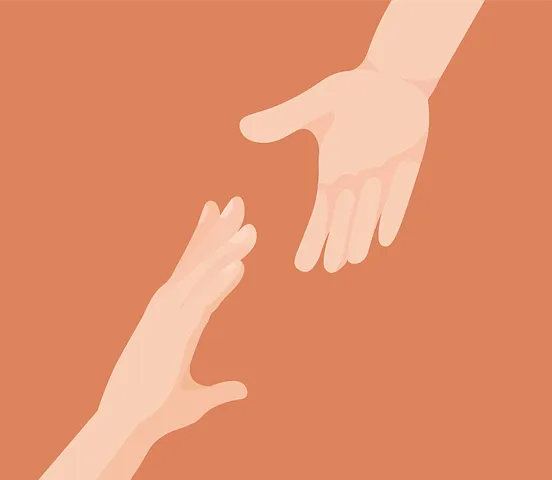 Image from Pixabay
Whatever you do today and any friendship you make, you should have the future in mind. However, to make friends which will build up your network, you should also make yourself friendly. Many people need good friends, no doubt. But the question is "are you also the good friend that someone will need?" Think about this.
Thanks for reading
Peace on y'all


---
---