A Brief History About Nigeria You Might Like - "Women"
My previous articles where I talked about Nigeria - the Japa Wave, Traffic Jam and the rant on fuel scarcity brought a lot of attention to my blog.
It is pleasing to see that a lot of you are interested in the matters of this country. I used to think of @edicted, @selfhelp4trolls & @dreemsteem when It comes to Hivers that talks & Support Nigerians. well, I think there are alot more... Just take a look at this post... Written by @trumpman... Nigerian Vibes!...Really funny header and post :)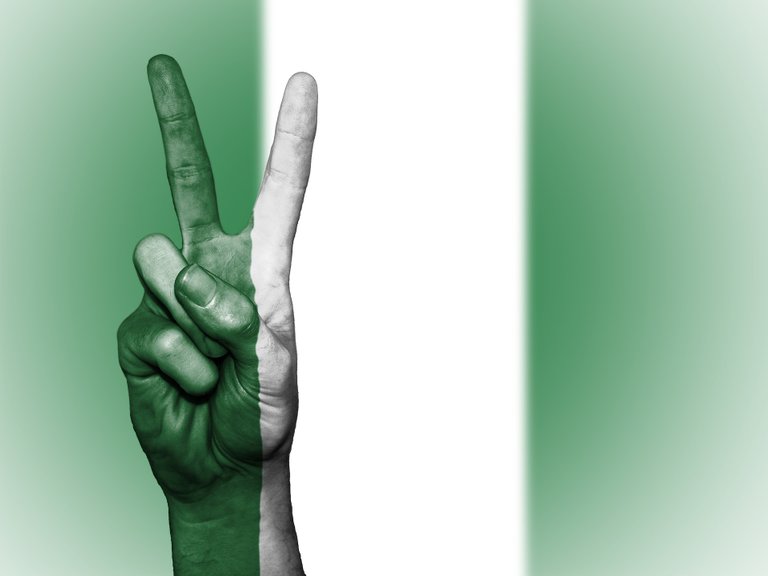 Image by David From Pixabay
As a good patriotic citizen and with the country's independence around the corner, I have taken it upon myself to centre all my articles for this week on my great nation. Maybe this time, I might say good things and not condemn the government. It is a not so easy task but I promise to try my best. So without further ado, let us get into what we have on the menu today.
Introduction
Taking a walk down memory lane, Nigeria has had many people who have made their mark, be it in politics, education, religion, etc. Some of the popularized names are Nnamdi Azikiwe, Herbert Macaulay, Samuel Ajayi Crowther, Obafemi Awolowo, etc. Right from primary school, I have been taught that these people are the reason Nigeria got her independence. While this is not false information, it is not however not complete. It is worrisome how we have intentionally excluded Nigerian women from the story. They are women who have saved their people during the pre-colonial era to the pre-independence period and even up till date. Sure, they are few compared to the men but we cannot chose to omit the fact that they worked and are indeed legendary. So in today's article, I shall be discussing prominent women in Nigeria's history.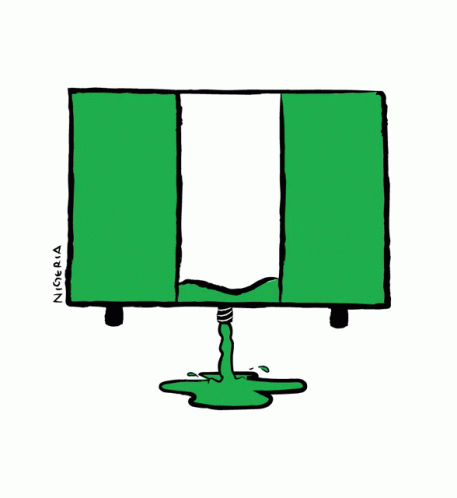 Prominent Women In Nigeria's history
In pre-colonial Nigeria, we have women who saved their people from complete ruin and destruction. In the 12th century, there was a legendary Yoruba queen from Ife. Her name was Queen Moremi. Moremi is known for her strength, courage and beauty. Her story is quite a popular one in the Yoruba land and even Nigeria as a whole. Books have been written and movies have been acted in her honour. When Moremi was queen, the people of Ife were constantly at war with a neighbouring tribe, Ugbo warriors. They had strong soldiers and always defeated the people from Ife and took them as slaves. It was Queen Moremi who took it upon herself with determination to save her people.
In order to do that, she went to the spirit of River Esimirin to offer sacrifice so the goddess could help her discover the weakness of their enemies. On the Ugbo people's next raid, Moremi got herself captured and she was taken away alongside other people as slaves. When she got to the land, she was able to get married to the Ugbo king with the help of Esimirin and her striking beauty. After gaining the trust of the people, she was learnt their weakness. . The Ugbo people dressed like masquerades with grass. If anyone passed them with a torch, they would be defeated. With this information, she left for Ife and told her people.
After so many years of oppression, the people of Ife and the great Yoruba nation was saved. Queen Moremi was not the only woman who saved her people from destruction. There was also Inikpi of Igala who offered herself to be buried alive so that the gods could save her people being wiped out by the Benin People. It is safe to say that without these women's selfless sacrifices, the Yoruba and the Igala tribe might have been non-existent. This is not something that should be kept at the side.
Queen Amina of Zazzau
The battlefield and the economical field did not lack the presence of women. Queen Amina of Zazzau, current day Zaria in the Northwest region can be used as a primary example. Before Amina became queen in the mid sixteenth century, she served in the military and later became the head under her brother's leadership. After his passing, she became queen. She's popularly known as the warrior queen as she had the strength of a man. During her 34 years rule, she led her people to battles and expanded their territory. She also opened trade routes and the people enjoyed commerce amongst other nations. As a result of this, they enjoyed great wealth to the land. Queen Amina is also responsible for the cultivation of kolanuts in her territory which is still planted and consumed till date, majorly among the Hausas.
It is worthy mentioning that they were Nigerian women who were fully politicians and played roles in universal enfranchisement, improvement of educational and healthcare sector, fight against injustice from colonial authorities and contribution in the demand for independence. For the case of this post, my focus shall be on Fumnilayo Ransome-Kuti, Margaret Ekpo and Gambo Sawaba.
It is insulting that Fumnilayo Ransome-Kuti has been reduced to the first woman to drive a car in the country and the mother of the popular Nigerian musician, Fela. Beyond that, she was a prominent politician and women's right activist.
Before she fully delved into political activities, she taught women in the market how to read and write together with domestic labour like sewing. In 1940s, she formed Abeokuta Women's Union where she led them to protest against the local authorities for the unfair imposition of taxes on market women. She fought by contacting newspapers and signing petitions.. She became one of the founding members of the National Council of Nigerians and Cameroon(NCNC) and was the only woman in the delegation that was sent to London to protest against a proposed Nigerian constitution in 1947.
While she was in Abeokuta, Margaret Ekpo was in Aba mobilizing women to join her political union, Aba Township Women Association (ATWA) using salt. After the second world war, salt became scarce so she bought every single one in the market and would only sell to women who were members of her union. Her influence turned out to be successful when the number of women voters were more than men in 1955. She won an eastern regional seat that allowed her to fight consistently against the role colonialism played in sidelining women. She also advocated that girls should be given equal access to scholarships and for the employment of women in broadcasting corporation. Under the umbrella of NWU, Margaret Ekpo, Fumnilayo Ransome-Kuti, Gambo Sawaba travelled round the country to mobilize women to fight against oppression from colonial rule and demanded for women's ability to vote. In 1954, women in the southern and eastern region were given their voting right. She was a member of the parliament from 1960-1966. She was also a delegate at the Nigerian constitutional conference in 1953, 1957 and 1959.
As the Southern and Eastern region of the country had their warriors, the Northern region wasn't lacking. Gambo Sawaba who joined politics at an early age of 17 actively fought against child marriage, unpaid and forced labour. She was an upholder of girl child education and northern women's participation in politics and business. Served as the chairman of Great Nigeria's People Party (GNPP) and elected leader of the women's wing of Northern Element Progressive Union ( NEPU), she is also the most jailed Nigerian female politician who was imprisoned sixteen times for her sheer doggedness. For an Hausa and Muslim woman, her activitism was more gutsy.
Nigerian women are all-rounders that is why they are not lacking in any field. The medical field in Nigeria was blessed with two women, Dora Akunliyi and Stella Adadevoh whose legacy would live forever. Dora was the director of National Agency for Food Drug Administration and control (NAFDAC) from 2001 - 2008. She is notable for tirelessly fighting against production of counterfeit drugs in Nigeria and she had immense success. In July 2014, the first case of Ebola entered Nigeria. Stella contained the spread of the virus by preventing the first case from leaving the hospital. Despite the lack of adequate medical facilities, she was able to create an isolation centre, procured protective gear, educated the staffs about the virus and contacted health bodies. It is because of her act of bravery that Nigeria was declared Ebola free in October of the same year. Unfortunately, she lost her life to the virus.
In Conclusion...
it is unfair to these women to have their stories and humanitarian services pushed aside. Everybody should know them and they should be written boldly in historical books and not just a cursory mention. A lot of people do not know these women. If you ask an average Nigerian who they are, I'm certain the most they know is their names. We have seven naira notes in Nigeria but only one, the N20 note bears the face of a woman. I think as a country we should do better to uphold the legacy of these brave women. Let us say their names.
At least now you know the first woman that drove a car in Nigeria!
What did you learn from reading this post? Feel free to share your thoughts in the comment section. October 1st is Nigeria's independence day!
https://en.wikipedia.org/wiki/Margaret_Ekpo
https://en.m.wikipedia.org/wiki/Funmilayo_Ransome-Kuti
https://en.m.wikipedia.org/wiki/Gambo_Sawaba
The Rest are from confirmed sories I've read.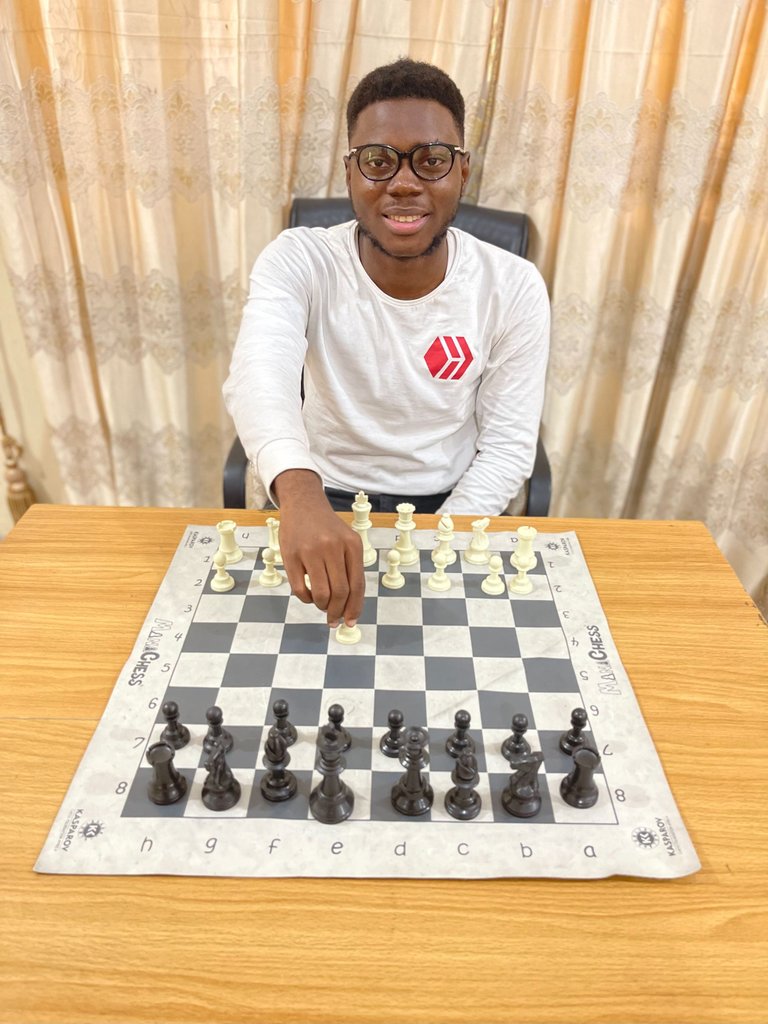 I am @samostically,I love to talk and write about chess because i benefited alot from playing chess. sometimes i share my thoughts on life in general and i write about my love for hive!
I love to engage with others and i love communication. I believe life is all about staying happy and maintaining peace.

♟♟♟♟♟♟♟♟♟

Thanks For Reading!
---
---