Happy Independence Nigeria! Or…not?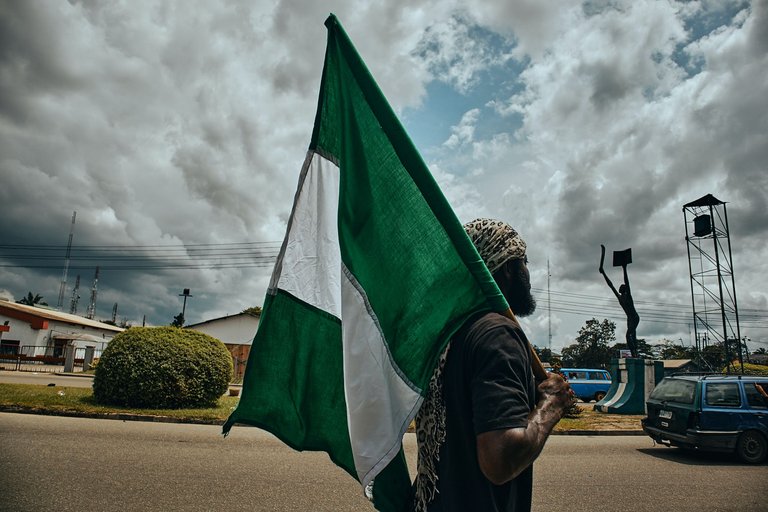 Nigerian flag by Emmanuel From Unsplash
---
Introduction
---
It was an unforgettable event in history, perhaps, it could not have a more historical setting when it all began in 1914, Lord Frederick Lugard famously merged two protectorates, defying geography, and language to become Nigeria, our today's Nigeria. One could remember the past, between 1914 and 1960, the flag of Nigeria was a British blue ensign with a green star of David surrounding a Tudor crown with the white word "Nigeria" engraved under it on a red disc.
However, on the 1st of October, 1960, something epochal happened. At midnight, on the 30th of September, 1960, it was announced to Nigeria and the whole world that, "Nigeria is a free and sovereign nation. "Following this was the ceremony of the lowering of the British Union Jack flag and the hoisting of the Green, White, Green, Nigeria flag for the first time.
The Nigerian National Anthem, Nigeria We Hail Thee, played by a mass band, was also sung for the first time. And, on a Friday, the 1st of October, 1960, Nigeria became a sovereign nation with 35,000,000 people! "Nigeria is now indeed an independent sovereign nation." The first prime minister, Sir Abubakar Tafawa Balewa had proudly said.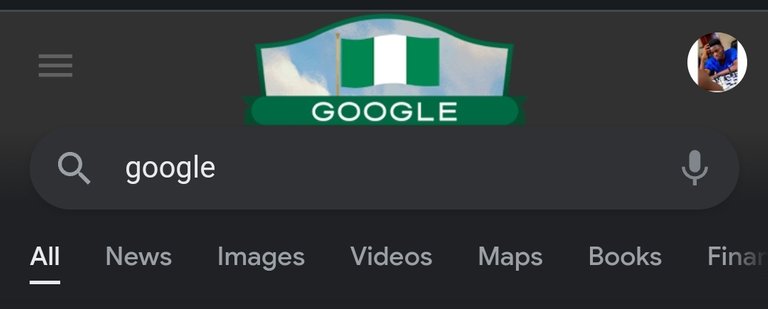 Google does this every year..weird!
---
The Irony
---
The Nigerians at that time must have also rejoiced full of hope and future. The Prime Minister had also claimed at that time that the elected representative of the people will be concentrated on proving that they are fully capable of managing the country's affairs both internally and externally; however, after sixty-two years, Nigerians seem to be reconsidering these words.
in 1967, Nigeria witnessed her biggest civil war that lasted until 1970. The eastern part of the country wanted to break away to form a sovereign nation, Independent People of Biafra (IPOB). The war that lasted for 3 years led to the death of over 2 million Igbos who died majorly of starvation. Many scholars argue that the 1914 almagamation is the remote cause of the civil war. Up till date, there is still resentment between the Igbos and other tribes in the country.
In 1999, Nigeria finally became a democratic state after twenty-nine years of uninterrupted military rule, with exemption to the four years when Shehu Shagari became president (1979-1983). This new era was ushered in by Olusegun Obasanjo (1999-2007) and we have had four presidents till date.
In 2022, Nigeria is a country with a population of over 218 million people making us the most populous African country and black nation in the world. It is also the sixth most populous country in the world. It is a highly heterogeneous state with rich diversity of over 250 ethnic groups. With the largest population and biggest economy on the continent, Nigeria is referred to as the giant of Africa.
---
Nigerians Make Nigeria Fun!
---
One of my favourite things about Nigeria is the food and people. Although Nigerians are not the best people morally which is a bit ironic for people who are overzealously religious, I cannot help but love us.
Nigerians are the funniest people I know and what always does it for me is how creative we are with banter and jokes. With the rate at which we drag for the best jollof on the continent, one would think that is our best meal but it is so far from it.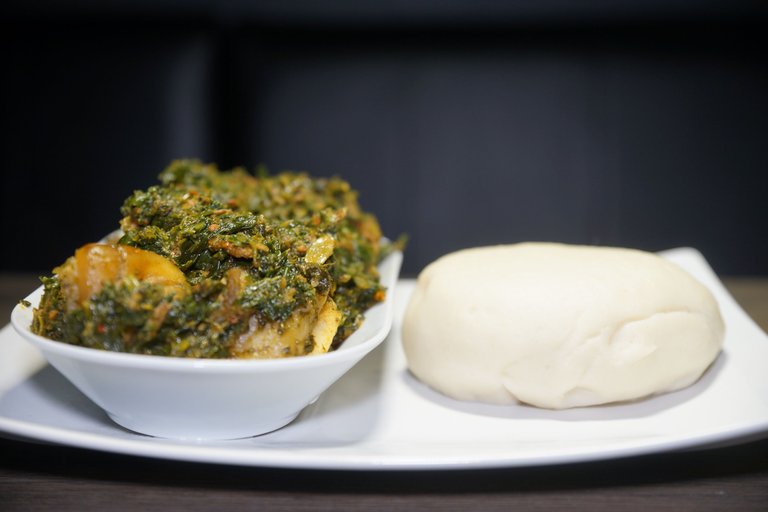 Image From Unsplash
Jollof cannot be the "goat" of all meals when we have pounded yam and egusi, starch and Banga, Amala and Ewedu, Fufu and Ofe nsala. I can go on and on. And our street food, the absolute best. Imagine a life without suya?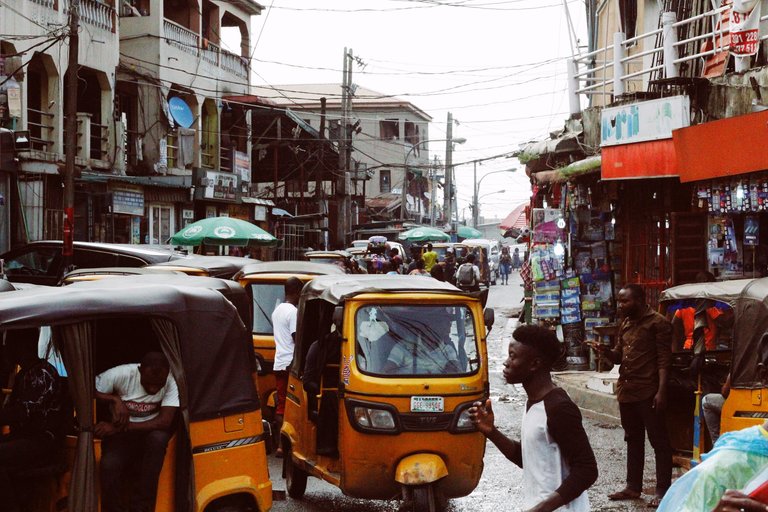 Lagos, Nigeria by Muhammadtaha Ibrahim Ma'aji From Unsplash
---
Sad Reality
---
For other countries, independence is a day of joy and celebration.
But for Nigerians, it is just a holiday where you can cool off all the stress from work and catch up with family and friends. They do not care about the significance of the day or bother to even tune in to watch the president's speech. "Happy Independence" but as a country are we really happy?
For the umpteenth time, Nigerians seem to wonder if the country is truly free, be it economically, socially, or in other aspects of life. The huge decline in the educational system is no longer news. Potholes in all aspects of the country while the leaders leave the common people to groan in pain without sympathy. The civil servants are cheated with only a meager wage, the students are abandoned, and youths are deceived but the ruling class has an access to wealth that is shrouded in secrecy.
Nigeria is rich, but the common people are wallowing in abject poverty. We ask ourselves, why? Graft and corruption have become endemic and insidious in Nigerian society and governance and leadership have continued to lack integrity and legitimacy. On the other hand, perhaps we could say that the mantle of leadership that was given by the British Governor-General of Nigeria sixty-two years ago had successfully impoverished the country as the purpose of leadership has been abused for decades. What then is there to celebrate when the inflation rate skyrockets on a daily basis?
Why should we match on the streets and sing high praises for a country that has sent her talents to another man's land? Or is it a thing of joy that the police force bullies innocent citizens? Why are you telling students who have been out of school for almost 8 months Happy
independence? What is truly happy about it?
Bottom Line
I want a Nigeria where the lives of citizens would be valued and protected. I dream of Nigeria where human rights and the rule of law is upheld and respected. I dream of a Nigeria where the government provides good quality educational systems, healthcare and basic infrastructures. The Nigeria of my dreams is one where the government serve us the citizens and prioritize our interest. I want a country with competent leaders who are invested only in the development of the country and not what goes into their pockets. I want a peaceful Nigeria without ethnic and religious militancy. Most importantly, I want a country as sweet and satisfying as our food. Until then, we cannot celebrate the independence our past leaders fought for.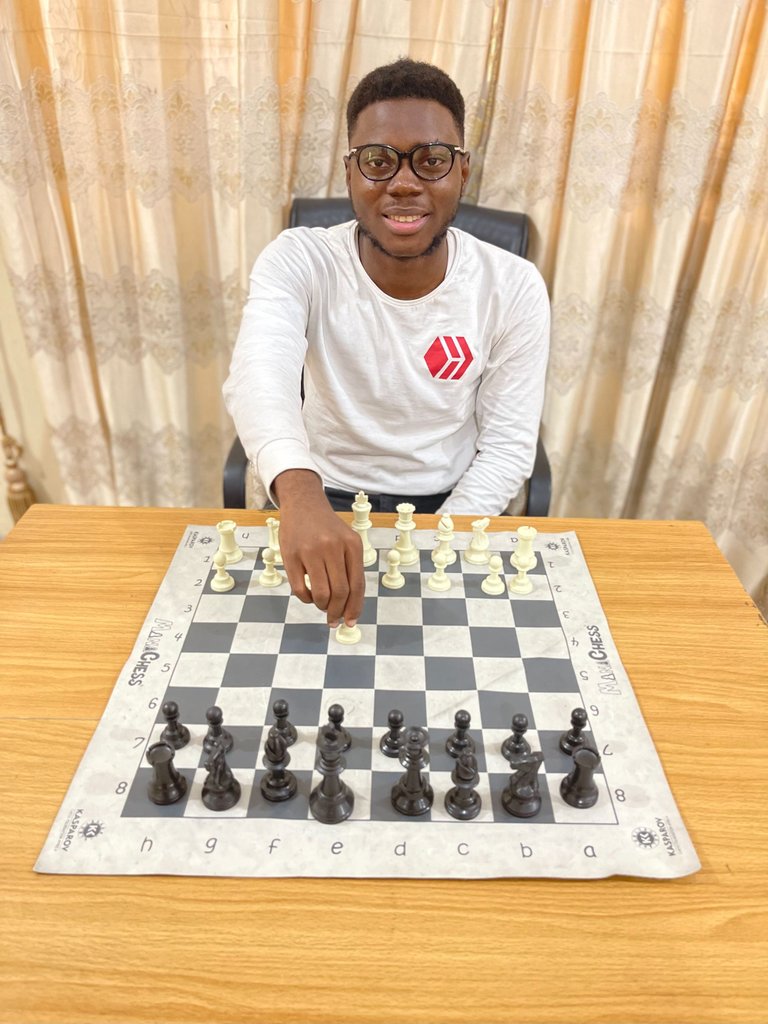 I am @samostically,I love to talk and write about chess because i benefited alot from playing chess. sometimes i share my thoughts on life in general and i write about my love for hive!
I love to engage with others and i love communication. I believe life is all about staying happy and maintaining peace.

♟♟♟♟♟♟♟♟♟

Thanks For Reading!
---
---