HiveChess Game Analysis: A Battle With the Highest-rated Player!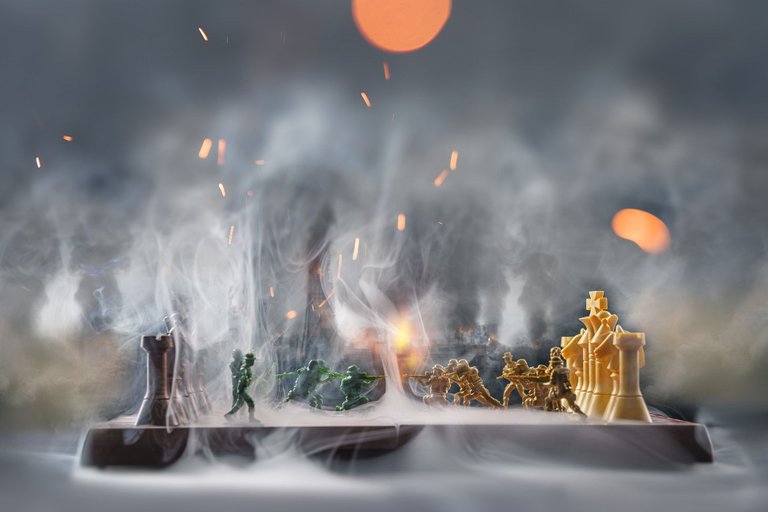 Hello chess lovers,
Another Exciting tournament organised by @stayoutoftherz was played today. To be honest, these tournaments are getting super tough. I played well today yet, top 3 was far from me. A 2192+ performance could only earn me 5th place. Its a kind of my highest finish this season. Its a spot to try and beat next time.
In this post, I want to look at just one game. It's a game that reminds me why i never did pursue my chess career. True, financial problems hindered me however, a younger me also failed to create a balance In my tactical play.
I play lines that get me into very attacking position with imbalances but 70% of the time i lose because of my Indecisive Moves!
I've said too much, Let's go straight to the game.
@Sanostically (2098) Vs @maestroask (2594)
Aside the big rating difference, @maestroask has been dominant in his games this season and has beaten me once already heading into this game.
I figured the best way to win a game is to be very aggressive and that i did. I didn't get the result I wanted but at least, I enjoyed the game.
1.e4 d6 2. d4 g6 3. Nc3 c6 4. Bc4 Bg7 5. Be3 e6 6. Qe2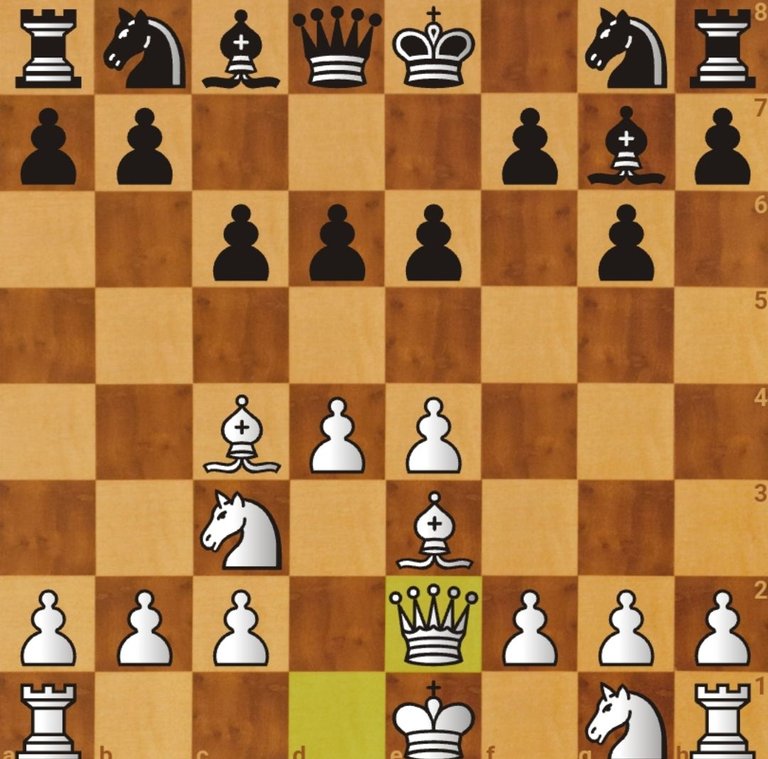 After 6.Qe2, I showed intent of castling Queenside and advancing my f-pawn attacking the center quickly before he castles. This way I can get a good attacking position.
6.Ne7 7. O-O-O h6 8. f4 a6 9. d5!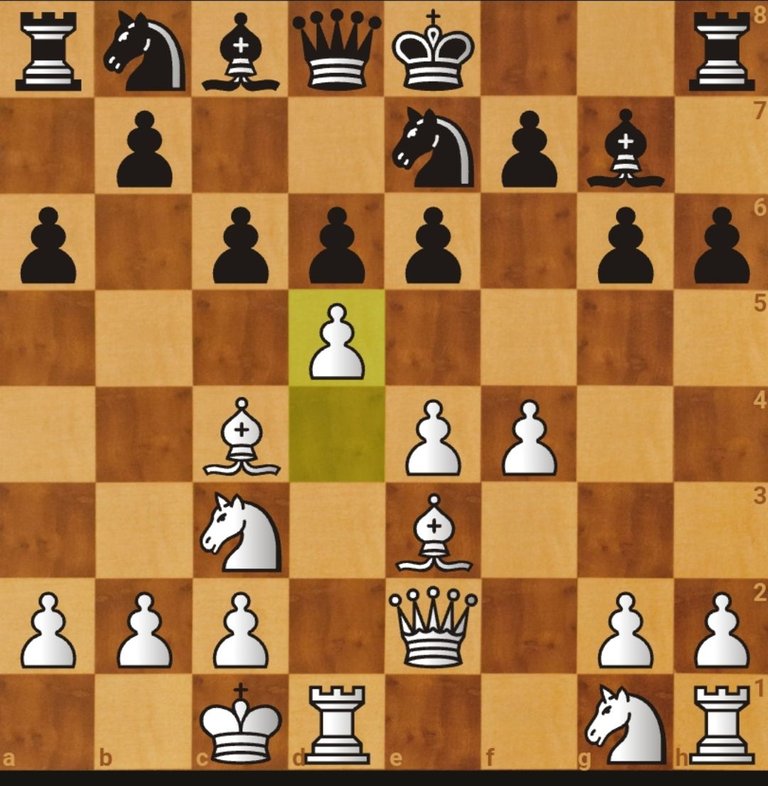 9.d5 might not have been the best move in that position, Infact the engines might consider it a dubious move, However I played it to force 9.b5 from black.
After 9.d5, I played the sacrificial dxe6! Leaving my bishop hanging. To be honest after this move, I already envisage a attacking position which I would have to make decisions.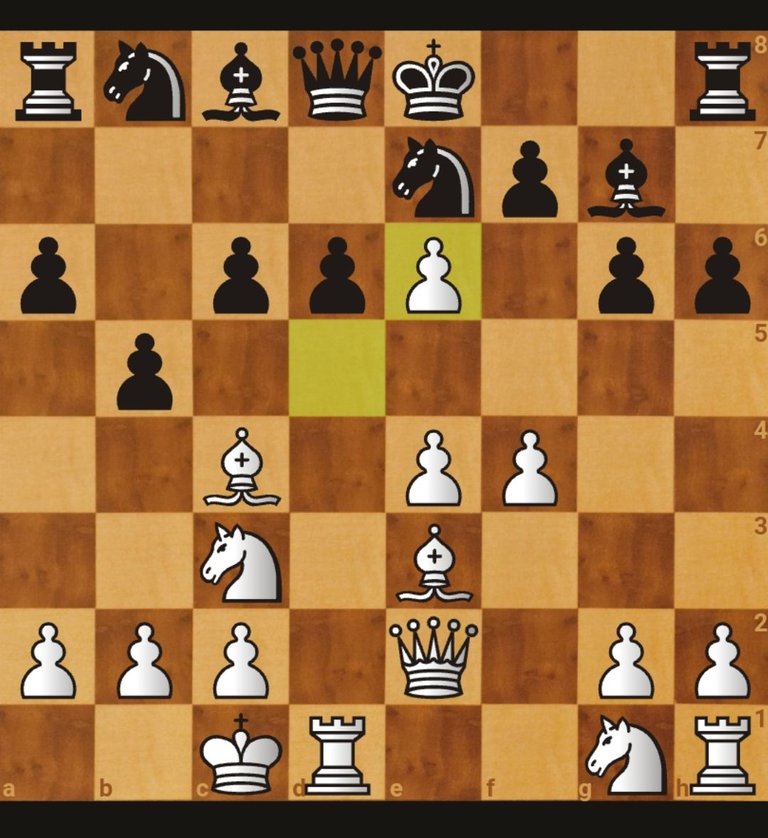 10. dxe6 bxc4 11. exf7+ Kxf7 12. f5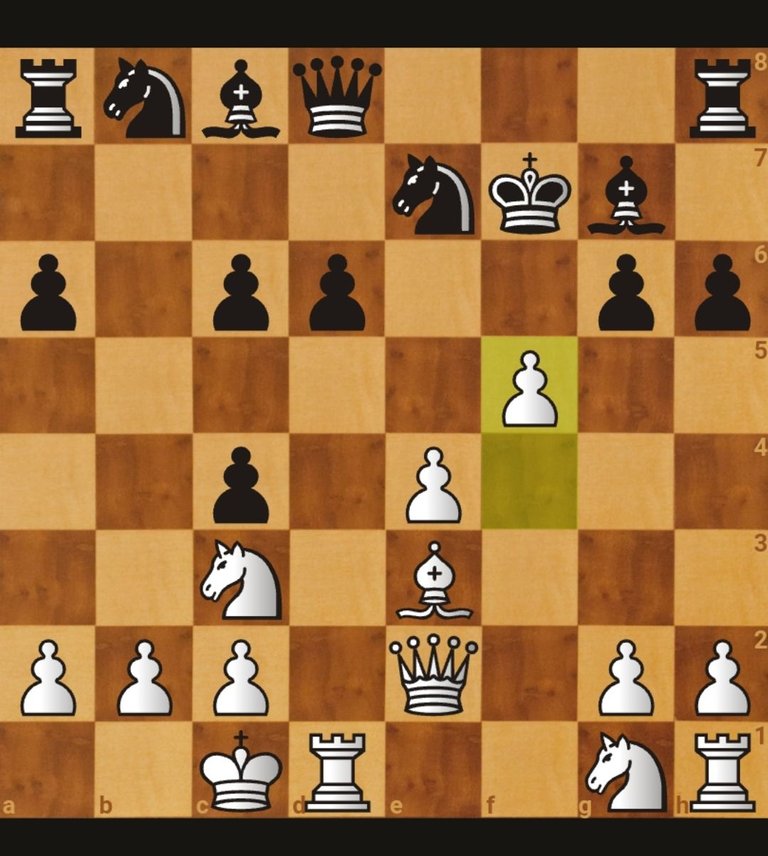 I tried f5 to try and open up space to attck the king. The next couple of moves gave me an advantage that brought me to the critical point.
12. gxf5 13. exf5 d5 14. f6 Bxf6 15. Rf1 Kg7 16. Rxf6 Kxf6 17. Bd4+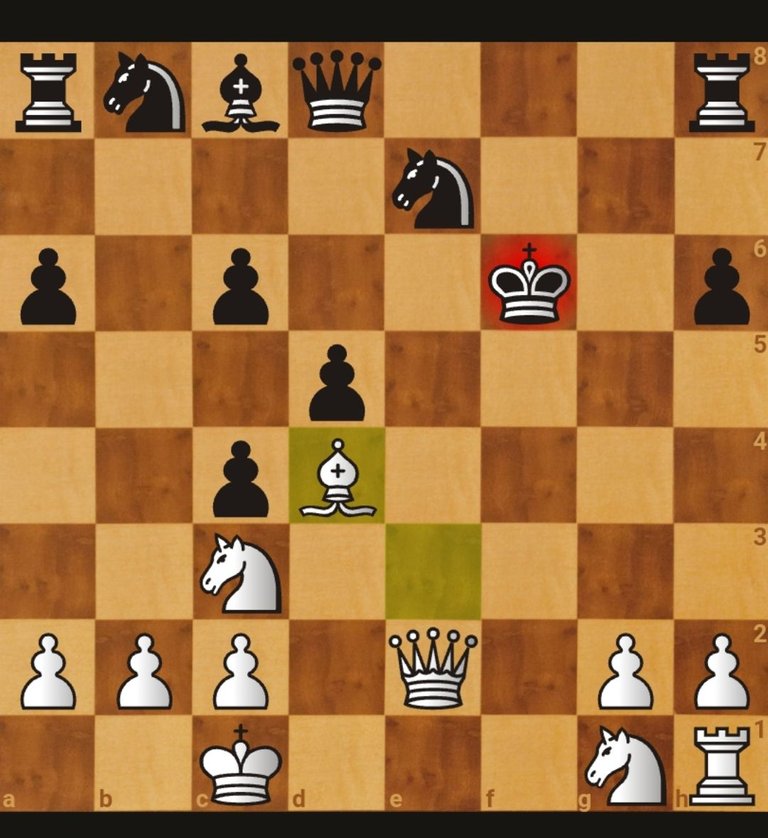 Black played here 17.Kf7
Take a look at the above position. White is down a Rook but has the black king in a very difficult position. The engine says the position is equal or white has a slight advantage, but honestly It's difficult if white actually plays well, Infact white could outrightly force a draw here.
I played 18.Qh5+ here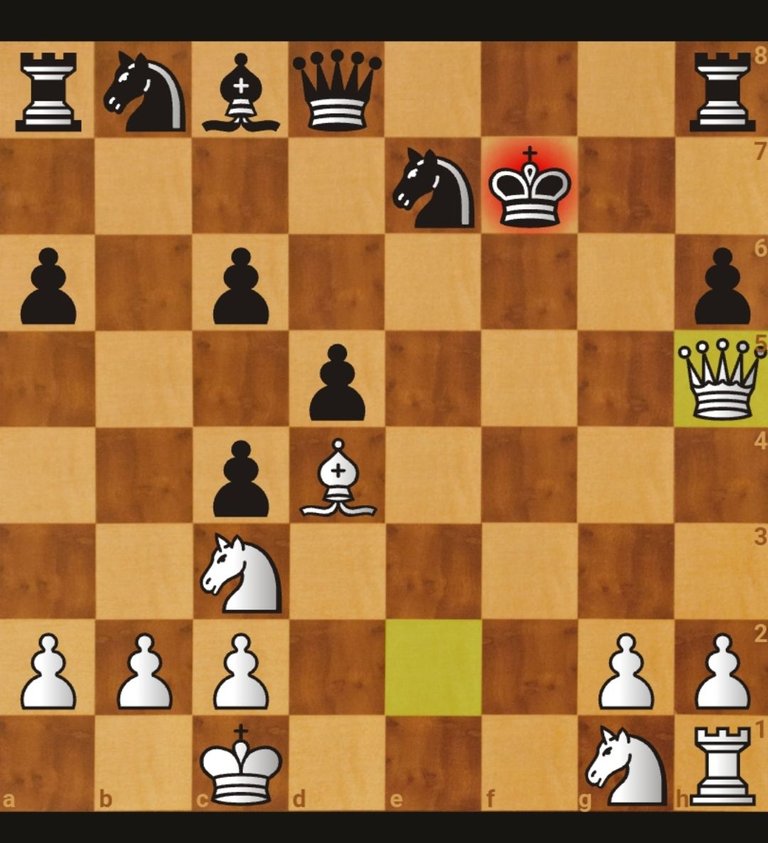 The computer prefers 18.Qf3+ after which the game can continue for long. With what I played I should have settled for the easy draw.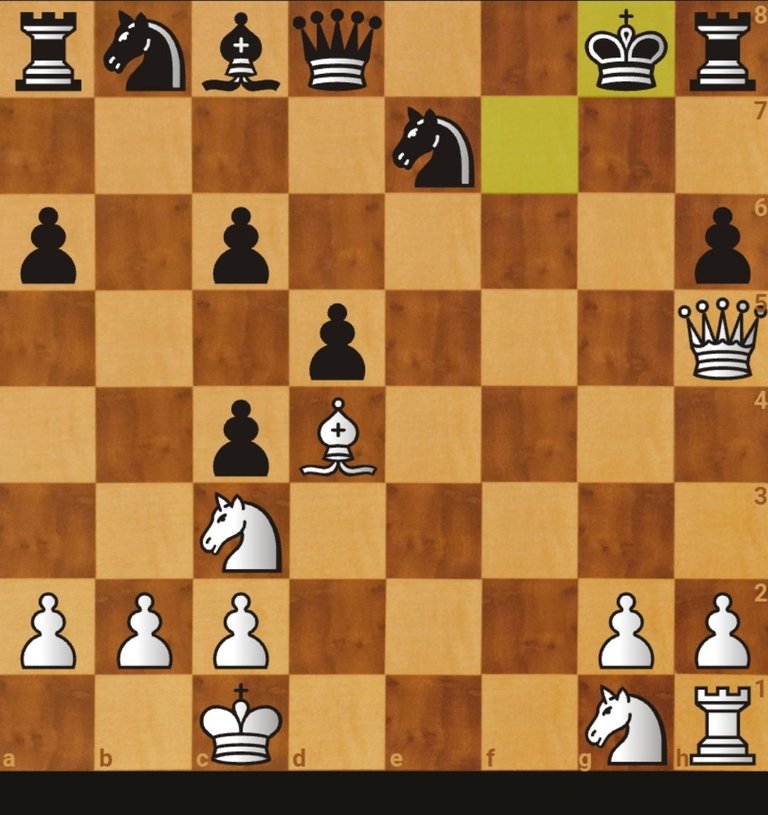 Can you see how white forces a draw here?
Well, It's simple, 19.Bxh8 Kxh8 20.Qxh6+ Kg8 21.Qg5+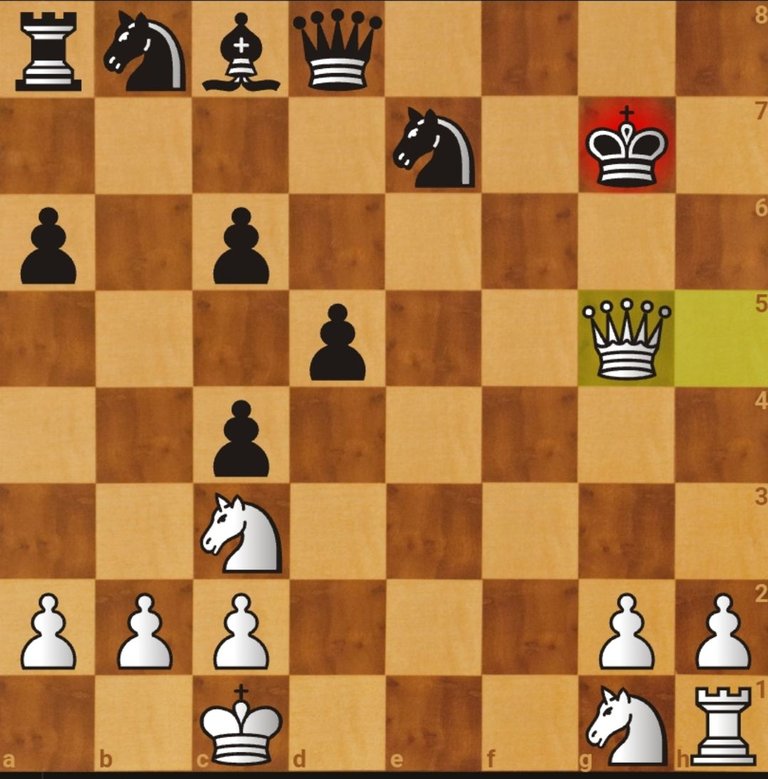 Black can't afford to move to the f-file as the threat of Nf3 & Rf1 is strong and winning for white.
Well, I blundered!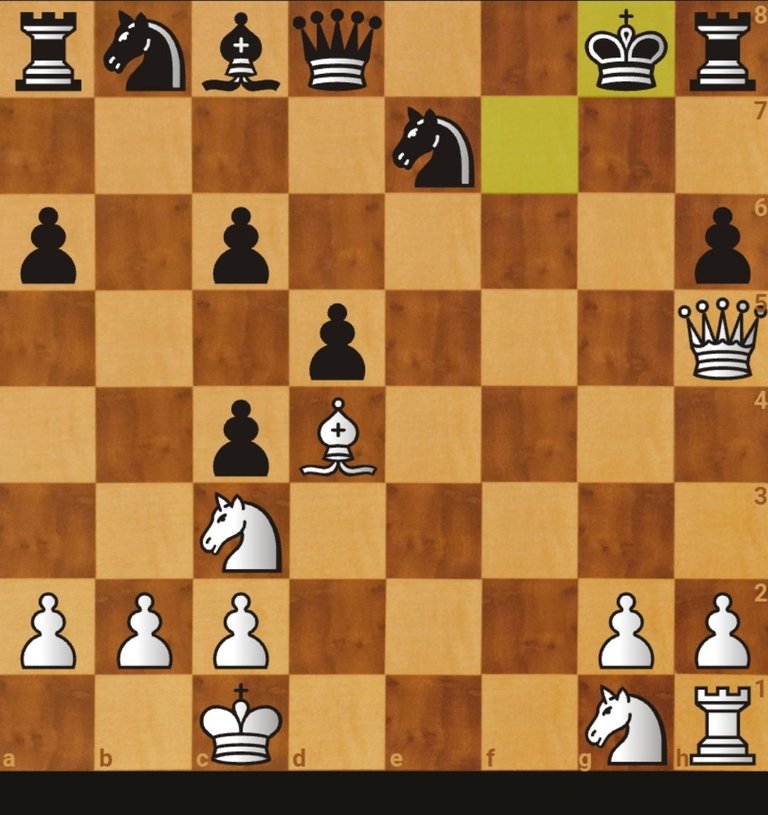 Back to the game, I didn't take the rook, I over estimated my bishop on d4. I made another Queen move.
19.Qe5??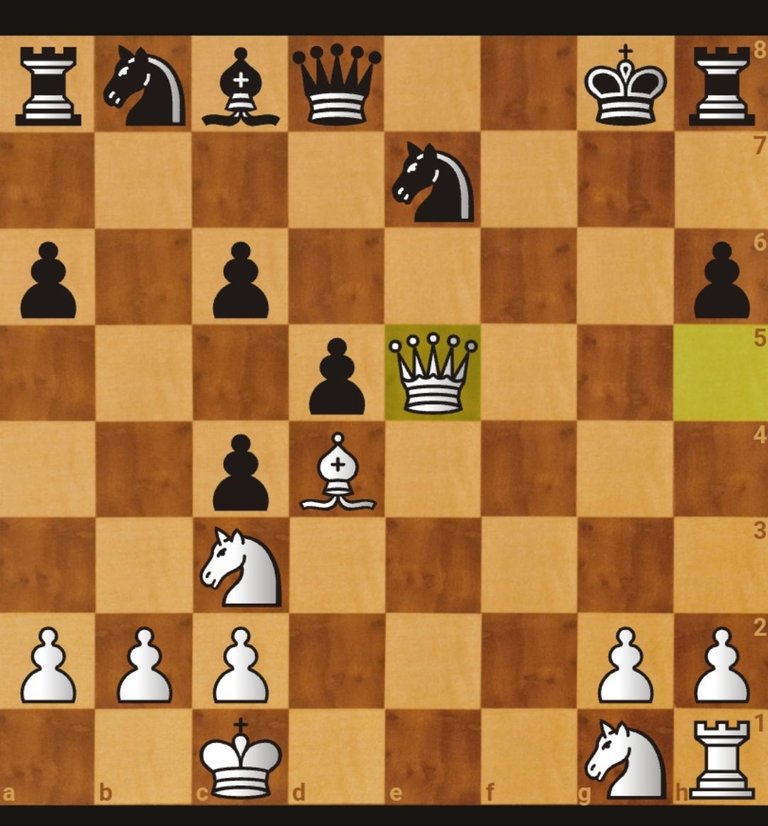 now black was winning after the accurate defensive move.
19. Qe5 Rh7 20. Nh3 Ng6 21. Qg3 Rg7 22. Nf4 Qg5
The rest was well-played by my opponent as enter time rumble. After 22.Qg5! by black, white hopes were totally crushed.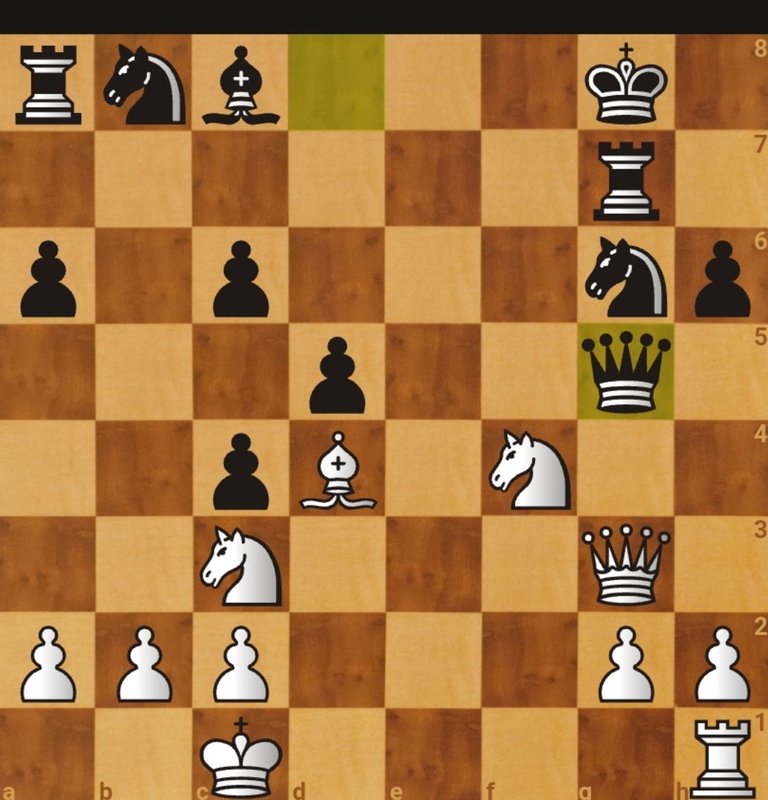 You can check the game here on Lichess for further analysis and study..
This here is one game that teaches Timing in chess.
If only i had my Knight on g1 out, things would have been different. That extra piece behind bars was all I needed to complete my attack.
what do you think about this game? Feel free to share your thought below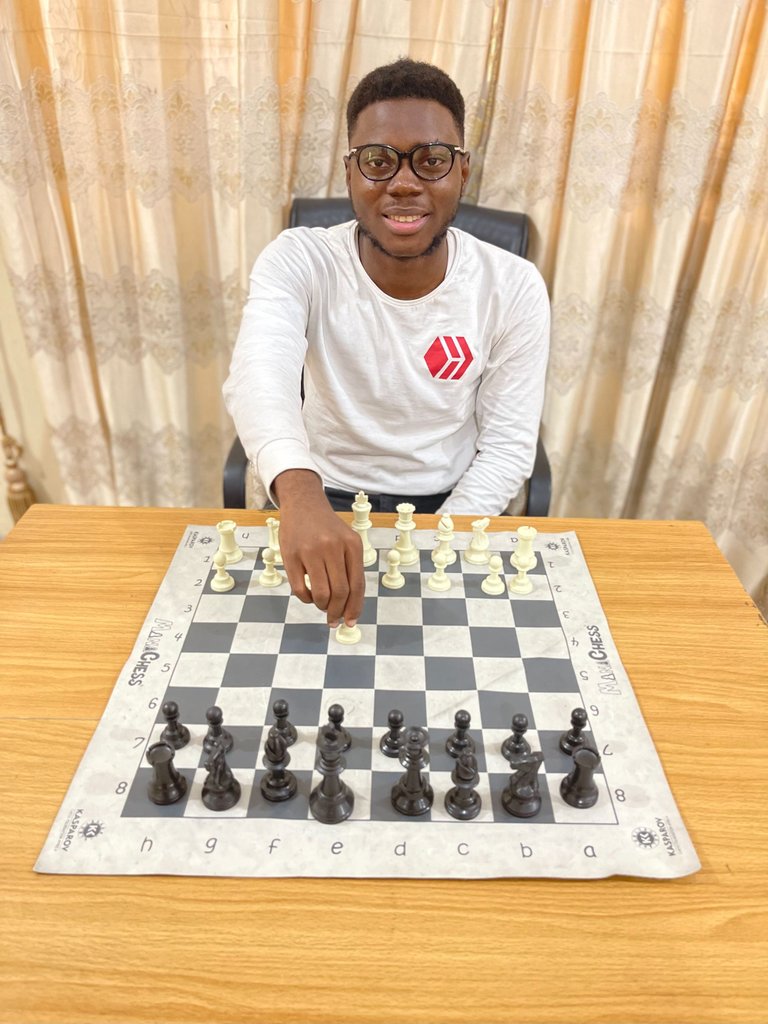 I am @samostically,I love to talk and write about chess because i benefited alot from playing chess. sometimes i share my thoughts on life in general and i write about my love for hive!
I love to engage with others and i love communication. I believe life is all about staying happy and maintaining peace.

♟♟♟♟♟♟♟♟♟

Thanks For Reading!
Chess screenshots from lichess.org, Cover photo from Pixabay
---
---